Artist, Annemarie Barrett of AEB Art was raised in the US and is now based in Bolivia, South America where she started her company April 2017. With most of her sales being in the United States, finding a US fine art printer with drop shipping was a feature just as important as the quality of the prints.  We have been honored to fulfill her orders since the start of her business.
With her Etsy shop, AEBartShop, in its first year, Annemarie is sharing this tip about grouping her art in a series to generate sales.
"One of my more successful features on my Etsy shop are my permanent 'Better Together' sales. As an artist, I often create pieces with similar themes. For example, my 'You Stood With Me' series includes four pieces focused on themes of marginalization and solidarity. The pieces were really meant to go together and so to make them more accessible I offer Giclée prints of the whole series at a reduced price. This offer often makes the difference in a customer buying one print or the whole series. The incentive in the sale both makes my prints more accessible and honors my intentions as an artist."
If you have a body of artwork that has a similar theme, creating prints that can be packaged together in a set can boost your sales of prints and invite your customers to explore and share more of your art.
About Her Work
Many of the works Barrett has created are her exploration of marginalization and social justice; love in action and definitions of solidarity, as well as, the processes of healing, growth and transformation, both personal and communal.  The original art of the "Better Together" series are watercolor paintings. During her years in middle school and high school, Barrett also enjoyed writing poetry.  Today those two passions are married together in her art.
About Her Etsy Shop
Her Etsy shop offers prints on Hahnemühle Photo Rag and greeting cards on Smooth Matte White paper.  Below are two of her works in her "Better Together" series that are examples of giclee on Hahnemühle Photo Rag.  The fine, smooth surface and feel of this media make this paper very versatile and it is ideal for printing both black and whites, colour photographs and art reproductions with impressive pictorial depth and detail. This leading paper maker has been in business for over 430 years due to its prestigious quality.  That quality makes a wonderful presentation for art and photos.
If you have success with Annemarie's tip to sell your prints by grouping them by theme, contact us and let us know. We want to help you succeed at selling more of your art prints. Send your tips and artist bio to melissa@finerworks.com to be our next featured artist.
Links
Hahnemühle Photo Rag at FinerWorks.com
Greeting Cards on Smooth Matte White Paper at FinerWorks.com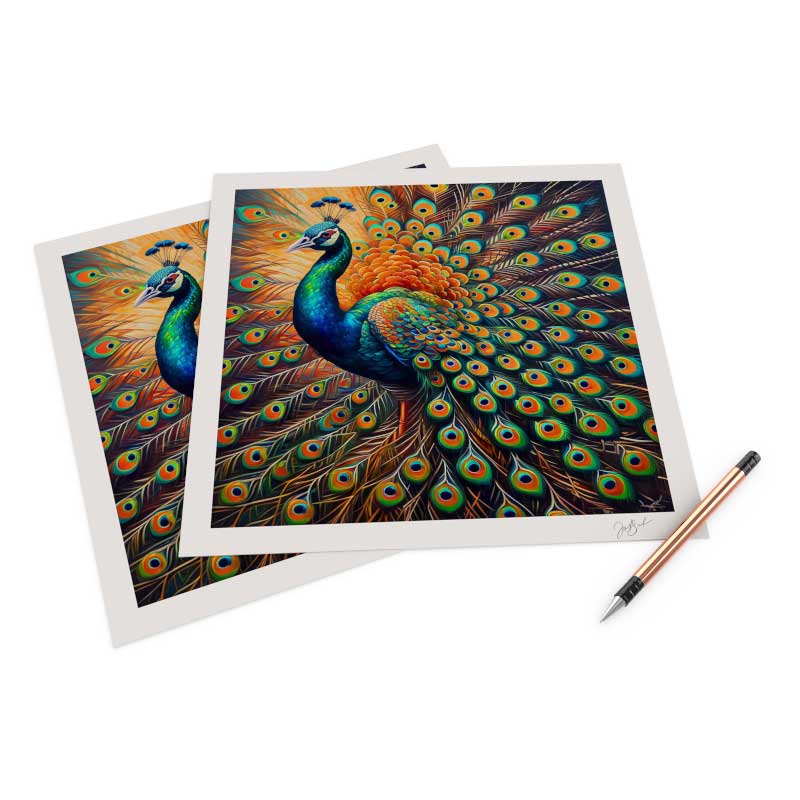 Giclee Printing at FinerWorks
One of the largest ranges of paper selections, while using the highest level of archival print technology allowing superior detail and color, you can create custom giclee prints of your artwork and photos.