The online community is a great source for help.  Alexis Fedor moderates a Facebook Group called, Artists In Business where she offers advice on business practices for artists.  Daily I, go to this community to read what issues artists are seeking that are outside the realm of business model questions. So when Mirinda Clapier asked for recommendations for a scanner to digitize her watercolor artwork, I wanted to ask here at FinerWorks.
Now for her 11'x14" pieces there are is a variety for your desktop. Artists, Savannah Watkins, commented she uses a, "…Mustek A3 size large format scanner since 2015 and it's done me a lot of good. It's heavy and bulky but scans up to 11"x16" which is why I bought it specifically."
Large Format Scanning
But to scan some of her 16"x20", that would require a large format scanner and a quick search on Google yields a good selection that are over $900. At this point, as an artist you must weigh if the cost of the scanner and future repairs and learning curve time are worth it. You can seek out a business to do the scan for you. There are various prices region to region but for cents to under $5 a scan sounds like a better option. Just make sure before you leave with your scan that it is at a resolution of 300 PPI (pixels per inch) or higher.
We have received work from artists who have used large format scanning services and the image quality has still seem fuzzy.  In these cases you may want to have your artwork scanned in sections. If you have mad PhotoShop skills you can piece your scans together or pay for the service at the scanners to merge and clean up the lines of the photo.
Photographing Artwork
Larger works, and works with texture are often better, in my opinion, when photographed.  There are a few ways to go about it.  
You can invest in a solid camera and tripod then if budget allows good lighting.  I have seen several artists on YouTube who have managed with natural lighting.  The megapixels you can get with your camera determine the quality as you increase in print size.  Look at the links below at an article title "Megapixels: How Big Can You Really Print A Photo?", in there midway into the blog is a chart that shows the quality relation of megapixels to print sizes.
You can pay to have your artwork photographed. Working as an assistant for a local artist who paints on 4 feet x 5 feet canvases, we have done some price hunting.  We have paid from $50 – $500 a piece.  The price varies by photographer's skill and equipment. In some cases we get a one photo per piece (sometimes color corrected) other times we get 3-4 photos per artwork with F Stop differences with and without color correction.  If you plan to use the photos for other use than just making prints, for example printing in a publication you may want to get a terms of use or release from the photographer. Make certain you credit them in the publication.
Below are links to three privious blogs to elaborate in more detail and the Facebook page by Alexis Fedor.
Links
Scanning vs Photographing Artwork
Artists in Business Facebook Group
Megapixels: How Big Can Your Really Print A Photo?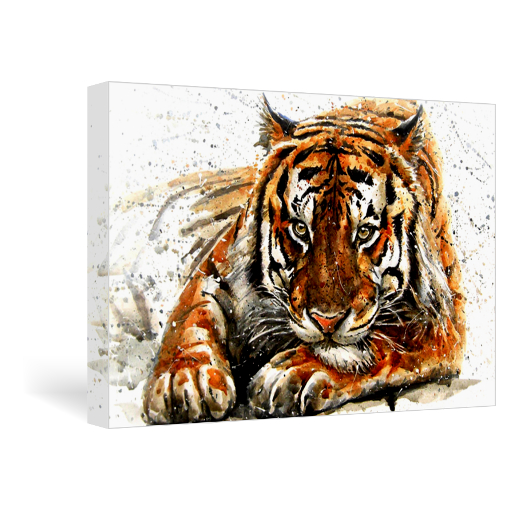 Order Giclee Printing on Canvas
Printed using some of the highest archival standards in the industry, your photos or artwork will last for decades to come.