We are in the process of producing a new layout for our company folder. This is the same folder we use for our starter kits and a number of miscellaneous needs. On the back we plan to display the work of 6 to 8 artists and photographers, preferably 50/50, which reflects the type of imagery that we print at FinerWorks. Below that we want to include a small thumbnail portrait of the individual artist and a 15 to 20 word statement as to why that artist or photographer chooses to use FinerWorks to as a color lab they use. Myself, Brian and our Production Manager will be making the selection. A $100 gift card / voucher will be awarded to those that were selected and we will include a preview of the final layout in one of our newsletters.
Call it some free publicity considering we order these folders and use them out for a wide range of things from pomotional events to the above mentioned starter kit. We order these in huge batches a couple times a year and the next batch will need to be ordered before the end of this year.
If this is something you are interested in being part of, email Brian Wells who is leading this project. You can e-mail him direct at brian.wells@finerworks.com. Brian is also one of our senior customer service reps so some of you may have had the pleasure to speak to him on the phone during peak hours. Do not send any attachments just yet. Instead send us a link to any online portfolio, your website, (or FinerWorks profile page) which clearly shows examples of your work. We will also need to know any professionals titles you might use which are associated with your name (i.e, Adobe Certified Expert (ACE), professional photographer, art instructor, etc.).
Once the artists and photographers are selected we will require you to send 1-3 high quality images that can be cropped in a landscape aspect (5:4 aspect ratio) and the self portrait image will need to be able to be cropped into a square (1:1 aspect ratio). Both types of images will need to be high enough quality for printing. We don't yet know the exact size of each image just yet but just to be safe it should be large enough to print a 5×4 at 300 PPI.
If you have any questions, let Brian know at that e-mail address.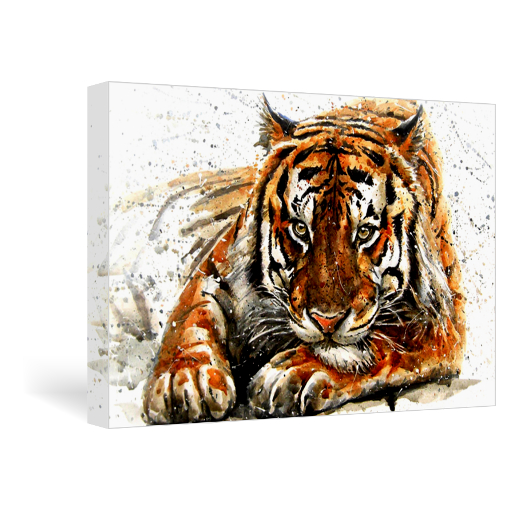 Order Giclee Printing on Canvas
Printed using some of the highest archival standards in the industry, your photos or artwork will last for decades to come.