We have the BEST customers ever. But sometimes trying to answer an email or message can leave us scratching our heads and asking ourselves how do we answer that person tactfully and not appear rude or condescending.  So, I thought it would be a nice change of pace to share some of the more color comments and questions our customer service team has fielded in recent years.  If you have been selling your artwork online for a while, I am sure you have your own fair share of stories.  Of course names are left out to not embarrass anyone.
---
I see you all are based in Texas. Our company is based in Atlanta, Georgia and my boss said to have these printed with a U.S. company, so we don't have to pay International shipping? Do you all have a branch within the U.S. we can order from?
---
I want to use your online ordering. I live in Oregon so can I still order?
---
If I later find another company that does the same sort of printing at a cheaper rate, can I get a refund on all my previous orders for the difference?
---
Initial Email: I had a painting that you all printed but I noticed all the copies had some water splotches in the exact same spot on each print. It looked like someone dripped water on them.
Follow-up from customer: Sorry, I just realized that this was a copy of a watercolor painting.
---
Do you all offer clear color inks?
---
I have a bunch of artwork that I had converted to digital images for printing. Can you recommend any online printers that print art?
---
Is it legal to photograph my artwork if I want to make prints of my paintings?
---
FROM CHAT SESSION
Customer: Is there a way I can re-order a canvas from my last order? You all printed a photo that came out great and I want to get additional copies.
Service Rep: Absolutely! I can help you do this right now! Do you have an order number I can look up?
Customer: I don't ☹
Customer: It was a canvas print my photographer had done with you all as part of our wedding package. I guess he placed the order.
Service Rep: Have you tried asking him to re-order for you yet? I am sure he would be happy to do so.
Customer: I would but I know he would charge more than you.
---
I need to make a print of a painting. I want to print it, paint over it, and make prints of it. Can you print this.
---
Do you all accept photos of naked people without their permission?
---
My son told me if my pictures were infected by malware, so they may not print well. After I send them, can you run a virus scan to check and remove any viruses?
---
Can you tell whoever packages the prints to give them to a different UPS delivery man. The one that normally delivers to my house always leaves them outside when I am not home.
---
Hello, I have a print of my grandfather you all did. He was a WWII vet and we wanted to honor him with a photo I think he would like. I liked the print you did of him, but his face looked so pale in the picture. I realize that the lighting at his memorial service was not the best, but can I have you redo this with a photo that he does not look so dead?
---
FROM CHAT SESSION
Customer: I can't order! My password is not working?
Service Rep: Can you describe what page you are on?
Customer: I am on the page that says checkout.
Service Rep: I am sorry about the trouble. Let me see if I can help you. Just so that I am clearly understanding, are you also having trouble logging into your account?
Customer: No that works.
Service Rep: Okay, great! I apologize again,  but can you describe in detail where on the checkout page you are getting stuck?
Customer: I entered my shipping and billing information like it asks then selected the shipping method. I then selected to pay by credit card but when I enter my password in the credit card section, it says the payment was declined. What's up with that?
---
The realtime tracking is not updating on my order. I have been watching it for an hour now.
---
Phone call: I am on your canvas page. Where can I find the prices on canvas boat covers?
---
MY HUSBAND ORDERED FROM YOU GUYS WITHOUT MY PERMISSION! AGAIN! IF HE DOES IT AGAIN, TELL HIM I SAID TO STOP! HIS ART IS CRAP, HE IS CRAP AND I DON'T NEED CRAP IN MY HOUSE!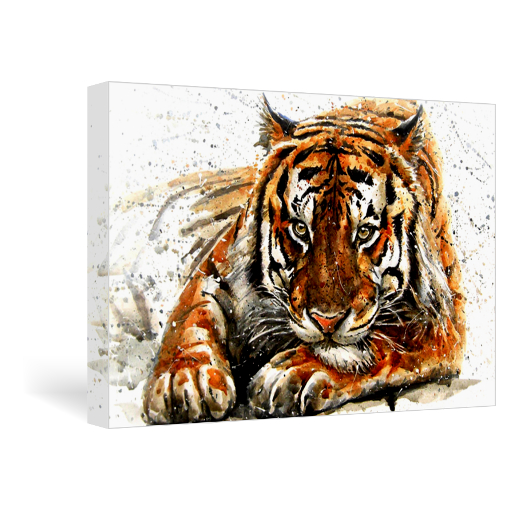 Order Giclee Printing on Canvas
Printed using some of the highest archival standards in the industry, your photos or artwork will last for decades to come.