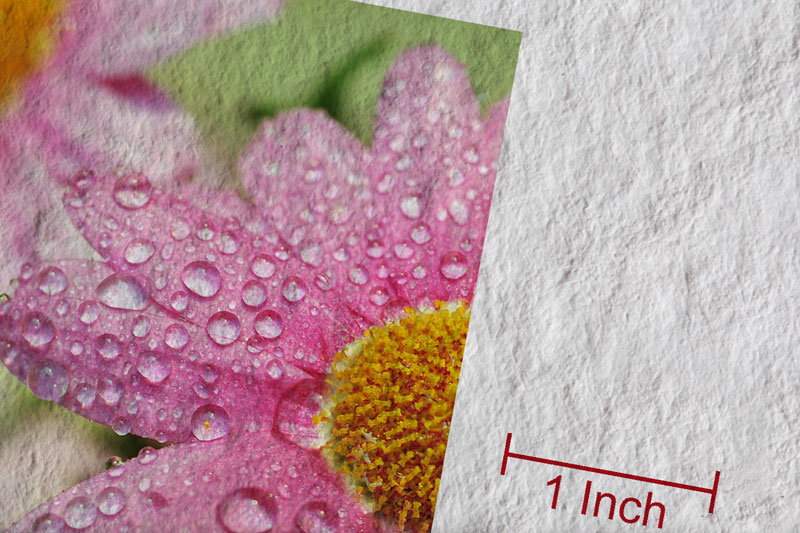 Right now this has got to be my favorite paper. To top it off, it's by Hahnemuhle, the leader in museum and gallery grade fine art papers for giclee prints. Hahnemuhle's Torchon is a 285 gsm acid free fine art paper with a parchment-like feel. While it especially suits reproductions of oils, watercolor and pastel mediums, printed photos show an incredible amount of accurate detail and color. The printed side of this paper has been specially coated for excellent image sharpness and optimum color graduation. The coating also offers a very high level of water resistance. For the rest of this week we will be offering this paper at a special introductory price for select sizes so that you can test it out yourself.
Through Sunday April 12, 2015
borderless, 1/2 or 1 inch bordered prints unmounted
8×10: $5.95
11×14: $8.95
12×18: $12.95
16×20: $18.95
Select from our line of Fine Art Papers. Sale price will show up when you add it to your cart.
The Hahnemühle Digital FineArt Collection comprises true artist papers with varying grammage and surface structures as well as canvases for art reproductions, photographs and digital art.
Hahnemühle's expertise as an artist paper manufacturer, invented the exclusive papers for giclee prints and distribute them as the worldwide market leader. The surface variety, the impressive feel of our mould-made and cotton paper as well as their conservational properties have won international TIPA, BIPP and American Photo awards.
The premium coating on the original artist papers preserves their haptic exclusiveness and guarantees long-lasting true-to-detail prints that meet the requirements of museums and galleries (ISO 9706).
All the Hahnemühle giclee media allow for fine art prints featuring an extensive color gamut, best contrast and finest nuances for impressive pictures. The close cooperation with our Canon printers ensures the compatibility for some of the most detailed and accurate prints possible.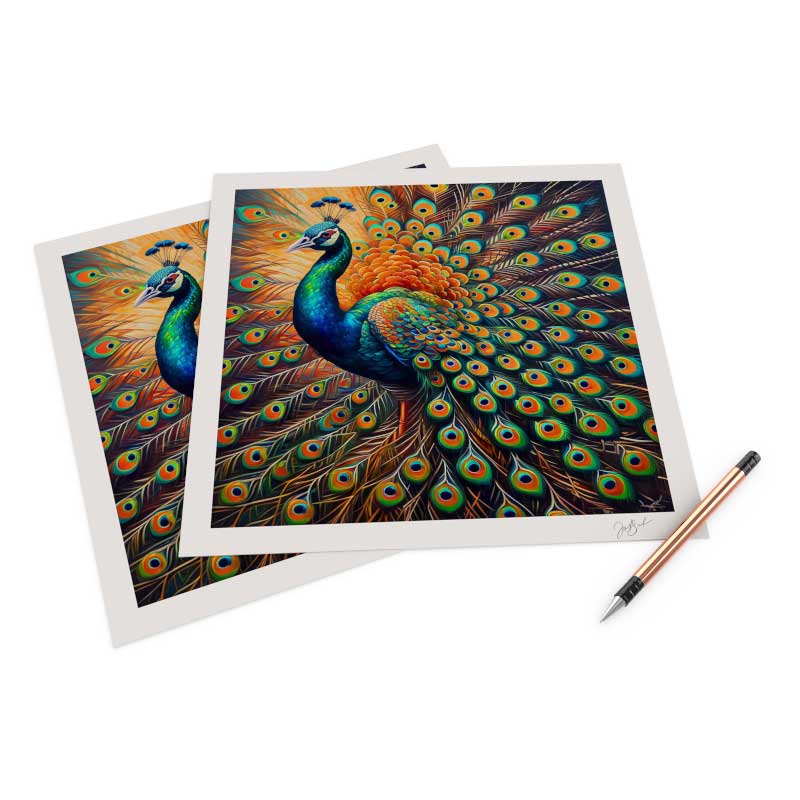 Giclee Printing at FinerWorks
One of the largest ranges of paper selections, while using the highest level of archival print technology allowing superior detail and color, you can create custom giclee prints of your artwork and photos.