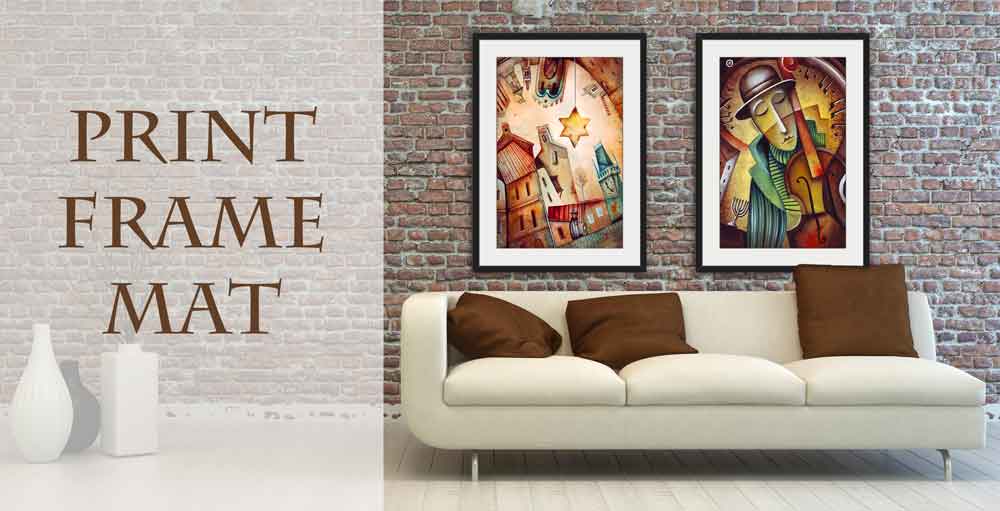 FinerWorks got its start as a company that produced canvas prints. While we still do a lot of canvas prints, we have evolved into a fine art color lab which now primarily produces art and photo prints on various fine art papers. Ever since we started to do more than just canvas, I have always recognized the importance of a good frame for artwork and photography. A frame not only enhances the appearance but also provides a sense of value to what some might see as merely a print. As artists if we are either providing the print to someone or even ourselves we want that final piece to have a sense of value. Thus, over the past couple months, we have been working diligently to develop our framing center both online and at our printing facility in San Antonio, TX. We still have a lot of work ahead of us but are excited to announce that we have started to offer some new and sleek framing options called the Gallery One collection in addition to the more weathered look of our Standout Frames collection. We also added the option to order matting and place your work behind glass (clear acrylic) for the new collection. In the days and weeks to come we plan to add a wider range of frame molding styles which includes floater frames for stretched and mounted canvas.
Before I tell you how to order your prints with frames, let me tell you a little about my earliest experience in framing my own artwork. If you have had worked framed or even having framed some work yourself, you know framing your work is not always the easiest process. I learned three lessons about framing years ago when I was doing digital art as a hobby and occasionally selling a print or two.
It started when a fan of my artwork contacted me and said he wanted to order 100 prints in a basic frame that he could distribute as awards. Knowing nothing about frames I did what many young and naive artists might do. I told him it should not be a problem but I needed to work up the official quote. He gave me his budget so with that in mind I went to the local frame shop on the corner and proudly said that I needed 100 12×18 prints framed without matting. And because I was going to be providing the framer lots of business in the future as well I requested the best wholesale price possible. The lady behind the counter looked less than impressed and in what seemed like a slightly tired and bored tone asked me some questions as to what I was looking for. Once we settled on a frame style she provided me a quote which caused my heart to skip a beat. The cost of something like just 10 of those frames alone was close to the budget of this client. Unsettled I reminded her that I was going to be ordering 100 and possibly more in the future as my artwork gained in popularity. The framer continued with that bored, "don't waste my time" tone and said that the price she gave was with a discount in mind. I guess she had seen that I was a little distressed by the price because in the end she seemed to soften up a bit and said that based upon what I was needing I might be able to find some cheap frames at Hobby Lobby which were already made. She even gave me a few tips on how to insert them in a frame. As best I could, I awkwardly thanked her and left with my ego fully deflated. Thus, I learned lesson number one: custom frames can be expensive.
After that most humbling experience I drove to a nearby Hobby-Lobby. As I started to browse the frames I looked at some of the pricing. I found some 16×20 frames which was something like half the cost of the 12×18 price quoted frames at the frame shop. One thing I did notice was that many appeared a little beat up, scratched. Some of the more elaborate frames even had parts of embossing chipped away. Not completely deterred I started to look for the 12×18 frames ultimately to be dismayed to find there were no 12×18 inch frames. Thinking perhaps they were just out of stock of some good old 12×18 frames I asked one of the store employees if they were expecting any to be in soon. The girl said no but said that was not a problem. She then took me to their custom framing area where we she was ready to start the same process I did with the frame shop. When I asked again about ready-made-frames as a 12×18 she said that this was considered a non-standard size so it might be hard to find many places offering them already assembled. That is where I learned my second lesson: retailers limit the sizes they carry to only popular sizes and the size I was looking for was not one.
Not one to give up too easily I thought why not make them myself. It should not be too hard. Just cut some molding and join them together. Sure, it was going to be more work than I anticipated but I felt up to it. Plus, it could possibly launch me into a new endeavor of learning to quickly make frames. Since I was not able to find any picture-frame molding suppliers in my area and I recalled seeing something that looked like molding at Home Depot, I went there. Well it was not picture-frame molding. It was floor and crown molding. I was not completely sure how the artwork would sit in a frame made from it but I found some sticks that I thought might work. I then bought a hand-saw with a miter attachment so I could cut 45 degree cuts, some black paint and some wood glue. I got home and anxiously began to make my first frame. Rather than go into all the details of how it turned out, let's just say that I wasted about a $100 dollar and learned that making a custom frame was not going to be an option.
Ultimately the deal with the client never went through as you probably guessed. But on the other hand, it planted a seed in my mind that some artists and photographers may have had at least a partially similar experience and I have always wanted to move the needle when it comes to some of the challenges associated with framing one's artwork. I strongly believe we are on a path to make this possible. As I said earlier, expect to see more options in the coming days and weeks. Even if we cannot always compete in pricing in comparison with what you might find at a big retailer I expect you will be overjoyed at the quality of workmanship.
As for how to order framed prints, we do the math for you so you don't have to worry if your frame will fit your print. The only difference you should now find when placing an order for your prints are some new options for framing style, frame size and matting.
Matting comes is multiple colors. We chose to keep this basic for now since different lighting can affect the perceived color of a mat, Plus the slightly different colors we could also offer don't always translate well on computer screens. For now, we simply have a handful of different mat tones which we are told are quite popular from a bright white all the way to black. One thing to be aware of is that when we cut the mat window, this will typically be 1/8" smaller than the actual printed image. This is quite common but usually minute enough not to be a big deal.
It's starts with once you select your print size you will be able to select from the different frames we have. From there you can choose matting and even glazing which is a term framers use to reference putting your artwork behind glass. In this case, we have opted for several acrylic options which are not likely to break during shipping. Shipping carriers such as UPS, Fedex can be rough with the packages so shipping a framed print behind glass is not usually advisable which is why we went the acrylic route. Currently we offer four types of glazing. A regular "Premium Clear", a no reflection which eliminates most reflection off the glass, a conservation grade which has UV inhibitors to better protect your artwork or photography over time and finally a conservation grade with no glare.
Generally, we try to have non-framed print orders out within 3 business days but frames add an extra layer to the process. The people making the actual frames are highly skilled and experienced and the mats are digitally cut to precision but keep in mind producing a custom frame is more time consuming then just the making the print by itself. So, we ask that you allow a few extra days for processing orders, especially this time of year. We look forward to where this takes us as we build on the option of offering our customers an easy to order framing service.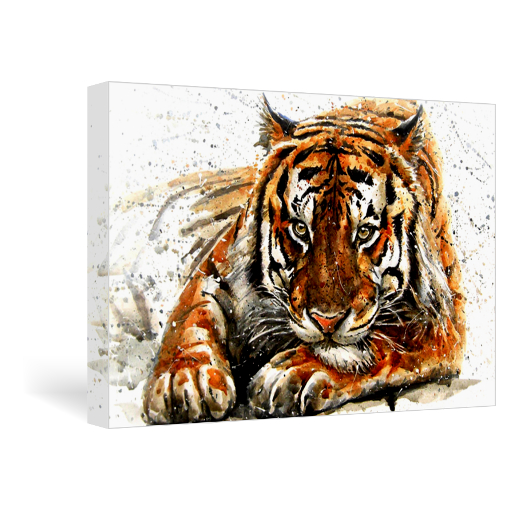 Order Giclee Printing on Canvas
Printed using some of the highest archival standards in the industry, your photos or artwork will last for decades to come.