Over the past 2 decades we have been producing canvas prints, we have seen quite an evolution in what is available to people. This evolution has been both in the form of materials used to create the canvas print as well as what the market finds as acceptable. Just like many types of products, there are varying levels from low to high end.
Canvas prints have become extremely popular since those early days. Of course, the demand has continued to be high from artists and professional photographers. But this demand has been further propelled by the consumer market. In recent years, and with the help of services like Groupon, there had been influx of canvas printing companies which widely advertised printing photos on canvas. This created a new type of competition. It not only drove down the prices but also the quality.
For the consumer this has been a mixed bag.  Generally, the consumer, simply wanting to print their photo on a cheap canvas for the first time has not been disappointed since they did not have anything prior to compare it to. But for those photographers, artists and people used to a higher level of quality, there has been disappointment with the cheaper options.
But with the explosion of the canvas demand, the level of quality and type of materials have been expanse. Now, I classify today's canvas prints into 4 different categories based on quality: Import, Consumer, Décor, & Gallery Grade.
Import Grade
Import grade canvas prints have been around a while. It is what you find at Walmart or Target in the home décor section.  They are cheap, cheap, cheap but fine if you are decorating a room in a bar or motel. Many canvas printing companies have  reverted using the same materials, and print your photo with them. From a distance, hanging on the wall, it may not look too bad but when you get close or handle it, you might notice it feels light weight and cheaply made. In some cases they have plastic feel since it might use a coarse polyester canvas. They are also very light weight or use a thin and fragile stretcher frame. Since the Groupon era, we started to see these show up in the canvas printing market. Inks used were either solvent, UV, or latex based and satisfaction with color accuracy was not very high.
Consumer Grade
Great for gifts or recipients not too particular about the quality and usually found at bargain prices online. There are probably multiple levels within the consumer grade of canvas prints, but I will try to outline some of the commonalities. We are starting to see more consumer grade canvas prints made with all polyester. If not, they will be a poly-cotton blend that is non archival. If mounted with stretcher bars, they may be more robust than those found with the import grade of canvas, however the wood material may be MDF, a very cheap soft wood or other composite. Sometimes they forgo the stretcher bars all together and create a faux version, wrapping it around a chipboard box so it looks like it is stretched and mounted. For such a cheaply made canvas print, the printed image usually looks okay unless you are very particular about tonal accuracy. This is generally due to the canvas printing companies are usually focused on volume and not consistency or quality.  If you are selling prints of your artwork or photography, I would be reluctant to go this route. Some artists and photographers can tell you how these hurt their reputation with their buyers and collectors, especially when they downgraded from a higher grade canvas. The bottom line is if you are ordering one of these canvas prints as a photo gift for a family member or for yourself, then these may be acceptable.
Décor Grade
When we begin to look at décor grade canvas prints, we are getting into the professional level. You will find these preferred within the art community and high-end photographers where quality is important. The canvas will always be a poly-cotton blend so it will feel like actual canvas. The stretcher bars will also feel heavier and the canvas will be secured to the mounting frame via staples like you would expect with any traditional stretched and mounted canvas. Inks are going to be using the latest in solvent or aqueous pigmented inks so the potential to achieve incredible color output is high. If produced with the right type of canvas, and some of the higher end solvent inks, these can be considered archival. An example of décor grade would be our Artisan Archival Canvas Prints.
Gallery Grade
Here we are talking high-end and something you would buy in a gallery. The jump from décor grade to gallery grade only means a few modifications. But the biggest difference is, the canvas will always be archival. Décor grade can also be archival, but the gallery grade will not have artificial bleaching agents in the canvas which overtime would cause discoloration and fading. The inks should be exclusively aqueous pigmented rather than solvent. Aqueous pigmented inks are archival but are also more delicate, so the printed canvas will need to have a liquid coating applied to it to protect the image. This coating is also important because it will have UV-inhibitors to further shield the canvas. FinerWorks offers gallery grade in all their canvas prints with the exception of the Artisan Archival Canvas, which we consider Décor level.
There are a lot of crossovers between the classifications such as with our Artisan Archival Canvas which some might consider gallery level. But if quality is important to you, seek out canvas prints which at a minimum fall under the Décor Grade.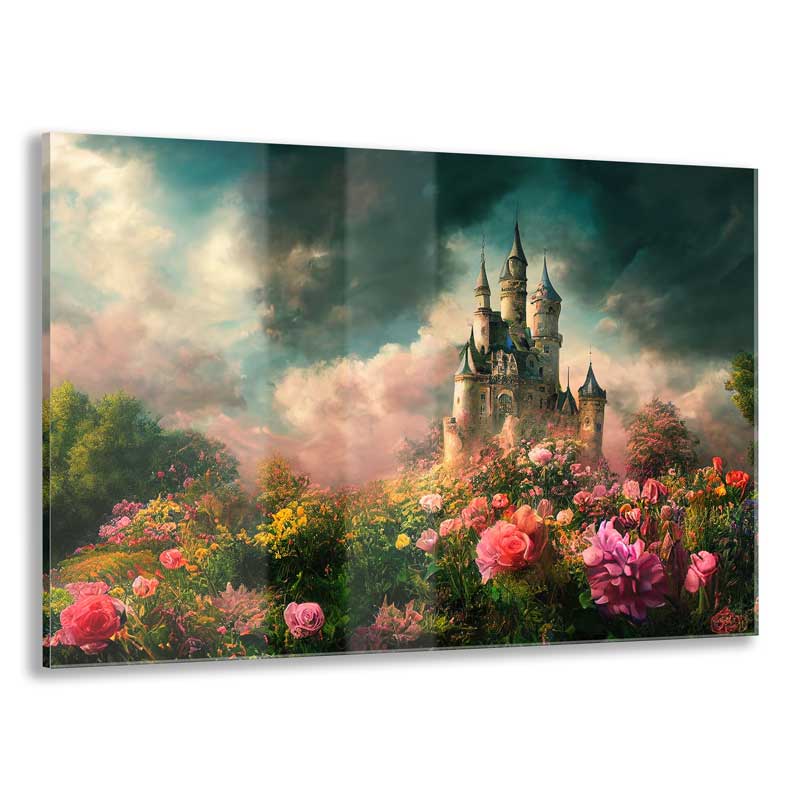 Order HD Face Mounted Acrylic Prints
Printed on high quality photo paper and face mounted to 1/4″ acrylic with polished edges. Choose between satin luster or metallic photo paper. Included is easy to install hanging hardware in the form of a French cleat.