If you are an artist that is just getting into the giclee print process, consider this. The prints by themselves are printed on canvas complete with a canvas texture. Making your prints more valuable to potential customers is fairly simple to do and does not cost a lot of money.
I recently was looking at some art by a fairly well known artist by the name of Jack Terry. He paints beautiful western scenes and has been very successful in selling both his originals and prints as a self-published artist. One of the things he does to add real value to his prints is to add hi-lights to his paintings. Adding hi-lights is the process of adding actual mixtures of colors to areas of the print giving more the appearance of an original work of art.
By adding hi-lights you can easily justify increasing the price of a giclee print from few hundred dollars to a thousand dollars. I use these figures in a general sense but this is what many artists are doing.
Practicing is important since you would not want your print to be lost by a layer of paint that detracts from the art. I really can not tell you what will work best when it comes to how much paint to apply and actual technique. You will have to find this on your own but you can probably have a hi-lighted print looking like an original in only a short time with a little practice. Therefore, I would suggest practicing this technique on a series of small prints so that you can quickly create a consistent formula to use in all your hi-lighted prints. The end result is a more personalized print for your customers and textured enhanced prints on canvas that looks like and original painting.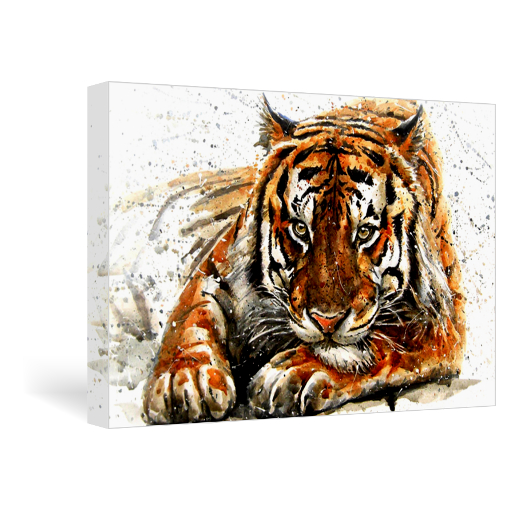 Order Giclee Printing on Canvas
Printed using some of the highest archival standards in the industry, your photos or artwork will last for decades to come.