I recently walked into a private art gallery in my neighborhood which had some stunning works of art. One of the first questions I asked the very helpful gallery attendant was which works of art were originals and which were giclee prints.
The lady pointed toward one side of the store and said that that everything there was originals and on the other side were giclee prints. Curious to see the quality I discovered that almost all of their giclee prints has been painted on by the artists. Some had only a little bit of paint strategically placed in locations to hi-light the image underneath while others were practically repainted. The only thing to distinguish either type from an original was where the edge of the print stopped. This edge and slightly bleed over the sides. This was completely straight indicating a print underneath. Of course once the work is framed no one will be able to tell the difference.
That reminded me of a technique that an artist I once spoke to does. He too paints over his giclees but to make them even more authentic looking, he feathers the edges of the print in Photoshop. This simple means he softens the edges so the print blends into the white of the canvas. This allows him to lose the print underneath the paint.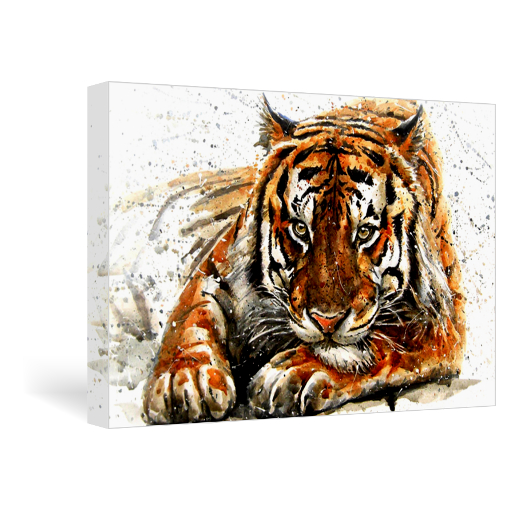 Order Giclee Printing on Canvas
Printed using some of the highest archival standards in the industry, your photos or artwork will last for decades to come.