Do you tend to get writer's block when it comes to writing about yourself? As an artist it is important to promote oneself. If you are using such services at Facebook or you sell your artwork online, providing information as to who you are as an artist, is important. Collectors who want your work want to know something about you. It turns a piece into more than the piece itself. It gives it some soul.
Many people tend to get writers block when it comes to writing up something about themselves. Artists are no different. But creating a stellar bio does not have to be hard. Here are some questions you might want to consider using if you find yourself not sure what to write. Answer as many as you like but skip the ones you don't think are relevant or simply prefer not to answer. Some answers may prompt you to answer more than the question itself. That is fine. Write out as much as you are comfortable with. Once you are done, take those answers and put them together to tell a little story about you.
Where are you from?
Where do you live?
Where did you study your art?
Do you find travelling helps you with your art?
Who inspired or influenced you them most when it comes to your art?
Are you married?
Are you a mother/father?
Were you in the military?
Were you popular in school?
What other careers have you had or currently do outside of your art?
Do you like sports?
What do you like to do when you are not engaged in your art?
Are you political?
What is your favorite movie, book, tv show, etc.?
Are you religious, follow a philosophy or belief system?
Do you like ice cream? (or something else that is yummy)
What do you do for fun with your family?
What is your dream as an artist?
Yes, some of these questions are personal, and you should not feel like you need to answer all of them. But you should answer some or provide a little personal information about yourself. Let to collector know you are human and that there is a life behind the art you create.
These questions are not meant to be the only ones you can answer. Some are probably a little ridiculous but may give you food for thought on personal details you can provide. Even if you come up with your own "ridiculous" question, but it has an answer that someone might be interested in, consider using it for your bio.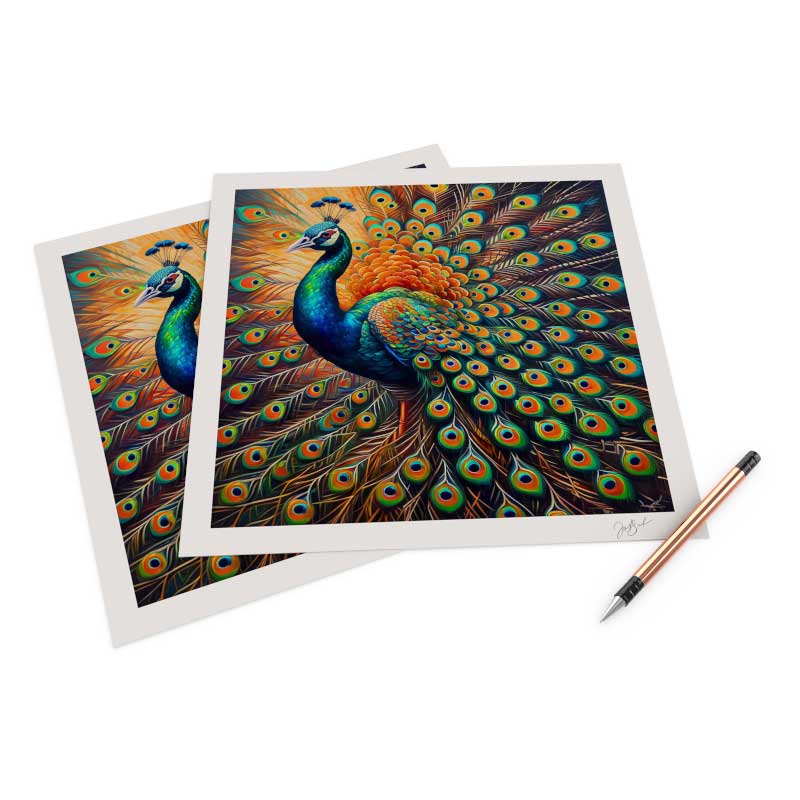 Giclee Printing at FinerWorks
One of the largest ranges of paper selections, while using the highest level of archival print technology allowing superior detail and color, you can create custom giclee prints of your artwork and photos.