1. Click on Order Online & Select Print Online
2. Select Your Image by uploading or from one already in your account under Temporary or Inventory Files
3. Click Create Print
4. Click on Fine Art Paper Prints from Product Type
5. Select your choice from Media
6. Click on "No Border with Torn/Deckled Edge" or "Border with Torn/Deckled Edge" from Style
7. Select Custom Size or Select a set size from drop-down
8. Type "20"
9. Or a click on a size from Size
10. Click on Frame & Mat Choices
11. Click on a moulding collection
12. Click on your desired moulding
13. Click on Matting
14. Select the matt color of your choice that will be on the background
15. Click on Float Print from Matting Style if not already selected by default
16. Click on Glazing and select your glazing type
You can select other glazing types here
17. Click on Add to Cart
18. Taken to Your Cart
19. Review your order in the cart
20. If you zoom in on your thumbnail you will notice it has a jagged edge with a drop shadow to represent the deckled edge product floating on the matt in the frame.
Mural art by Eva Sanches / San Antonio, TX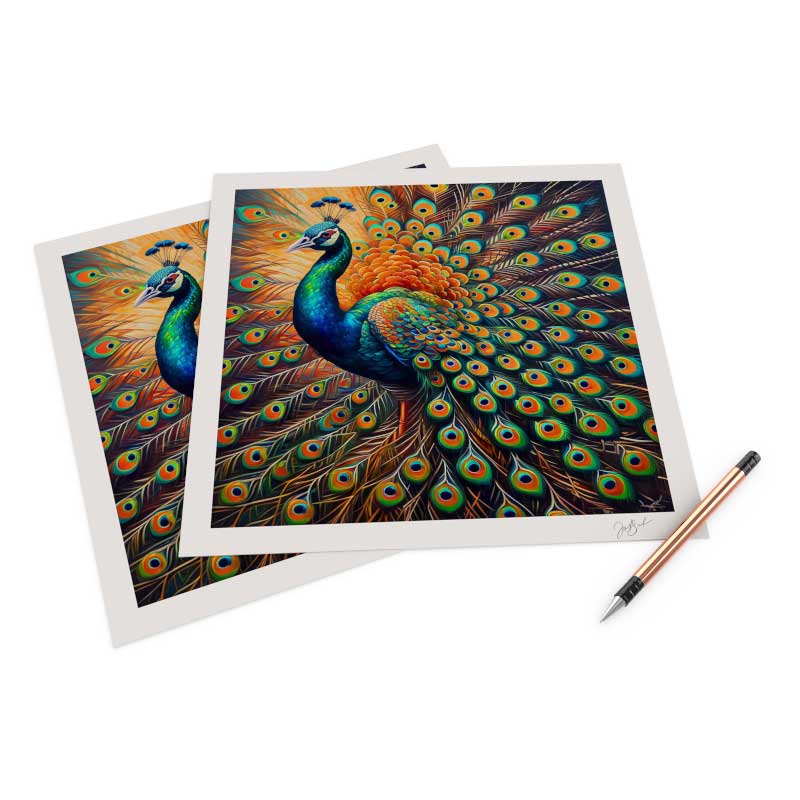 Giclee Printing at FinerWorks
One of the largest ranges of paper selections, while using the highest level of archival print technology allowing superior detail and color, you can create custom giclee prints of your artwork and photos.