Last year (2020) we first sent out this survey because a lot of artists, wonder what the best way is to sell their prints. This year (2021) we wanted to see if there was much of a change in the answers we received. Obvious COVID did change many people's purchasing methods in 2020 but with many buyers and sellers resuming a pre-pandemic pattern, we wanted to see if this was reflected with the artists who use our services.
Interestingly enough, the changes were not as dramatic as we would have expected with online selling methods continue to dominate over more traditional in-person style methods.
So going to the survey itself, obviously, there is no "best" way to sell your artwork and prints which works for everyone. These methods are tools and how good an artist is at harnessing  these tools will dictate how well they work for them,
Last year we we sent the survey out a little over 20,000 artists and photographers with about 20% responding. This year was around 30,000 artists and photographers with about 15% responding. The question that was posed was "What is the main way you offer your prints for sale?". Here are the results:
| | | | |
| --- | --- | --- | --- |
| | 2020 | 2021 | Change |
| Etsy | 29.7% | 28.5% | -1.2% |
| Amazon Handmade | 0.6% | 0.4% | -0.2% |
| Ebay | 1.2% | 0.0% | -1.2% |
| Shopify | 8.7% | 7.3% | -1.4% |
| Square Website | 1.2% | 1.5% | 0.3% |
| Squarespace Website | 9.3% | 10.2% | 0.9% |
| Wix Website | 4.4% | 4.4% | 0.0% |
| Woocommerce Website | 2.6% | 5.1% | 2.5% |
| Art shows or fairs | 10.5% | 9.5% | -1.0% |
| 3rd Party Online Galleries | 2.0% | 1.8% | -0.2% |
| Traditional Offline Galleries | 7.3% | 5.8% | -1.5% |
| In-person Sales | 12.5% | 12.0% | -0.5% |
| Other | 9.9% | 13.5% | 3.6% |
Etsy
We were not too surprised that Etsy came in so high but actually expected the difference to be a large jump between 2020 to 2021. In recent years it has become and incredible marketplace for artists.
Etsy requires momentum which takes some time and does not work for everyone. But once it mature and gains momentum, it becoming a powerful selling tool.
While it does not reflect in the survey, we at FinerWorks have seen an increase in the number of Etsy orders we are fulfilling which is a result of Etsy sellers themselves finally starting to see an increase in their own order volume.
Amazon Handmade
A few years back there was a lot of talk about Amazon Handmade as Amazon's alternative to Etsy. I still see every day that we are fulfilling those orders, but we expected these numbers to be higher in 2020 and even higher in 2021. Since we are not seeing an improvement,  it could indicate Amazon has not done enough to draw in more Etsy sellers. Part of the problem might be getting setup and products listed had not been as easy as with Etsy.
Ebay
Ebay literally dropped off the radar. While there was one or two people, it was too small to register in the polling numbers when we rounded the percentage to it's nearest decimal point.
Shopify
Again, not much of a change.  There was a slight drop and this could be partially attributed to improvements in other platforms. It could also be many have found WooCommerce a cheaper (but more complex) alternative.  I still believe and recommend Shopify as a great system for artists wanting to sell online. There fulfillment integration is poorly documented so can be hard to properly setup to work with 3rd parties but it still has a lot of features and plugins so once you get familiar with the admin interface, it is pretty quick to launch a site that can take your orders. Plus we have a app that allows you to import your Shopify orders.
Square
Square appears to have made some improvements possibly due to the pandemic having forced many artists to selling online. It is one of the more simpler ones to get setup so if an artist with little technical skill needed to set something up quickly last year so they could sell online, this would be expected. Square is not as powerful and robust as some of the other platforms like Shopify, Woocommerce or Squarespace to name a few.
Squarespace
In 2020 this surprised us. We knew it was popular then but thought Shopify would come out ahead of it. Its not as advanced as Shopify but if you want something simpler to setup shop with, then Squarespace is one I would recommend. Coincidentally, we have a Squarespace app that allows artists and photographers to import their orders. We launched that a little over a year ago and have seen increased usage which may be why we also see some increase in the stats for this year.
Wix
This virtually tied last year which was very odd. We have been watching this one closely and are planning a integration import app similar to Squarespace and Shopify, but we thought there would be an improvement. Last year, some within our customer service staff told me this may become more popular in the future but again, not much of a change here.
WooCommerce
This had a notable jump. I still say the problem many artist might have with it is it may appear a little less turnkey. Overall, its an excellent system to sell with but with more intuitive systems like Shopify or Squarespace, it might be better suited for those with a more technical bent.
Artshows and Fairs
This one continued to defy much of a change. We were not quite sure how to read into this one. We thought it was going to be higher. But perhaps some of those that used to sell in art shows and fairs may have decided to continue to focus on online sales.
3rd Party Online Galleries
This could be sites like FineArtAmerica, Society6 and GeoGalleries. These are generally websites that just sell but do not actually produce the prints. Instead they rely on fine art color labs like FinerWorks to fulfill the orders. From our experience, some of them (not all) come and go. One year you find your sales are great and the next they are a trickle, especially when they increase the amount of art, but they fail to increase the number of potential buyers visiting their website. Again, not much of a change from 2020.
Traditional Offline Galleries
For now, these continue to remain a viable solution. We do a lot of printing direct for galleries. Some might expect these number to go down as online sales increase, but new galleries are constantly opening up so it might be premature to fully conclude that.
In-Person Sales
Probably the most effects methods out there. Usually when we think of In-Person Sales, we probably think of Art shows and Fairs. But it might include sales done in a retail establishment like a gift shop or other place that has foot traffic.
Other
I know there is a lot of other methods that can be used and we could have added some more choices. For one we should have included Social Media since from some of the comments, a lot of people sell sell via Instagram and Facebook. Here are a few other examples as you can see with some of the follow-ups people provided when it came to "Other".
Email with PayPal
Instagram with Paypal
FASO Artist Websites
Redbubble
Personal gift shop
Juried exhibitions
Smugmug
Tattoo Studio
Curioos
Kickstarter
Weebly
Big Cartel
Other website services
If you want to share some "others" or post your experience with any of the places discussed, please share it below in the comments.
The consensus has been that in 2020, online methods of selling has become the more viable option for many artists and fine art photographers. We will have to see how things continue to change in the future. Next year we will likely redo this survey but make some changes and add more choices.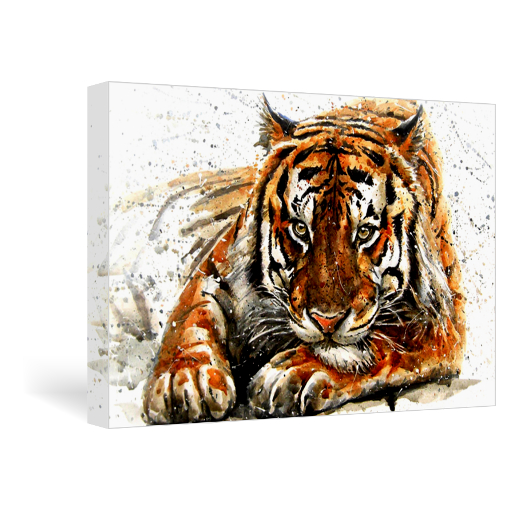 Order Giclee Printing on Canvas
Printed using some of the highest archival standards in the industry, your photos or artwork will last for decades to come.