It was in 2020 that we like many others faced the unknown. While we were able to get past it, 2021 posed some interesting and unique challenges. The obvious ones were getting supplies needed to fulfill orders. The other was price increases we experienced and continue to feel. Below I have discussed some of the biggest areas impacted in 2021 at FinerWorks and what we plan to do in 2022.
Metal Prints
Our biggest snag in the summer of 2021 turned into an actual blessing. Chromaluxe, leading supplier of metal for the metal prints, shut down production of some of their metal finishes which had us scrambling for alternatives. One of our sister services designs high end decor panels which primarily were done on metal. A substantial number of customers had us produce their artwork and photos as metal prints. This led us into exploring direct printing methods which do not require this specialized metal panel. We discovered Dibond which is much easier to come by and holds the inks applied to them very well. The end result was a new product which while not quite the same, has been incredibly popular. We were also able to use this technology of flat bed printing for our wood prints. Flat bed printing was new territory for us but now that we have seen what it can do, we believe in 2022 it will lead to some exciting and new printable products from high end photographic displays to custom artistic decor signs.
Framing
The framing industry was hit very hard in 2020 and into 2021. This impacted us and ultimately our users since the suppliers scaled back amount they warehoused and had limited amount of replacement materials and could ship us to produce frames. Because of the limited inventory acquiring the needed materials to complete orders was difficult at times. It even forced us to turn away a few large frame production runs for the hospitality industry simply because we could not acquire the required frame moulding from the suppliers.  2020 started this wave of supply disruptions in framing which not only created stress with getting resupplied for some of our most popular frames but also created a substantial bottle neck which was felt at its worse in 2021. The framing industry will continue to feel some of these problems but we are optimistic that it should start to get back to normal in 2022. 
Technology
Our company uses a lot of printers and computers for obvious reasons. While we use  a lot of software in the cloud to do everything from assisting customer service to processing orders, FinerWorks needs actual people using physical equipment to produce a printed product and ensure it is shipped to its recipient. On the physical equipment side, this also means constant replacing everything from components to the entire piece of equipment itself due to the amount of daily use. Fortunately getting new printers, repair parts and consumables (inks and other parts requiring regular replacement) was not as impacted at the rate you would think. We did experience a few hiccups in this area which hurt production times but most of what we use is fairly common on the printing industry therefore a good resupply was on hand around the country. In 2022 we do not expect to introduce any new physical equipment other than adding to the number of printers but we will be making some changes within our production workflow to get even better and more accurate prints.
Prices
Price increases have happened and continue to occur for us. Unfortunately all our suppliers have or will be increasing prices from anywhere from 10% to 20%. This has been for everything from papers we print on to the packaging materials we use to ship an order in. Most companies hate when they have to increase their prices because they risk loosing valued repeat customers. In 2022 we will be exploring ways we can avoid raising our own prices to cover the increased operation cost. While we cannot guarantee some price adjustments, we will be first trying to find alternative suppliers, negotiate more purchases by buying more in bulk and upgrading our technology so we can produce prints faster, more economically and more accurately.
Product Upgrades
I am always excited at the prospect of adding new products for our users but our first focus in the beginning of 2022 will be to make some important upgrades in the production process for certain products. Every year we evaluate where we can make improvements and try to implement those as seamlessly as possible. This coming year will be no different. Already we have identified areas where we can do things like improve color accuracy and consistency on specific print products which have a history of giving us problems. 2022 we expect some of those more wayward products to stand out above our competition in those areas.
New Products
Every year it seems we add something new. Sometimes this is game changing since it requires building a whole new department to produce and manage those orders. Other times it is something we can add to an existing department. I expect 2022 will be no different. While it is too early to give a preview of what is to come, we have begun some research and tests.
Turnaround Times
We are constantly striving to make adjustments in how fast we can complete then ship an order, regardless if it during a peak season or not. Meeting those turnaround times is extremely important to us because we understand how crucial it is to get items to their recipients, especially when they are drop shipped and might be on a tight schedule already. It's always a difficult balancing act to make sure we have both enough materials and staff to process those orders regardless of the time of year and size of the order. For the most part we have made great strides in 2021 improving the average production time by substantial amounts. In 2022 we will continue to make improvements where we can.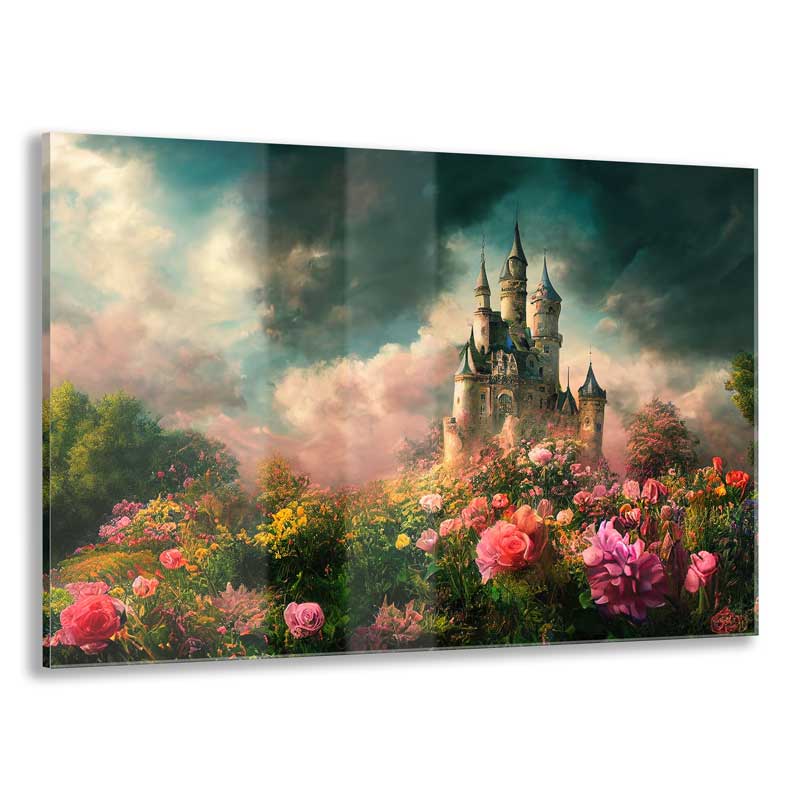 Order HD Face Mounted Acrylic Prints
Printed on high quality photo paper and face mounted to 1/4″ acrylic with polished edges. Choose between satin luster or metallic photo paper. Included is easy to install hanging hardware in the form of a French cleat.