First, what is a blog? A blog, short for "web log" is simply a self published article, story, journal entry, poem, user fiction…well you get the idea. There really is not any particular topic a blog must fall under so the use of the term can be fairly non-specific.
Blogs usually relate to the subject matter of the site that hosts them. This is not required in the case in the FinerWorks.com since the blogs in which members create are usually related to their author, the author's thoughts or opinions.
You might ask then why offer blogs on an art and photo site? To answer that you must first understand that FinerWorks.com was initially established for artists and photographers by artists and photographer that want to promote themselves and their work online. To do this FinerWorks.com has always sought tools for any artist or photographer that comes across our site.
How Blogs Can be an Asset to You
Now for the meat and potatoes; a blog can be a powerful tool to you as an artist or photographer if you are seeking more exposure. If you have been trying to sell your work or service as either an artist or photographer then you probably quickly discovered that this means promoting yourself. I am not talking about telling the world how talented you are or how good an artist you are – not that you can't – but instead by establishing yourself as authority or even an expert in your art.
If you wonder how this give does you the exposure you would like, the answer is rooted in how the Internet and search engines work. The staff at FinerWorks.com does not have submit every page gets submitted to search engines since the search engines will frequently "crawl" the FinerWorks.com website and update their index with the various pages in the site. The login is that when the big search engines (Yahoo!, Goggle, MSN, etc.) go to work any blogs you may write may also get indexed. The search engines are getting pretty smart so if you write a two word article don't expect great things but over time if you write something worthwhile or of use to others, then you might be pleasantly surprised at the results. Not only do you increase the chances of search engines linking to your article but other web sites will also decide to add links to you. This means more readers of writings and more exposure for you.
Don't hesitate to take advantage of this new tool. You do not need to write anything involved or anything very original if you do not want. You do not have to be an expert speller or even be a good writer (I definitely am not either). Use it to tell a short story, discuss an image in your gallery or whatever crosses your mind. Most important, have fun and promote yourself.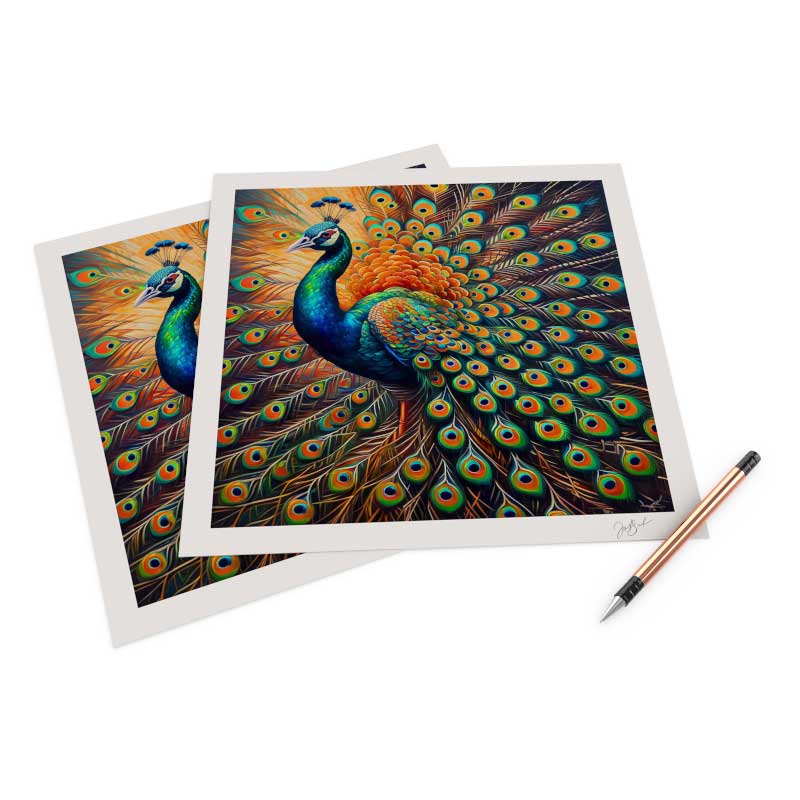 Giclee Printing at FinerWorks
One of the largest ranges of paper selections, while using the highest level of archival print technology allowing superior detail and color, you can create custom giclee prints of your artwork and photos.