Making copies of images available for viewing online is sometimes a concern for many artists or photographers. Protecting your intellectual property rights is very important but do not let this fear prevent you from promoting yourself and work. The simple fact is the only way for you to get the exposure you want, is to be willing to show your work to people.
In most cases, the images displayed online are too small and low a resolution to yield a decent print. Based upon this premise, most of the artists or photographers using FinerWorks dismiss the fear of people trying to pirate copies of your artwork.
Sure, people can copy your work if they are determined to, resize the picture in a program like Photoshop, and send it to a printer. The end results are usually a print which will be very grainy or pixilated. If the intent is to sell the bootleg copy then to that person, I cynically say "good luck". If their intent is to keep it for just themselves, it usually means they have lower standards when it comes to their taste in artwork.
As someone who has worked as a web site consultant and helped photo studios build online proofing and ordering systems for their client's prints, I have researched a handful of technical safeguards that can be put in place. These include things like placing a watermark over your image or using javascript or CSS to prevent people from right clicking and saving the picture
Some of them work okay for a person with little technical skills but none are totally fool proof. If someone is determining to get the image, then my previous comments of "good luck" and lower standards still applies.
The bottom line is anyone can download or copy any image off the internet, resize it and use it to print the work. The key is just making sure that if you have a web site and display your work, do not provide access to your high-resolution copies.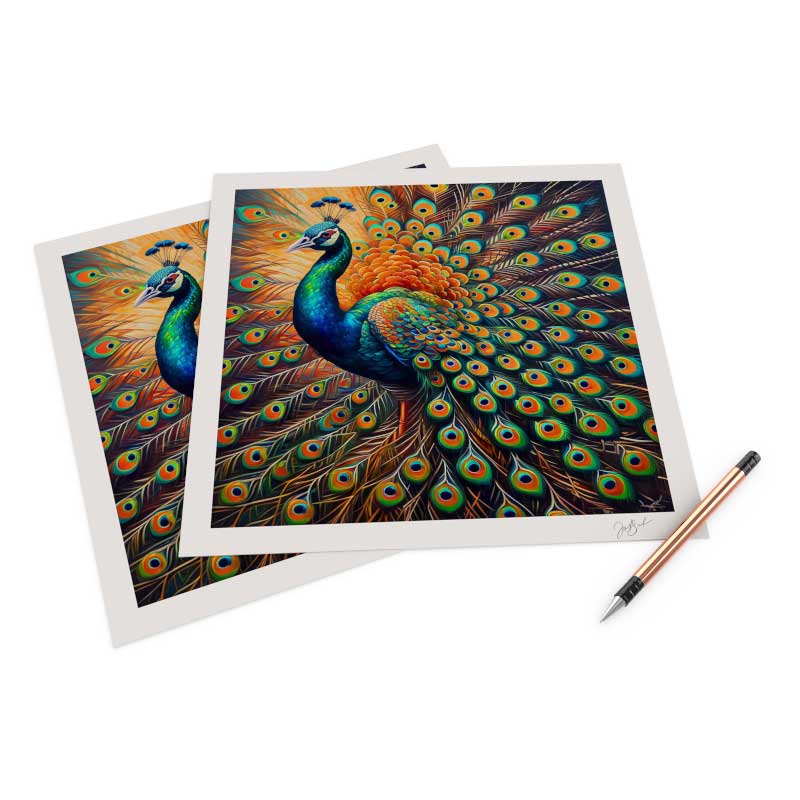 Giclee Printing at FinerWorks
One of the largest ranges of paper selections, while using the highest level of archival print technology allowing superior detail and color, you can create custom giclee prints of your artwork and photos.