Did you know the fine art papers used in Giclee printing can also be used by fine art photographers? Well of course you did. Or at least I hope so. The truth is that many photographers do not really print on anything other than regular photo papers. There is nothing wrong with that but when I talk to many of these photographers, it is something they either had not considered previously or maybe they were waiting for that special something to print.
Another harsh truth is many photographers do not print as often as they would in the past. The exceptions might be event photographers or school portrait photographers who are like to print a lot. They too are artists but when I talk about fine art photographers, I am really referring to those like portrait photographers that might book portrait sessions or maybe landscape and wildlife photographers. Of course, there are also photographers of other subject matter that will fit nicely in the category of fine art but they are too numerous to list. The common denominator is these photographers put a lot of effort into the prints they provide their clients. And when they print, it's usually on a more luxurious form of media than a Kodak print would be.
There are many different fine art papers to choose from at FinerWorks which is one of the reasons why photographers flock to our site as well. So, let's look at what are our top 5 papers for photographers.
5. Epson Enhanced Matte Paper
Offered under the Epson brand, Enhanced Matte Paper is perhaps one of the best-known for photographers looking for a true matte surface with a nice thickness. The reason it is so popular unfortunately has nothing to do with the print quality (which may be why it falls last) but really has to do with the Epson brand. Epson has been a major name for high-end inkjet prints for photography which may be why it is so well favored. I feel that while certainly not a bad quality paper, and one that yields incredible prints, especially after we optimized it for Canon prints, it still lacks some of the pop and contrast its bright cousin the Archival Matte Paper yields. You cannot go wrong with this paper but unless you are loyal to this paper, you may want to try the next on the list.
4. Archival Matte Paper
Archival Matte Paper is plainly our house stock. Like the Epson Enhanced Matte Paper, it is very smooth and has some weight. But the main difference is the Archival Matte Paper has a brighter white surface. This generally means a wider gamut of colors so that images have more detail in the darks and the light tones can be brilliant. I personally favor this paper a lot for portraits of my children around the house. Put it in a basic black or white frame and you have a nice, finished piece.
3. Hahnemühle Photo Rag Metallic
If you want a bit of sheen and zing then the Hahnemühle Photo Rag Metallic is your friend. All I can say is if you like to create HDR, Black and White, or shoot Infrared photography, then this paper will elevate your image like nothing else does. Most metallic photo papers (or pearl as coined by the Fuji brand) tend toward a smooth surface so that details do not get lost. With the Photo Rag Metallic, you do not have that shear smooth surface but a very subtle texture under the metallic finish. You may think this can interfere with the image, but I feel, and I know many photographers will agree it adds an extra touch of opulence to your prints while still preserving the details. And here is a quick little tip: if you want to have a similar wow factor that you normally get with HD Chromalux Metal Prints or Face Mounted Acrylic, frame it behind our premium clear acrylic glass. Do NOT use non-glare acrylic glass because it will lose some of that effect.
2. Satin Luster
If you like luster prints the Satin Luster is for you. It differentiates from traditional Kodak and Fuji photo paper versions in that it feels twice as thick. The color gamut is incredible and with the gloss optimizer coating we apply to the prints, the images look gorgeous. Consider this paper especially if you are providing your client's prints as unframed. Combined with the thickness and the beauty of the images which can be outputted, your clients will definitely see it as a high-end print.
1. Hahnemühle Photo Rag
Let's go back to the smooth matte surface. No, we are not going full circle to the Epson Enhanced Matte Paper but instead to one that is softer to the feel and thicker. The Hahnemühle Photo Rag tops our list due to its not only incredible depth in blacks and wide color gamut but also because it truly feels like fine art paper. This is because unlike the first two papers we discussed which are a wood pulp-based paper, the Hahnemühle Photo Rag is a cotton-based paper. There are other papers out there that will be very similar such as the slightly less expensive Moab Entrada Rag but if you want a truly high-end photo paper for your clients, this is it. One thing to note and probably one of the other reasons it comes in the first place is this paper is widely favored by our users when they need to provide prints to galleries that represent them.
You can try all of these papers on our website at FinerWorks under our Fine Art Papers line. If you want to first actually see and feel the difference, consider ordering one of our sample packs which will include these papers. If you have a fine art paper you prefer for photography, chime in below.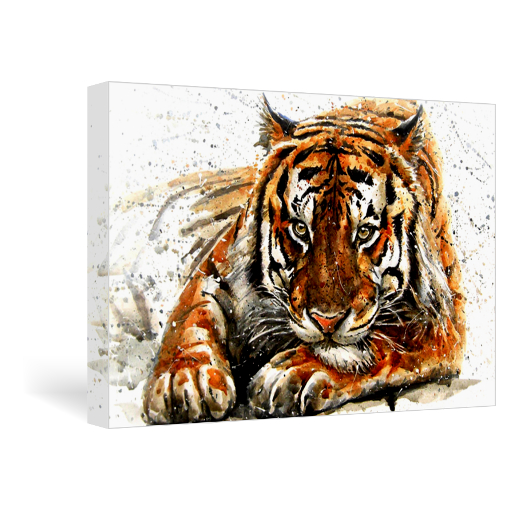 Order Giclee Printing on Canvas
Printed using some of the highest archival standards in the industry, your photos or artwork will last for decades to come.