The launch of Geo Galleries is just a few weeks away so Melissa Hernandez, the lead curator has asked me to share a few tips as it pertains to your images if you plan on being a participating artist.
As a FinerWorks user, you may be familiar with your temp files and your inventory files (gallery images). If not, the difference is that the temp files are a repository where you can upload your image files when you want to order prints at FinerWorks. Inventory files are little different. They too can also be used for the purpose of ordering prints however it is also allows you to indefinitely store your files that you believe you will be needing to re-order prints with. It is also a place to utilize the gallery feature and create virtual inventory products.
Those that plan on being part of GeoGalleries.com, may want to focus on uploading to their inventory files since those will be the files Geo Galleries uses in the galleries. The following tips apply to those files.
Post Artistic Images
Only upload artwork or photography that a total stranger would be willing to hang on the wall. While pet portraits or a painting you did of your Aunt Matilda are nice, does a potential buyer who has no personal connection to them want to buy prints of these? Probably not. I know art can be subjective, but Geo Galleries' aim is to have a lot of variety and styles while still trying to operate as much like a physical gallery as possible. Quality work that a mainstream audience can appreciate helps ensures it draws actual buyers of your work.
Only High Quality Images Will Do
Some advice we have been giving people for years is to make sure any file to be printed is of print worthy quality. This means images should be high resolution, be sharp and clear and not look muddy or lack contrast. Images that are out of focus or of poorly photographed original artwork won't work. The buyers of the artwork need to be happy with the print. While at FinerWorks, our goal is to satisfy the artist who we are making prints for, at Geo Galleries, the goal is to make sure the buyer of the artwork is happy. This means the buyer may be even MORE strict in what they deem is acceptable. Remember, some people may think a print as low quality simply because the image quality was not good. Even on the best of papers, finest canvas or whatever, the quality of the image file makes or breaks a print.
Watch Your Signature's Location
Try to have your signatures well visible or not at all. There will be times that a buyer orders a print and we discover a problem with the image that could interfere with the presentation. One of the top problems we see and try to catch is when a signature is partially cut out. Keep your signature 1-2 inches away from any corners or Photoshop them out. It would be a poor reason for you to lose out on the sale of one of your prints just because of a signature.
Watermarks – Don't Use
In this case, watermarks are partially opaque images that cover the subject matter in an image. Avoid the use of your own watermarks. If it has a watermark, we can't print it.  We can but we won't. If people stealing your images is a concern, know that the image will have our own watermark which does not interfere with the print file.
Title's and Descriptions
Use well written titles descriptions with your artwork. This can be done now within your FinerWorks account with your Inventory Files. A good title, well written description not only will help people find your artwork when browsing the Geo Galleries website but also help the artwork get picked up by search engines like Google.
That's it for now but if you have any questions, you can reach out to our Geo Galleries partners at help@geogalleries.com.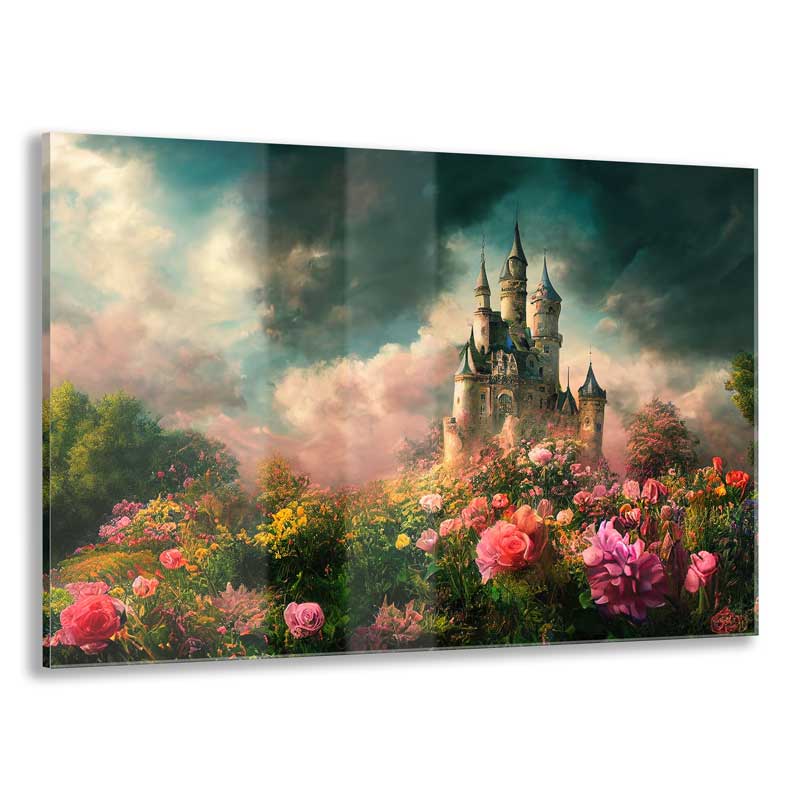 Order HD Face Mounted Acrylic Prints
Printed on high quality photo paper and face mounted to 1/4″ acrylic with polished edges. Choose between satin luster or metallic photo paper. Included is easy to install hanging hardware in the form of a French cleat.