Give your art some depth with texture. Textured prints on fine art papers provide some additional dimension and value. No matter if it artwork or photography, small or large print those that receive their prints will appreciate the features a textured paper provides. Here are some of our favorite choices to choose from:
Premium Giclee Paper
Fine Art Paper
Archival Canvas Paper
Tips
Considered adding deckled edges. For that more vintage handmade paper look, decked or torn edges are the ideal solution. You can choose this option when ordering your print.
https://support.finerworks.com/misc-stuff/how-to-create-a-deckled-or-torn-edge-look-for-your-prints/
If not framed, you can accent with matting. While the mat is smooth you have the option of over two dozen colors.
If, framing, frame it behind glass. People will want to touch it if they can see the print is textured. Unless the paper itself is meant to shine due to it being a glossy or luster stock, consider a non-reflective glass or glazing. Our framing department offers both a conservation grade and more economical standard grade with reflection control.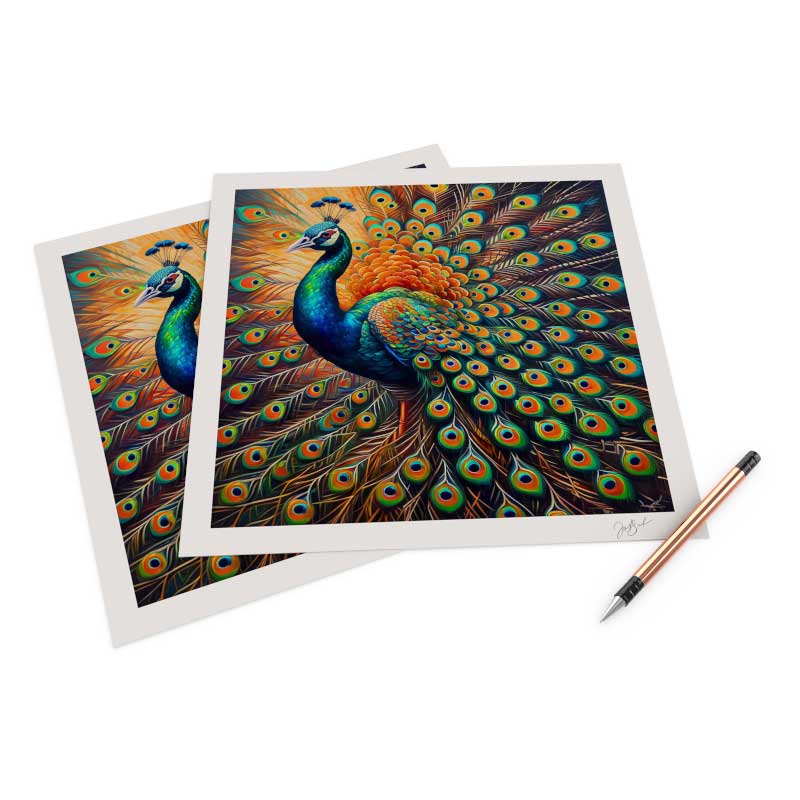 Giclee Printing at FinerWorks
One of the largest ranges of paper selections, while using the highest level of archival print technology allowing superior detail and color, you can create custom giclee prints of your artwork and photos.