If you have wondered how can you seamlessly tie in your website or business with our own website and printing infrastructure our web api may be for you. As you can imagine we get a lot of inquires on how can people tap into our site so that when they receive an order on their own website or other venue, they can automatically transmit that to us without having to go to our site and place an order manually. That is just one example but integration inquiries also ranges from other printing companies which may need to outsource certain types of printing we do to individuals with websites.
It's been our goal to make this possible for sometime. As a result we have begun developing a new API which allows application developers to tie in with FinerWorks web and printing infrastructure. This is not our first API but the first which is being designed to be flexible and follow the protocols developers and programmers expect today.
It has been a multi phase project with the first step employing the means for people to pull information from their account which they can display on their own website. This includes galleries they have setup at FinerWorks, the images within those galleries, and of course the prints they have setup within what we call "My Prints Inventory". We have are also including the means to retrieve order history information.
Next we will be enabling the ability to submit print orders from an account holder's prints inventory directly. Imagine someone going to your website, ordering a print and your website transmitting that order to us for fulfilling. That is exactly what will be possible once this phase in completed. This will be ideally suited for small individually owned web portfolios to large gallery based websites that are accepting orders and don't have their own print production department.
The final Phase will allow someone to actually utilize our setup tools so that they can offer realtime ordering of custom prints on demand. The order data would be transmitted to FinerWorks via our API platform similar in fashion to the what was described already above. Only this time it won't require an inventory or prints. This will be ideal for other printing companies that need to outsource some of their printing to FinerWorks.
You may be wondering exactly how you can use a Web API to do everything from linking into own website's shopping cart to displaying your FinerWorks gallery on Facebook. Admittedly we do not offer any sort of simple cut and paste solution but it is a way for developers to hopefully create one. With all the web site management options, shopping carts, web site building services and social media outlets it would be impossible for us to cover them all. For that reason we are opening up the door and inviting developers to work with our Web API.
So if you are a web programmer, developer or have someone you know that is into that sort of thing, contact us and request an API key so that you can get started.
To preview and see samples of our web api please visit the Web Api link at the bottom of this page.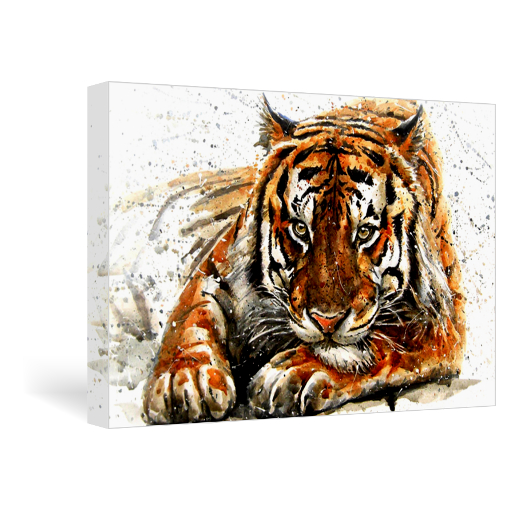 Order Giclee Printing on Canvas
Printed using some of the highest archival standards in the industry, your photos or artwork will last for decades to come.