FinerWorks is happy to announce an upgrade in quality without an upgrade in cost. We are replacing our original matte canvas with a new OBA free canvas by Fredrix. If you are an artist you know Fredrix. Fredrix, owned by Tara Materials, Inc, is a big name in the art supplies industry providing artists blank canvas and stretcher bars. Obviously as one of the leaders in the fine art industry when many artists think of blank canvas they also think of Fredrix.
Recently Fredrix teamed up with Lexjet, one of the nations largest suppliers of fine art media for the giclee printing industry. Together they have come up with a new line of canvas called "Sunset by Fredrix Matte Canvas". Sunset by Fredrix Matte Canvas brings the expertise of LexJet and Fredrix together for a breakthrough in canvas, featuring one of the highest white levels available for an OBA-free canvas. It's easy to work with for stretching, mounting and framing, and is ideal for fine art and photographic reproductions on canvas. The acid-free, pH neutral, poly-cotton base provides consistency throughout the print run.
OBAs are optical brightening agents used on papers (and many brands of canvas) which give the media the level of whiteness levels. Usually this level of whiteness (the brighter white) means more accurate and a wider range of colors. The trade off traditionally has meant when these OBAs break down over time the print will fade or discolor. Ever look at a old photo that has started to yellow? That's what is happening. With an OBA free canvas and bright white point you get the best of both. More archival canvas without yellowing and greater color ranges.
In addition to the improvements in canvas, past customers will not notice any difference between our old canvas and the new one. While the chemical makeup is different, the texture and thickness level is almost the same. Also if you have your image colors optimized for the old canvas you won't have to make any changes. The new canvas appears so much like our old canvas and handles the inks much the same way. We were pleasantly surprised to see when we have tested printing with the old canvas printer settings the results were almost identical in print quality and high color gamut. Best of all prices are still the same.
So do you need to order differently or specially request this new canvas? Absolutely not. Order your canvas prints just liked you did before. Just know that any time you order the gloss canvas the base canvas will be the new Fredrix canvas with a gloss clear coat protective finish and the matte canvas will the same new canvas but with a matte clear coat protective finish. If you have any questions about the new canvas, contact us through our contact page or call us at 800-567-8594.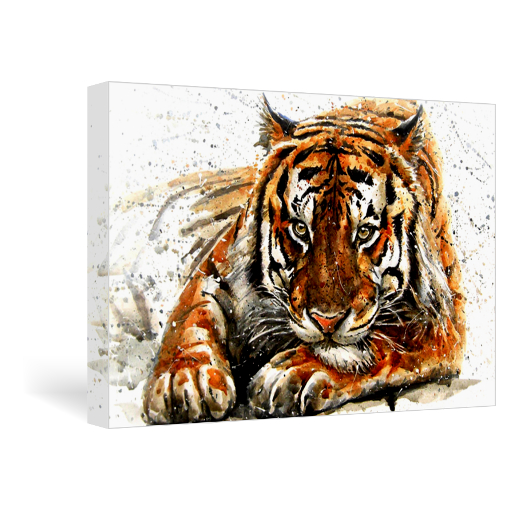 Order Giclee Printing on Canvas
Printed using some of the highest archival standards in the industry, your photos or artwork will last for decades to come.