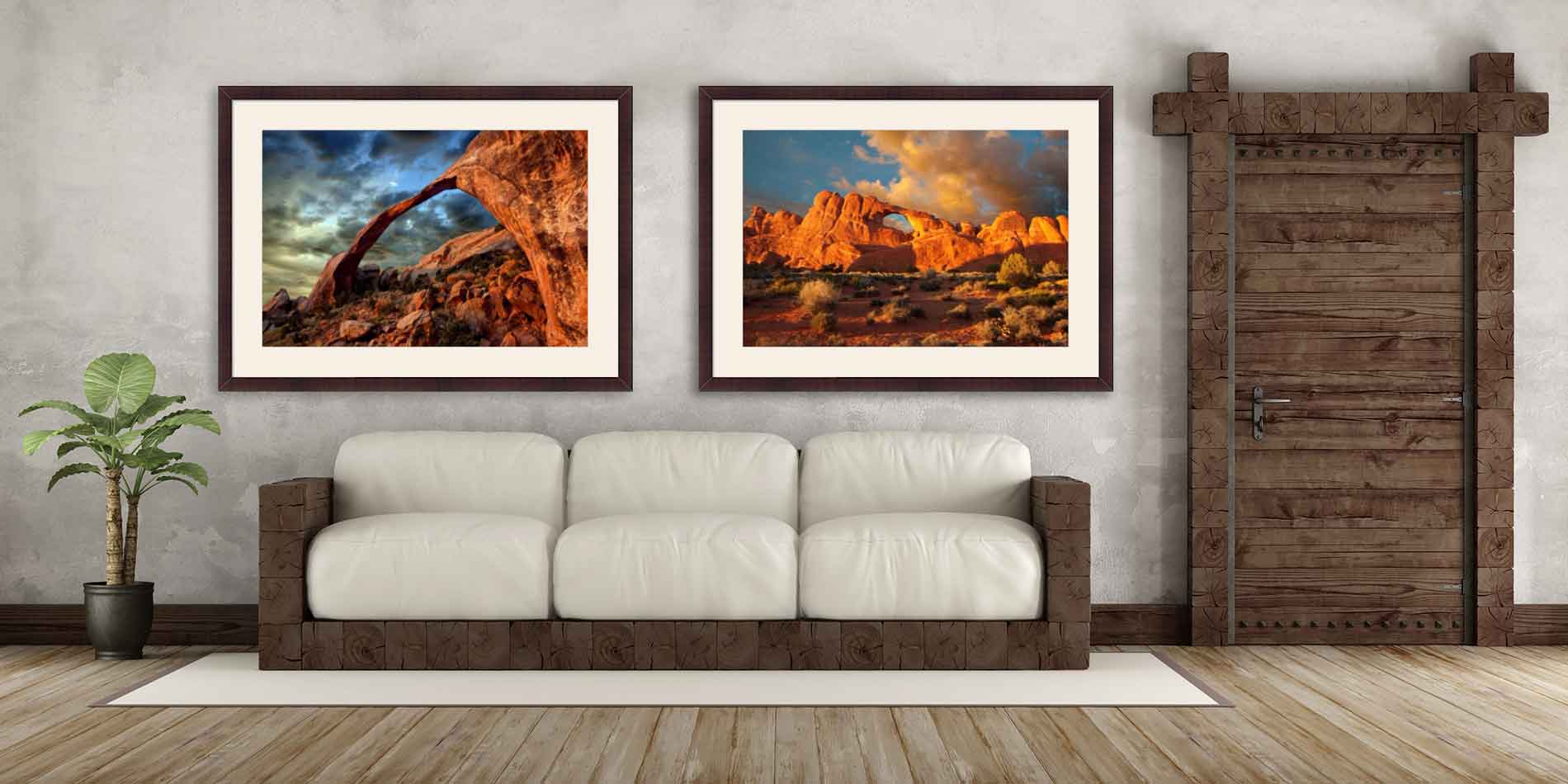 Prints on the Moab Exhibition Luster is now produced with a gloss optimizing coating that sets a new standard for your photo and art printed on this paper. Sticking with our same satin luster paper for prints as well as used for our new face mounted acrylics, this high quality 11 mil 300g paper answers artist's and photographers' requests for a high quality paper between a matte and a gloss, with excellent ink retention characteristics and a color gamut that is second to none. This paper maintains a traditional E surface finish, providing an elegant texture consistent to that of a traditional dark room print. This is a popular paper of choice with professional photographers however we find it also makes stunning art reproductions. Now, this week we began introducing the upgraded version with the gloss coating thanks to the introduction of Canon's newer PRO-4000 printer that now is now part of our fleet of printers.
Is Inkjet the New Standard?
It is no big secret that for large prints the new wide format inkjet printers we also use for fine art reproductions have become the new standard when it comes to professional photographic prints in quality and appearance. Over the past few years we started seeing that many color labs in the photo printing industry started adopting the same standards for wide format photo prints that we have been offering for over a decade. This simply means they have started scraping or not renewing their leases for the non-inkjet wide format photo processing systems used in the past.
Our printers wear down after about two years due to the daily and continuous use. Some seem to be running non-stop throughout the work day. To stay on the cutting edge and offering our customers the best prints we can possibly do, we decided to go with the Canon Pro-4000 model. Not that we have anything against Epson, especially since we use Epson as well and will continue to use them, however this gloss optimizer was the features that helped us decide on the right printer for the Satin Luster prints.
So What is Gloss Differential?
Mainly with these new prints we address one of the serious complaints with inkjet that have held back some (not all) professional photographers. This does not affect matte surfaces such as seen in the our Hahnemuehle papers or even any of the canvas however when printing on more reflective stock like the metallic and satin luster we see something called Gloss Differential. Gloss differential is the effect of light not reflecting off the pigments and paper uniformly. It is visible when the print is viewed at an angle and light is visibly reflecting off the surface. It is most noticeable in areas of pure white in comparison to other tones. This is because no ink has been laid out on the paper in those white areas. Again, this has only been an issue on a glossy or semi glossy paper and does not occur on matte surfaces. Nor is this a problem that is noticeable if you have the print behind glass in a frame. Thanks to the new printers we are using we can now apply a gloss optimizer which is essentially a clear coat that goes over the print giving it a uniform level of gloss plus even acts as a protectant to some extent.