Giclee prints have become mainstream in the world of fine art printing. It's not just artists doing reproductions of their original paintings. It's also photographers who have widely contributed to this newer form of printing technology.
If you are just learning about giclee printing, we have a good page on our main website that defines what is a giclee print. In summary, a giclee print is a type of high-quality inkjet print typically printed on canvas or fine art paper and which is also archival.
One of the reasons photographers have gravitated to this form of printing is because of the exceptional color gamut which means it is able to hit a very wide range of colors and tones not seen in traditional photographic prints. But perhaps the main reason is the variety of media options.
Archival Matte Paper
This is our flagship paper. It's just a plain overall good paper for everything. Its bright white matte surface is very smooth. A lot of photographers who had previously been fans of the popular Epson Enhanced Matte Paper will find it very similar in feel but where this paper is better is it offers a superior color gamut due to its brighter white base.
Premium Giclee Paper
This paper is not just for artists. Photographers looking for a textured print will find this is the perfect paper of choice. It too has a matte surface but also has a very coarse watercolor paper-like texture which adds perceived value and quality to the print. It's available in either a standard white base or bright white so if the texture is important, try both to see which you like best.
Hahnemühle Photo Rag
This is perhaps the most popular with professional photographers. It has a cotton base so will be a very pliable print that easily flattens out and is very easy to mount or frame. It has an incredible d-max which means you can get very deep blacks while also displaying a lot of details in the darks. Because it has a matte finish with very little texture ( I would call it almost smooth), you are not going to lose any details.
Most of your standard photographic prints done in a more traditional sense will be a smooth surface. You may be limited to gloss, luster, matte, and sometimes a pearlescent or metallic finish. While these prints can look incredible a lot of fine art photographers look for papers that make their prints stand out more. These fine art papers do just that.
For a full list of our fine art papers and their properties, visit our fine art papers page here.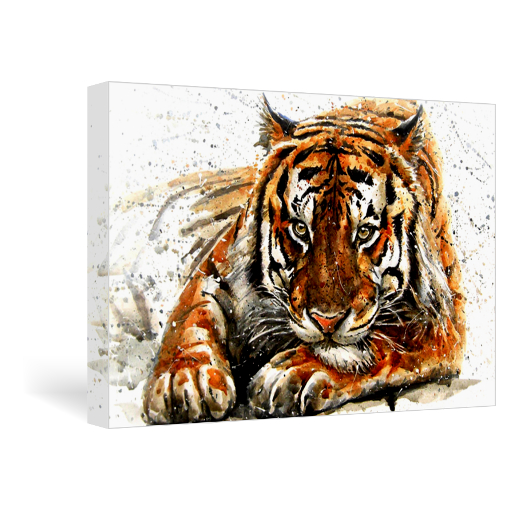 Order Giclee Printing on Canvas
Printed using some of the highest archival standards in the industry, your photos or artwork will last for decades to come.