An artist can be like an entertainer. Like someone who performs for a living, they want to enable an emotional yet thoughtful response by the people viewing their work. This is true whether you create wide abstract images with lots of bright colors or capture breathtaking panoramas of the Alaskan wilderness from behind the lens. The greater the emotional response, assuming it is positive, the greater the potential someone in that audience is going to buy your work.
Generating that feeling requires your work get in front of the right people. This leads us to the question of who do you want to see and buy your work. Many visual artists and fine art photographers make the mistake of just throwing their work out there for everyone to see. They put in a lot of effort to do this while not considering how much of it might be wasted. Consider the practice of listing and showing your work in an online gallery or shop. While I am a big proponent of online marketing of artwork, one thing I would ask any artist who is trying to sell via a web site, either their own or through a service which displays and sells their work, is if that site is targeting appropriate buyers. That does not mean you should neglect those sites. If you have your work posted on various sites for people to buy then maybe more of your energy would be better spent on submitting to those sites which you know are bringing in buyers.
Create a Buyer's Profile
So let's look at your potential audience and what type of people you want to see your work. Create a profile of this person. I would start with 3 to 5 characteristics of these people. For instance, if you paint western themed landscapes your ideal buyer might be someone who appreciates the outdoors, perhaps owns some land out in the country and likes to get away from the grind of the city. Perhaps they even own some horses or into hunting and fishing. You might find it is easy to come up with more than 5 characteristics which you would use to create this profile. The point is to narrow it down as much as you can without making your audience too small.
Once you have created your profile for your "perfect" buyer you may find you have much in common with them. Places like "Meetup.com" and "Facebook" are good places to start to network with these people. I like Meetup.com since it lets you network both online and offline with individuals on a regular basis which have similar interests.
Considering our example profile, you would probably want to position yourself in a venue which attracts those type of people which fit the profile you created. Perhaps it is a booth at a county fair, maybe it in an advertisement on a website which caters toward people who meet your profile. Or maybe if you are also passionate about one of these similar interests (i.e., hiking or fishing), you start your own Meetup.com group and use it as a way to attract a growing audience of like-minded individuals.
Going back to my original point about getting in front of your audience, like any performer it can be hit or miss. You might find certain works you did not expect actually gets more attention than you would have expected. Use that knowledge to help fine tune your customer profile. Like any marketer you will find the better you know your buyer the better able you are to sell to them.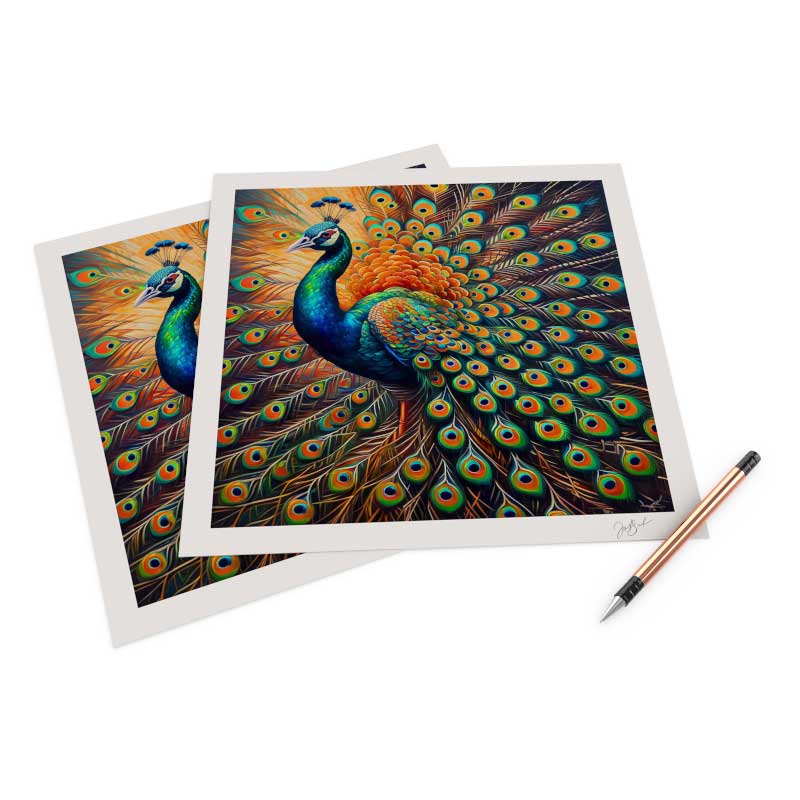 Giclee Printing at FinerWorks
One of the largest ranges of paper selections, while using the highest level of archival print technology allowing superior detail and color, you can create custom giclee prints of your artwork and photos.