Don't wait until the last moment. We have not finalized our Christmas ordering deadlines just yet but it will probably fall around the 18th of this month which is only two weeks away. Right now we are getting close to running at full capacity so if you have to submit an order for order fulfillment to your customer and have been putting it off for whatever reason don't wait much longer. Not only are we shipping orders for FinerWorks and our sister web sites, but also a number of other businesses which outsource to us for their art and photo print production. If for some reason you do wait until the last moment be aware that some carriers like UPS have been known to drop off packages late in the evening during the December months. Also the instances of delays during transit time (for example extreme Weather) can also add to transit time.
If you are going to be going away for vacation, we cannot always catch an order and change its shipping destination before it goes out. Orders are processed automatically, shipping labels are usually generated via bar code scans and the shipping department is focused on getting your order carefully packaged and out the door as quickly as possible.
Consider an alternate shipping address for your prints if they are going to someone in your household as a gift. While this might seem like common sense, it's easy to overlook this detail during these busy times so this is just a friendly reminder if you want to surprise that recipient.
If you are drop shipping International the time to order is now! Delays are more likely to occur when orders go through customs so make sure you let your non-U.S. customers know that this time of year does affect the time-frame for orders to make it to their final destination.
If you want us to ship your print to a friend or family member consider our drop shipping service. You don't have to be a professional artist or have your own art or photo business to use our order fulfillment service. As a matter of fact you don't even have to be a registered user. Just place your order and select the drop shipping checkbox on the final review page. We will put your name on the packing slip as the sender, not include any pricing and even put your name and address on the shipping label so it looks like you sent it. And if you are a regular drop shipper, consider spicing up your logo we place on your package. Maybe give it a Christmas or winter theme.
We hope these quick tips will make your Holiday season that much smoother. If you have any questions, our door (or inbox) is always open.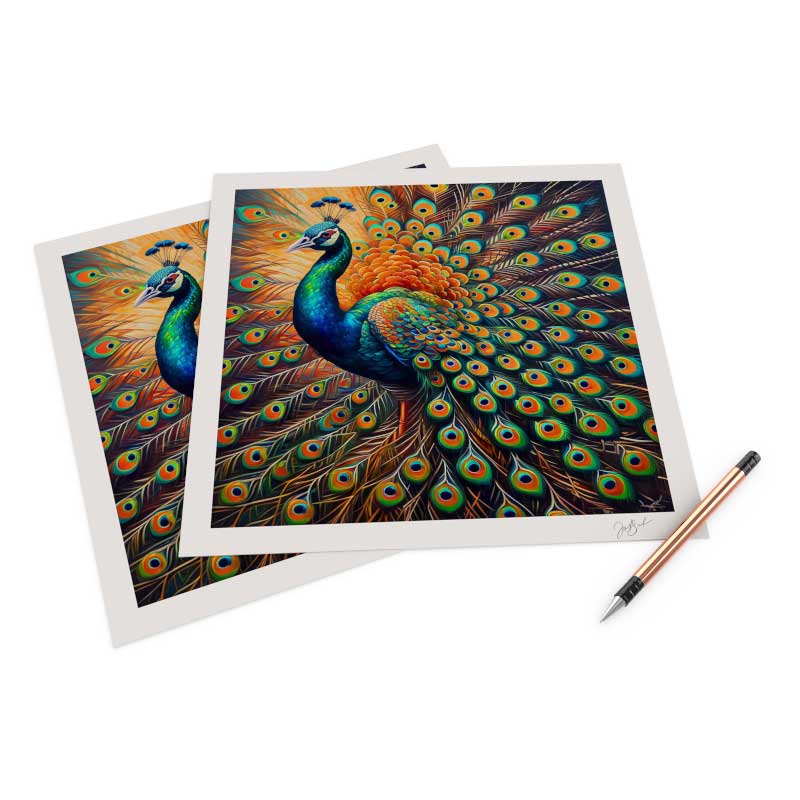 Giclee Printing at FinerWorks
One of the largest ranges of paper selections, while using the highest level of archival print technology allowing superior detail and color, you can create custom giclee prints of your artwork and photos.