In many cases, the giclee print (an inkjet style print) has become the new standard and I wonder about the viability of the C-print long term. Artists have quickly embraced inkjet technology and over the past decade photography has seen a major shift toward from C-prints inkjet. While, C-prints still have a few advantages left over inkjet, those are starting to wane.
For those that do not know the difference, an inkjet print sprays microscopic dots of pigments or dyes onto a surface while a C-print uses light or lasers and chemicals in an emulsan process which exposes and transforms the dyes built into the paper. Both processes generate incredible detail and imagery however it's not just the science of the process, which is different, there are major differences in the print itself which you can read about in a linked article further down.
It used to be the C-print was also what you got when you ordered your child's school photo or printed your vacation pictures at a photo lab, Walmart, Costco, etc. I thought it was safe to assume that would stay the case for some time, however this thinking was put in doubt after I met with a major supplier for the photo lab industry. They provide the papers that produce C-prints as well as inkjet. One of the things I came away with after that meeting is a newer form of print called a dry lab print (DL-print) has started to replace the C-print.
A DL-print looks virtually identical to a C-print however you may be surprised to find out that it is an inkjet process, using specially made archival grade dye-based inks and printed on high speed roll fed inkjet printers. Some advantage of these DL-prints being an inkjet process are they are going to be more archival and have a wider color gamut level while costing close to the same. As an example, of the cost, at FinerWorks for our Kodak Endura (C-print) as an 8×10 is about $1.95 each. And, our Kodak Professional (DL-print) is $1.93 each. Not much difference.
We are not the only ones transitioning. Since then I have learned many photo labs from the small corner photo lab to the big online ones have switched to this new process or now offer both. Even places like Costco, Walmart, your local drug store which did small format C-Prints have been changing to DL-prints.
I partially think this change is due to basic economics. If you are a small photo lab, unless you are producing thousands of C-prints daily or doing a volume where you need a little more speed with he printing, it might be more cost effective to only offer DL-prints. On the other hand, if you are a larger lab, you may be moved by the fact the DL-prints are more environmentally friendly and don't have the stringent State requirements to dispose of the left-over chemicals the C-prints have. As those larger labs wear out their C-print equipment, it might make better sense for them to begin to adopt the less expensive and newer DL-print technology.
There is one other reason to begin to wonder about the viability of the C-print long term. Companies like Noritsu and Fuji which have the most widely used equipment for C-print production have been investing considerable amount of money into distribution, developing and improving DL-print solutions. This is especially true with their largest customers such as Costco, Walmart, etc. as mentioned above. And finally, for wide format C-prints, two of the main companies (Océ and Durst) have stopped making them all together.
If you are wanting to learn more why some photographers might find DL-prints as advantageous over C-prints, I would suggest reading this article I stumbled upon the other day. It breaks down the difference between a C-print and an inkjet print very well. It does not explicitly mention DL-prints but remember a DL-print is an inkjet print so it has all the same advantage of an inkjet print but at a similar price point to the photographer.
THE ULTIMATE GUIDE TO DIGITAL PRINTING: INKJET PRINTS VS. C-PRINTS – PART 1
https://www.breathingcolor.com/blog/guide-to-digital-printing-part-1/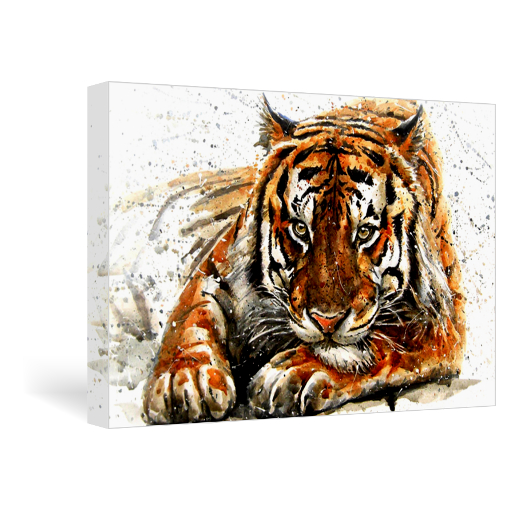 Order Giclee Printing on Canvas
Printed using some of the highest archival standards in the industry, your photos or artwork will last for decades to come.