As FinerWorks continues to grow in both the world of photography and fine art printing we are always looking toward the horizon and always looking to try something new. Sometimes this means adding new products you can print to.
New Card Choices Plus Lower Prices
This month we are excited about introducing 4 brand new card stock choices for folded and flat greeting cards and post cards. This includes a luster finish called Crystal Lustre, a one glossy card stock called Glossy One Sided, a silver metallic called Silver Pearlescent and a lighter weight version of our Smooth Matte called Economy Matte.  Now when you order your cards you can save more when ordered in batches of 25 or more!
New Kodak Professional DL Prints
For years now we have offered the Kodak line of prints on Kodak Endura. Now we our offering the popular Kodak Professional DL media (Gloss or Lustre) for sizes up to 3.5×5 up to 8×20.
Kodak Dry Lab Photo Paper features a true photographic resin-coated base paper of unsurpassed quality. With a bright white point, you can achieve clean highlight detail. It's the ideal paper choice for high-end photographs, fine art reproductions, photo albums, greeting cards and photo books.
With an extended print life, digital/optical exposure capability and improved processing characteristics, pros and serious amateurs alike will love these papers!
Glass Panel Prints
You have probably seen them on TV but ours are better 😊 Now we are able to offer you a print on glass! These are tempered, shatter resistant panels of glass in which your image is sublimated to the back surface of the panel. These are slightly translucent but not too much so that your image is not sharp and clear. Images on glass, like our glass cutting boards retain their color however will have a slight frosted look. This product has already been popular in photography circles. We think it will be just as favored with artists looking for a unique way to display their work!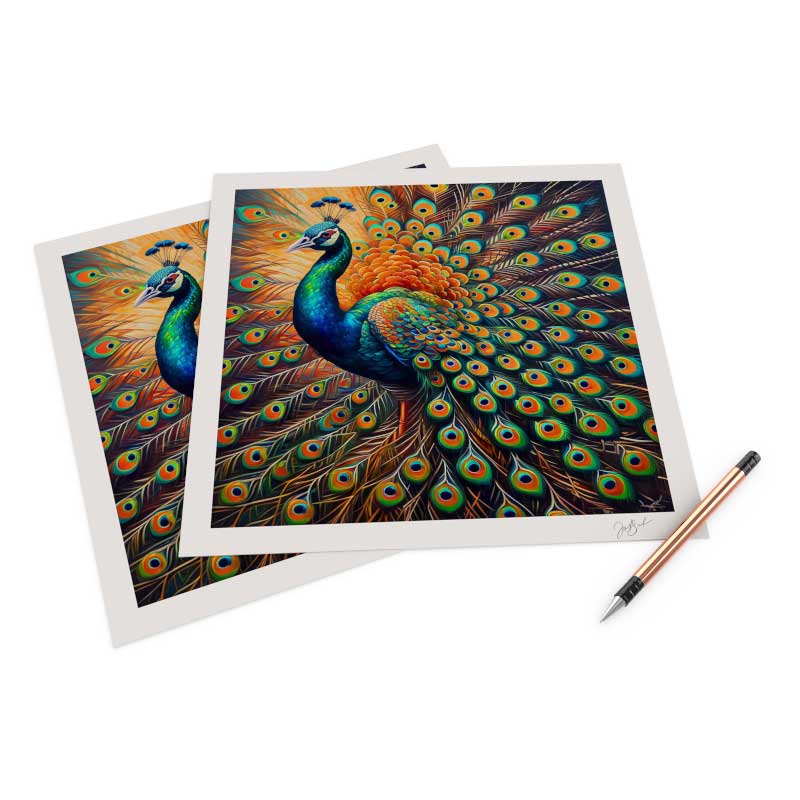 Giclee Printing at FinerWorks
One of the largest ranges of paper selections, while using the highest level of archival print technology allowing superior detail and color, you can create custom giclee prints of your artwork and photos.