Today, Noelle Hines is going to share part of her newest series Art Reproduction on Wood 101. Printing on wood is becoming more popular than ever, but is it right for you? While it is important to keep up with current trends, it should never be to the detriment of your artwork or fine art photography. Here you can learn the first rule of art reproduction on wood and avoid one of the biggest surprises. Noelle Hines, one of the artists on staff and customer service representatives, shares with you her advice on having prints made on wood. Since she meets with customers both online and offline on a regular basis she is on the front line when it comes to providing assistance on getting the best wood print possible.
​Art Reproduction on Wood 101
​by Noelle Hines​
I'm a huge advocate for doing things right the first time. Mainly because I lose so much time during the day when I don't. But more than that, sometimes it can cost me money. There's something awesome about being on both sides of the spectrum as an etsy seller myself (but in no way am I am artist – seriously, you the stuff you guys are reproducing is insanely amazing). Aside from learning from my own mistakes, I've learned so much from mistakes I haven't even made yet, simply because I'm privvy to the many issues that arise with art reproduction.
Of course that makes me one of the most demanding customers we have 🙂 but I digress.
So… Wood panel prints, huh? If you aren't already offering these, they are really cool. And super popular with buyers these days. But as many of you might have already figured out, art reproduction on wood doesn't work for everyone. If you are looking for a real "wood" look, you may be in for a surprise if you aren't prepared ahead of time, so I want to share the first rule of art reproduction on wood today:
Rule 1: The lighter the better
Okay so if your image has lighter tones – light blues, light greens, tans, light pinks, light greys, whites and so on, it's probably a good candidate. This is where the wood grain really shows through (which is what your buyer expects to see when they think "wood print"). Unfortunately, we see many images come through that don't quite fit the bill, and it's pretty common to hear about it. Usually we recommend a canvas or a mounted paper print instead when this happens.
So here is what we are hearing (and what I'm experiencing myself):
My fine detail is lost
My colors are very subdued
My print is way too washed out
My print looks too dark
My print doesn't show much wood grain
The reason is always the same: The artwork isn't quite suited for a wood panel reproduction.
So how do you know if yours is? And if you intend to offer these to buyers, how can you guarantee they won't be dissappointed with the results?
Follow Rule 1. And remember that fine details, can often get camoflauged by the wood grain. Avoid using images that do not contain a good amount of "lighter" areas. These light points guarantee the wood panel won't be mistaken for anything other than wood because this is where the grain and the natural birch tone will show through. Just as paper tone affects your contrast and levels, so does the natural base tone of the wood panel. So remember your wood print will never have any true "White" because we don't use white ink.
If your artwork has you scratching your head, why not upload your image to our website and try a wood panel on for size – once you've entered the size, you'll get an instant simulation of your image on wood. Although it's low resolution and won't necessarily help you determine what level of detail may be lost (if dealing with high level detail), it will certainly give you an idea of whether or not it suits your artwork in terms of the transfer to wood.
Printing on wood is becoming more popular than ever, but is it right for you? While it is important to keep up with current trends, it should never be to the detriment of your artwork or fine art photography. So before you offer wood prints, make sure you can deliver, and do it right the first time. It will save you money, time and face. And I know all about the importance of doing it right the first time – after all, I did just rewrite this entire entry because I accidently hit the back arrow while writing my closing statement :).
Good luck with your next print project!
Noelle Hines is an account executive for FinerWorks and also works in marketing and design. She is also a customer, being a "designer" herself, and has been working in the design industry for over 10 years. Noelle has been with FinerWorks since 2009.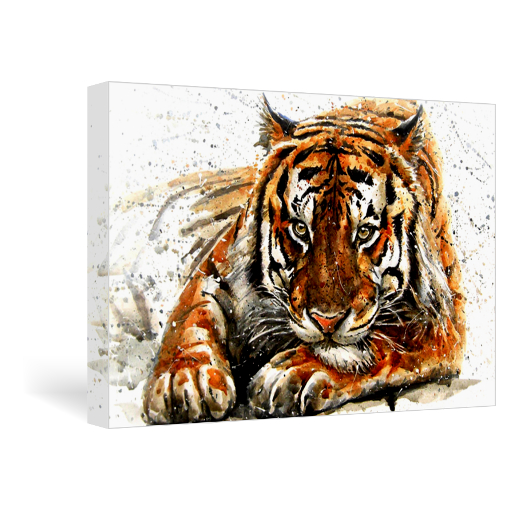 Order Giclee Printing on Canvas
Printed using some of the highest archival standards in the industry, your photos or artwork will last for decades to come.