One of the most asked questions we receive  is it better to print on gloss or matte canvas. Back when we first started printing canvas there were really only those two choices. Then we always recommended ordering on a gloss canvas for reasons of the added complication of applying a protective coating.  On matte it would have to be applied very lightly on the or else the surface would start to develop a satin or even glossy appearance.
Now keep in mind that matte may be better in some instances. Since prints  matte have very no glare we find that our customers ordering their giclee prints on matte canvas do better if the image is high-contrast and contained a wide array of color combination. Granted, gloss canvas prints do tend to make an image "pop" more, and help give the illusion of deeper, more vibrant tones even when they are more muted but that can be disrupted by glare.
All that changed as new satin coatings were introduced to the market which were specially formulated for canvas printing and our canvas supplier came up with a matte canvas which met the standards of the most discriminating gallery. The canvas provided the color and vibrancy we knew our customers would demand and the coating gave it the protection it needed.
But You Offer More than Gloss or Matte
That is now true. You may find that we also offer a Metallic canvas by Hahnemühlemetallic, the leader in giclee printing media as well as a more economical semi-gloss or satin level of canvas we call our Artisan Archival Canvas. If you really want your artwork or photography to "pop" then the Metallic canvas has a very high contrast level that make details really standout. It is not really made of metal but instead like all our canvas is a poly cotton blend  that has a pearl-like finish you find with metallic photo papers.
As for the Artisan Archival Canvas, it is now our most popular. We typically find it a favorite with interior decorators which may have us print hundreds of prints at a time or even artists and photographers who commission us to produce prints for commercial clients. This may include everything from hospitals, hotel chains and government clients. It has very little glossiness and some may even consider it more of a matte canvas. As a general rule,  consider the Artisan Archival Canvas as ideal for almost any type of imagery. But if you want to print incredible black and whites or something like HDR photography then the metallic is the way to go.
Do I Have to Print Hundreds at a Time?
Not at all. Most people ordering prints on our website one or two at a time. Sure you save a little money in your cost per print if you order in a higher quantity but as a canvas print on demand service we pride ourselves in the ability to produce smaller orders quickly and easily.
So What Should I Order?
Today that a high quality canvas is used regardless if you order any type of canvas prints from us. The original base a bright white poly-cotton blend that is archival in nature. So there is no absolute answer since it all comes down to overall preference.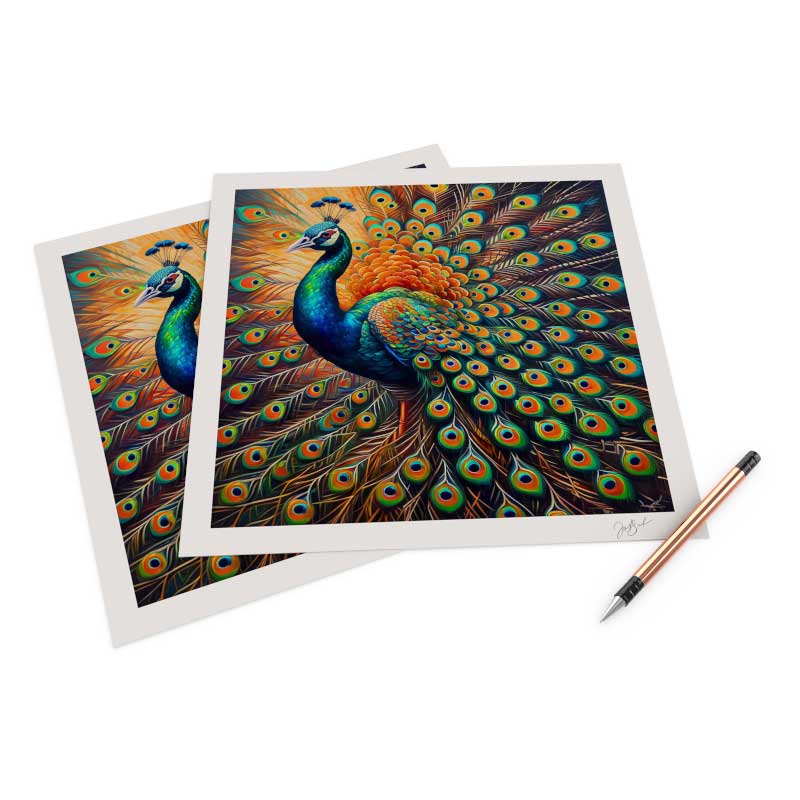 Giclee Printing at FinerWorks
One of the largest ranges of paper selections, while using the highest level of archival print technology allowing superior detail and color, you can create custom giclee prints of your artwork and photos.