Not sure if the Artisan Canvas is right for you? Many of the artists at FinerWorks love the Artisan Canvas because of its slightly semi-gloss appearance. It gives image a degree of "pop" which is a term photographer sometimes use to express how well it displays a balance of contrast and detail. But this slightly semi-gloss appearance also turns some away. If you are of the latter, I ask that you don't judge too soon. There are no plans to remove the widely popular gloss or matte canvas from our line up but we find that many of our customers that had once preferred matte have or are considering switching to the Artisan Canvas. The other day I was looking through our supplies list and noticed the frequency we were going through rolls of the Artisan Canvas. I asked our financial officer if those numbers were correct and was told that the numbers I was seeing was quite high, indicating how popular the Artisan Canvas has become. Much of it stems from usage by our sister canvas printing website but it is also partly due by the number of artists and graphic designers that use if for their orders.
So how is the Artisan Canvas different from the metallic, gloss or matte canvas? The real difference lies in the inks themselves. Yes, the appearance of the canvas surface comes to play but the durability level is quite remarkable. Not to take away from the type inks used on the other three canvases but with the Artisan Canvas we utilize a solvent ink which bonds to the surface of the canvas in a way that makes it more resistant to scratching and other types of damage. That is because these type of inks were primarily designed to be resistant to extreme weather for short term signage to high-end displays in the retail industry where the accuracy of any color photograph was of prime concern. To be clear, the only area where they are a little behind the inks used on our matte and gloss is the color gamut. For example, black and white photography will have a slight color cast similar to inkjet prints from a few years back. If you are a photographer and want the widest range of grays with your black and white photography without any color cast, stick with either the metallic (my favorite for black and whites), matte or gloss canvas.
For those that like to paint on their canvas prints, the Artisan Canvas does a great job off holding the paints without any pre-prep or coatings needing to be applied. Frequently customers of ours who order prints on canvas and then either embellish or completely paint over them, find this is one of the best canvases out there for such work. With a slightly toothier texture, the paints are able to hold quite well.
If you are producing art reproductions, you might find the more economical Artisan Canvas also to your liking but keep in mind it won't be able to achieve the color accuracy you likely get with reproducing your artwork on gloss or matte canvas. This does not mean you should not consider it, but before placing a large order and maybe order a few smaller test prints first. We do offer color profiles for this canvas now so if you want to soft proof first, please do so. Also look at your canvas print in differing light sources since certain types of light will alter the pigment colors differently than they might with another type of canvas print.
Where the Artisan Canvas really shines is in the area of larger canvas prints that are used in the commercial industry. If you are a graphic designer, consider offering printed works on the Artisan Canvas. We find it is quite popular with companies that like to do interior, décor style displays and signs. These can include retailers in the clothing industry to home builders to restaurants. Imagine your next graphic design project on a large stretched and mounted canvas. Widely popular has been printing a client's logo on a plain white background. The canvas is then hung in the client's office as a main focal point.
The Artisan Canvas has become one of our most popular canvas choices since we first introduced it a little over a year ago. If you have not tried it yet, please consider doing so before you place an order for your next large batch of canvas prints. The Artisan Canvas has is different but it also can mean some fabulous looking canvas prints at a more economical price.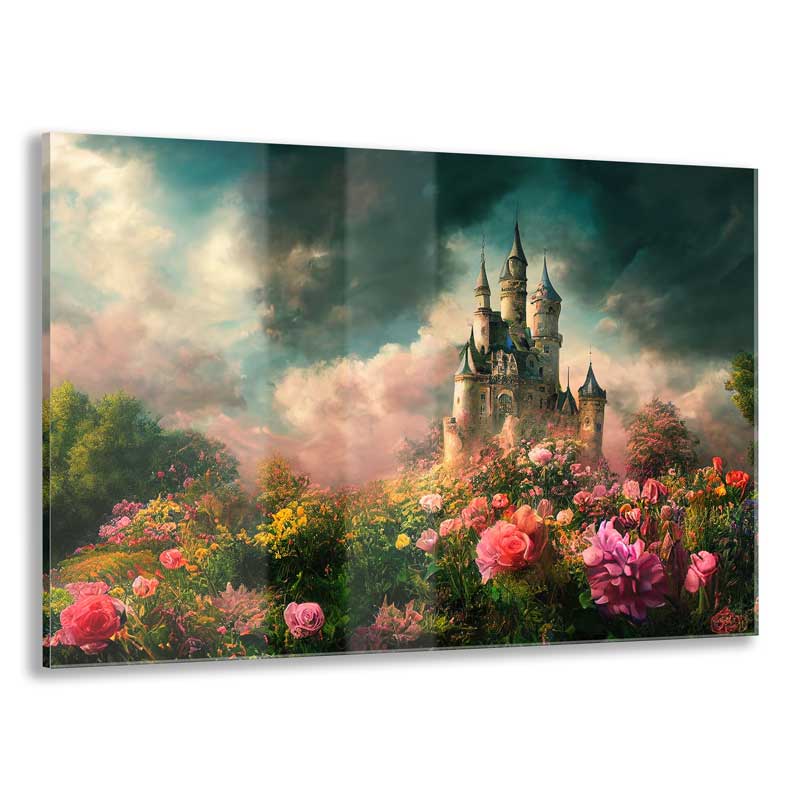 Order HD Face Mounted Acrylic Prints
Printed on high quality photo paper and face mounted to 1/4″ acrylic with polished edges. Choose between satin luster or metallic photo paper. Included is easy to install hanging hardware in the form of a French cleat.