Is color correction right for your image files? When placing your order with POST, our print online setup tool, you have the option to select this service to improve the output of the colors in a print from an image file.
It is a two phase process in which a printer technician applies a color corrective algorithm. Afterwards, they make additional manual adjustments. The first part is done with what you might come across with some of the robust tools that Adobe Photoshop or Lightroom offers.
After going through the first phase, further manual adjustments are made to the image by the technician to adjust tones and contrast levels as needed. If the first phase of auto adjustments appears to harm the tones, the adjustments may be undone.
Many image editing software programs have an auto-color or other auto-correct option that is similar to what we do at the first level. People will frequently use these software tools and think that the image is optimal. But simply relying on an automated method may not be the right approach which is why we have that second, manual adjustment phase. I know many photographers who feel that auto correcting an image is too global of an action meaning that it does not take into context the subject matter or intent of how the image is to be perceived. As an example, an auto toned image that is intended to be dark may be made too bright.  This is where manual adjustments are needed.
After the first level of adjustments are made, the image must be further evaluated. Some adjustments that might make sense for some areas of an image might not be suitable for other areas. For instance, let's assume you had a portrait that lacked contrast. The initial correction might correctly give it the contrast needed but might also make the shadows too dark causing you to loose details that you might otherwise want. This may make it might be necessary to perform additional isolated adjustments to those shadowed areas.
Any printer that makes prints are not able to completely cover the same large full range of tones a digital file has or that can be displayed on a computer. The advantage of having a printer technician perform the color correction right before printing is they will be familiar with how the printer will output after the adjustments are made and be able to compensate before the print is made.
In most cases in which artwork or photographs are color correction, the recipient of the print is happy with the results. But color correcting an image is not always perfect. With photography-based imagery the overall process for the technician tends to be more intuitive. Knowing if that landscape or portrait is overexposed or too dark is normally not too difficult to ascertain however with reproductions of artwork it becomes more challenging. There is no easy to know if the image file is accurate or not. If a painting with a sky has too much yellow in the file or if that was the artist's intent can be a bit of a guessing game. Plus there is the potential that just a slight change in more obvious problems with tones in one part of an image might slightly alter other parts of an image that did not need much, if any correction.
Which of the image's above looks best (click to enlarge)? Most people shown this think the last one looks best but the recipient of the print actually preferred the unaltered one in the long run.
So, this brings us back to the question if color correction is right for you. If you are looking for the most consistency in your prints, it might be a good idea to do this yourself skip this option with us. If you are NOT confident if your file is optimal, color correction might be a good idea. Where we recommend it the most is with a large number of copies being ordered. Prior to placing the larger order consider testing your print with and without color correction. See if the color corrected file outputted a better print.
Understand that color correcting an image is only limited to the tones of the image as the phrase suggests. It will not be able to improve the resolution and clarity of a file. Nor will it be able to remove subject matter within the image file. It's purpose is purely to concentrate on getting the best output in tones possible.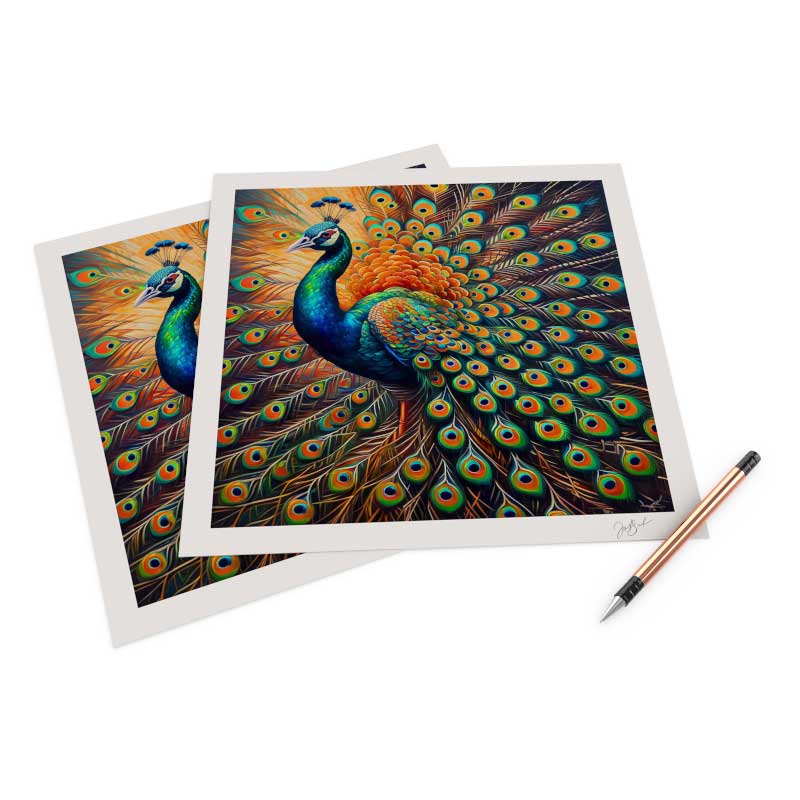 Giclee Printing at FinerWorks
One of the largest ranges of paper selections, while using the highest level of archival print technology allowing superior detail and color, you can create custom giclee prints of your artwork and photos.