We offer three papers that share a striking similarity, with only subtle differences that are not easily discernible. These papers, in order of popularity, are Hahnemühle Photo Rag, Moab Entrada Rag, and Sunset Cotton Etching. Unless clearly labeled, it can be challenging to distinguish between them. However, despite their visual similarities, these papers each possess unique qualities that set them apart.
For the purpose of fine art and photography printing, all three papers produce stunning, intricate imagery that truly showcases the evolution of giclee printing. While they all yield fantastic prints, it is important to note that they are distinct from one another.
When customers express their intention to order test prints on different papers, we always remind them to indicate which paper the image is printed on. This can be achieved by adding text in the corner if comparing the same picture on different papers, or by using different images for each paper.
Why Do We Offer Papers with Similar Characteristics?
Our aim is to provide papers with distinct characteristics, but in the case of Hahnemühle Photo Rag, Moab Entrada Rag, and Sunset Cotton Etching, we deliberately chose not to. These three papers have consistently been in high demand, with numerous customers specifically requesting them.
These papers are difficult to distinguish because they share a similar appearance, with only minor variations in their white point. Even our highly trained printer technicians must handle and assign them to specific printers carefully to avoid mixing them up, as they all possess a similar weight and smooth texture. However, despite their similarities, customers hold contrasting opinions on which paper is the best. To highlight their subtle differences, we provide detailed information below, accompanied by photos that exemplify these nuances. It is highly recommended to try all of them, especially if you have not done so before. Certain images, particularly those with specific tones, may produce better results on one paper compared to the others.
Hahnemühle Photo Rag
Photo Rag® stands as the flagship paper of Hahnemühle, renowned and preferred by fine art photographers and artists seeking to produce exquisite, high-quality fine art prints. This versatile paper boasts a fine and smooth surface, offering a remarkable tactile experience. Its exceptional characteristics make it an ideal choice for printing both black and white as well as color photographs, along with art reproductions that demand impressive depth and detail.
Crafted from 100% cotton, Photo Rag® presents a pristine white appearance, accompanied by a surface texture that exudes elegance. This paper adheres to archival standards, ensuring the longevity of printed works. The addition of a premium matte coating further enhances its appeal, enabling Photo Rag® to meet the most stringent industry criteria in terms of density, color gamut, color graduation, and image sharpness. Despite these technical achievements, Photo Rag® successfully retains the unique touch and feel characteristic of genuine art paper.
Entrada Rag Natural
Moab's acclaimed 100% cotton smooth fine art paper is the perfect medium to transform your artistic vision into stunning prints, offering exceptional ink handling and sharpness. Serving as a replacement for Epson Ultrasmooth Fine Art Paper, this paper exhibits a striking resemblance while boasting a slightly enhanced thickness for added durability.
Entrada, Moab's archival paper, is both acid- and lignin-free, ensuring the preservation of your prints over time. It boasts an expanded color gamut, capturing a wide range of hues with natural contrast, while accommodating high ink loads for impeccable reproduction. Similar to its predecessor, Epson's Ultrasmooth Fine Art Paper, Entrada is also free from Optical Brightener Agents (OBA), further enhancing the archival quality of your prints.
Sunset Cotton Etching
For individuals seeking a traditional fine art paper, our offering presents a low-level textured surface reminiscent of the papers utilized in classical intaglio printmaking on etching presses. This unique surface imparts a touch of nostalgia and authenticity to your prints.
Enhancing the artistic experience, our paper features a special matte coating that not only supports intricate detail but also facilitates the depiction of rich blacks and exceptional color reproduction. Crafted from a blend of cotton and wood pulp, this acid-free base paper guarantees longevity and preservation of your artwork.
With our fine art paper, artists and photographers can revel in the best of both worlds: the remarkable detail and wide color gamut associated with modern printmaking techniques, all while preserving the timeless allure of old-world charm.
In conclusion, our range of fine art papers caters to the diverse needs of photographers and artists, delivering exceptional print quality and preserving the integrity of their work. Whether it's the versatile Hahnemühle Photo Rag, the ink-handling excellence of Moab Entrada Rag, or the classic appeal of Sunset Cotton Etching, each paper offers its own unique features and benefits. By exploring the subtleties and nuances of these papers, artists and photographers can elevate their creative output and achieve the desired artistic vision. We encourage you to experience the remarkable quality and versatility of our fine art papers firsthand, as they are the perfect canvas for your artistic expression.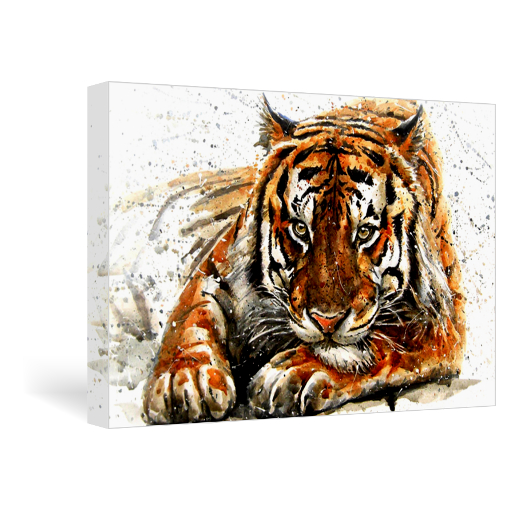 Order Giclee Printing on Canvas
Printed using some of the highest archival standards in the industry, your photos or artwork will last for decades to come.