We have 4 papers that all appear very similar, some with very minor differences that are not visibly noticeable. In order of popularity these are Hahnemühle Photo Rag, Moab Entrada Rag, Sunset Cotton Etching, and the Strathmore Hot Press Smooth. Unless the papers are clearly labeled you may not be able to tell the difference. For finer art and photography printing these papers all produce stunning detailed imagery which truly show off what giclee printing has evolved into. But while all these papers produce fantastic looking prints, they are different.
When customers tell us, they plan to order test prints of an image on different papers we try to remind them to make sure they indicate somewhere which paper an image is printed on. Either as some text in the corner if comparing how the same picture looks on a different paper or by using a different image on different paper.
Why do Your Offer Very Similar Papers
We try to offer papers with a lot of distinguish in their characteristics but with the Hahnemühle Photo Rag, Moab Entrada Rag, Sunset Cotton Etching, and the Strathmore we chose not to. The first three have been very high in demand and were the result of many customers requesting those particular papers. The latter Strathmore is a name well known in the fine art community for their papers in general and we were requested by them to be one of the first to try it out.
They are hard to distinguish because they all have a similar look with very minor differences in their white point. Even our trained printer technicians have to keep them separate and assigned to specific printers so they don't get mixed up since they all feel very much the same in weight and smoothness of their texture. But even though they are the same, many customers are very polarized in their opinion on which is the best paper. Below we try to show some of the details which make then different but keep in mind these are very minor when it comes to their appearance. You can see in the accompanying photos what I mean. We recommend trying all of them in case you have not. In some cases we find some images with certain tones printer better on one over the other.
Hahnemühle Photo Rag
Photo Rag® is Hahnemühle's flagship paper and the most popular paper chosen by fine art photographers and artists to create high quality fine art prints. The fine, smooth surface and feel of Photo Rag® make this paper very versatile and it is ideal for printing both black and whites, color photographs and art reproductions with impressive pictorial depth and detail. Photo Rag® is a white, 100% cotton paper with a smooth surface texture – guarantees archival standards. With its premium matte coating Photo Rag® meets the highest industry standards regarding density, color gamut, color graduation and image sharpness while preserving the special touch and feel of genuine art paper.
Entrada Rag Natural
Moab's award-winning 100% cotton smooth fine art paper helps bring your vision to print through superb ink handling and sharpness. Replacing the Epson Ultrasmooth Fine Art Paper, this paper will appear very similar but be slightly more robust in thickness. Entrada is an archival acid- and lignin-free paper with an expanded color gamut, natural contrast and high ink load. Like it's predecessor Epson's Ultrasmooth Fine Art Paper this too is OBA (Optical Brightener Agents) free making your prints even more archival.
Sunset Cotton Etching
For those looking for a more traditional fine art paper, the low level textured surface resembles the papers used on the etching presses seen in classical intaglio printmaking. The special matte coating supports detail, rich blacks, and exceptional color reproduction, all on an acid free base paper made from a cotton wood pulp blend. Finally, artists and photographers can get the rich detail and wide color gamut they expect with modern print making yet still have a paper with old world appeal.
Strathmore Hot Press Smooth
The Strathmore is meticulously crafted and carefully engineered via wind power to bring legendary Strathmore to the latest giclee printing technology for photography and fine art reproduction. This eco-friendly, OBA-free fine art paper is 100% pure cotton meeting some of the highest archival standards.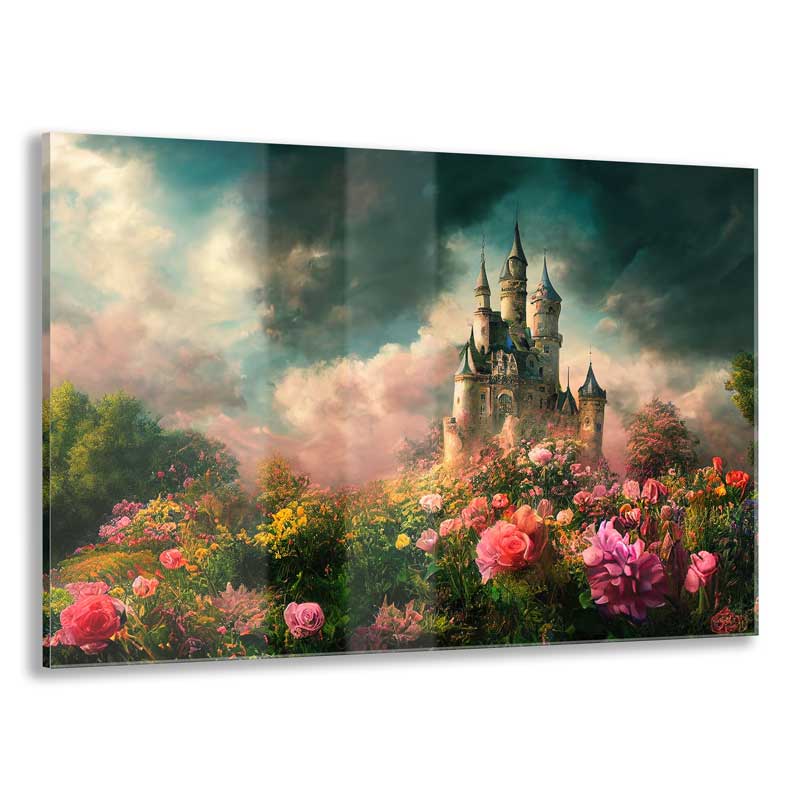 Order HD Face Mounted Acrylic Prints
Printed on high quality photo paper and face mounted to 1/4″ acrylic with polished edges. Choose between satin luster or metallic photo paper. Included is easy to install hanging hardware in the form of a French cleat.