Years ago, when I got into this business, I did so partially because I was enamored with the idea of making big prints. After several years this came into fruition as I started a small garage based business that eventually grew into a full-service color lab with its own manufacturing facility and several partner centers in the Southeast and Southwest. As we continue to expand both our products and work on expanding, one area we are intentionally getting smaller at is in our fine art giclee paper printing. Not by scaling back or but I mean the ability to offer smaller print sizes.
Up until recently the smallest size you could make your fine art giclee prints at FinerWorks was 8×8. We set that as the minimum size because ultimately the net cost to get a 5×7 print into a customer's hands once you add up everything from setup, material, labor and shipping was not much different than it would be for an 8×8 and we did not think people wanted to pay $6 for a 5×7 on one of the fine art papers even if they were going to turn around and sell it for $25. We just did not realize there was a need we were not filling even if the price point was higher than we would like.
So Why Make Small Fine Art Paper Prints (Giclee)?
For a while now we have been getting requests and orders for smaller print sizes than 8×8. This was enough for us to know that we needed to make this easier for people. Once we started offering custom framing and matting at the same time, these numbers increased, especially with those interested in a big while mat but a small print. Or they simply want a nice small framed print they can give as a gift. So now there are three ways you can order a small print on fine art paper. Below are a couple examples: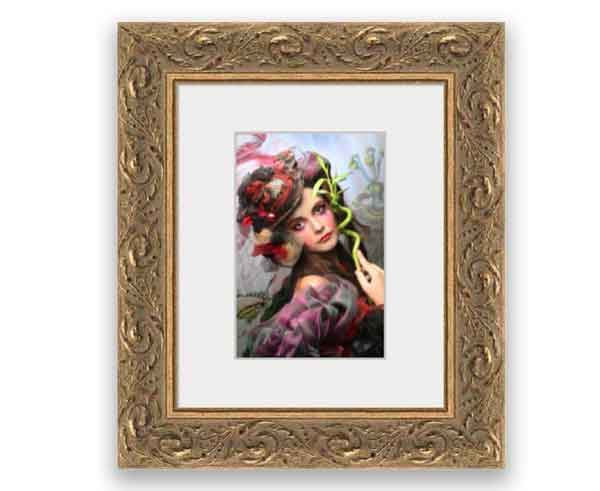 Small 4×6 Print in small elaborate frame that could be placed on any end table, shelf or desktop.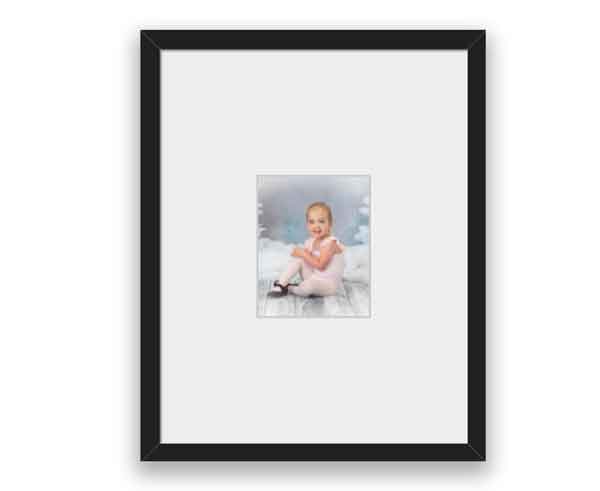 Small 5×5 print in wide matting and basic frame for a minimalist look.
3 Ways to Order Small Prints on Fine Art Papers
There are actually three ways you can go when ordering small prints.
1. Gang Up Images – The Most Economical Way
Gang up images in a single file and order prints of the image with the composite of images. This is the method I would likely continue to use and one that most people take advantage of. Rather than order a print of a single image, order a print of multiple images.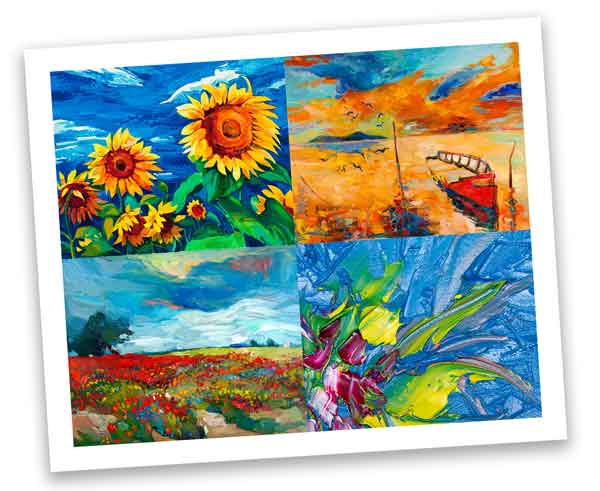 Four 5×4 images printed together as an 10×8 single print.
Downside is the need to be able to work with a program like Photoshop or other image editing program that allows you to precisely place multiple images side by side into a single file. The other downside is you would need to cut them out yourself which can be time consuming.
2. Embed a Small Image in a Large Area
This was perhaps the easiest up until now. You simply setup an image that is smaller than the 8×8 in minimum size and place it within a 8×8 area then save your file.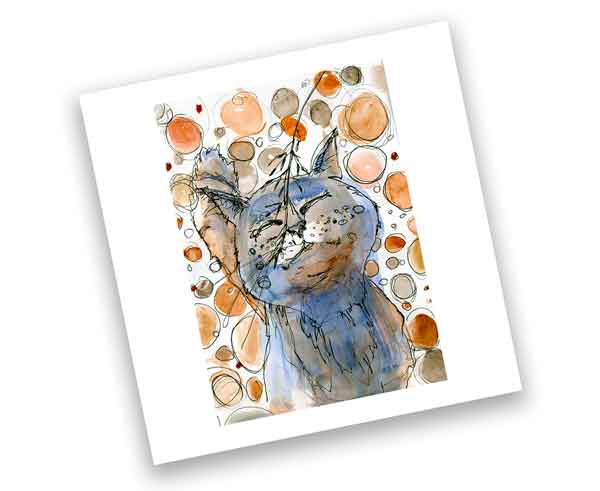 5×7 image print on 8×8 print
The downside is primarily the cost, the need to cut out the print afterwards if you don't want that extra white margin space. Also like the more economical option, you do have to use a program like Photoshop or other image editing program that allows you to do the layout work.
3. Just Order a Smaller Size
This is the newest option. Now you can simply select any whole inch size as low as 4×4 under the custom size option for any of the fine art paper prints.
As explained above the downsize is the cost is the same as if the print were an 8×8 but at least you won't need to do any Photoshop or other digital image setup if you choose not to or are not very adept at it.
Small Prints Go a Long Way with Matting and/or a Frame
Part of the justification of writing this post was not only to show you how to order small prints but to let those artists and photographers wonder if it even makes sense to order smaller prints. As I said earlier with the addition of framing to our line of options you can order, ordering smaller prints might make more sense since you are not just giving people a small print but turning that small print into a work of art.