I remember back in the mid to late 90s being exposed to the photographic quality inkjet prints were producing around then. A co-worker of mine who photographed little league sports photography on the side and sold the prints he made to the parents. He had invested in a HP printer which produced remarkable 8×10 photo prints for that time. When he showed me the print quality I was enamored and decided I wanted to get my hands on a good quality inkjet printer so that I could make prints of my digital artwork.
Back then it was all about the ink droplet resolution and how discernable those droplets were. Granted since then, inkjet printing has come along way, but I recall seeing samples at the computer store of printers capability and trying to see how tight that resolution was.
I am still fascinated by this, so I decided to have some fun the other day with an inexpensive digital microscope we can use to inspect results when we check and calibrate the print head alignment for some of our large format printers.  Below are some examples which were captured at roughly 800x in magnification.
As you can see with most of the examples, ink is not always laid our in a perfect grid like pattern. This means when you print at 300 dots per inch (DPI) or higher, the ink droplets will be dispersed in no discernable pattern you can see under magnification. As I have said before, DPI versus pixels per inch (PPI) is not a one-to-one correlation. In other words the pattern of pixels in a digital file will always be in a even grid pattern but the actual ink droplets vary since they are applied via a series of passes by the inkjet nozzles. This leaves what looks like uneven pattern. But the end results when seen with the overall print naked eye is an impressive rendition of the digital image in print.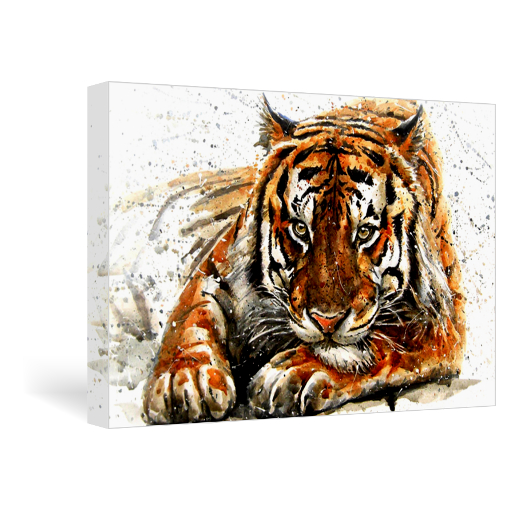 Order Giclee Printing on Canvas
Printed using some of the highest archival standards in the industry, your photos or artwork will last for decades to come.