Black wrought iron trivets, sometimes called pot holders are the perfect custom decor piece for any kitchen to display your artwork or photography. We offer a variety of shapes and sizes.
A trivet allows you set hot dishes, pans, and pots on the counter top or table. These trivets are made of wrought iron and have a ceramic tile placed in the center. The ceramic tile is sublimated with your artwork or photograph. It is not only practical but provides an personalized custom art piece.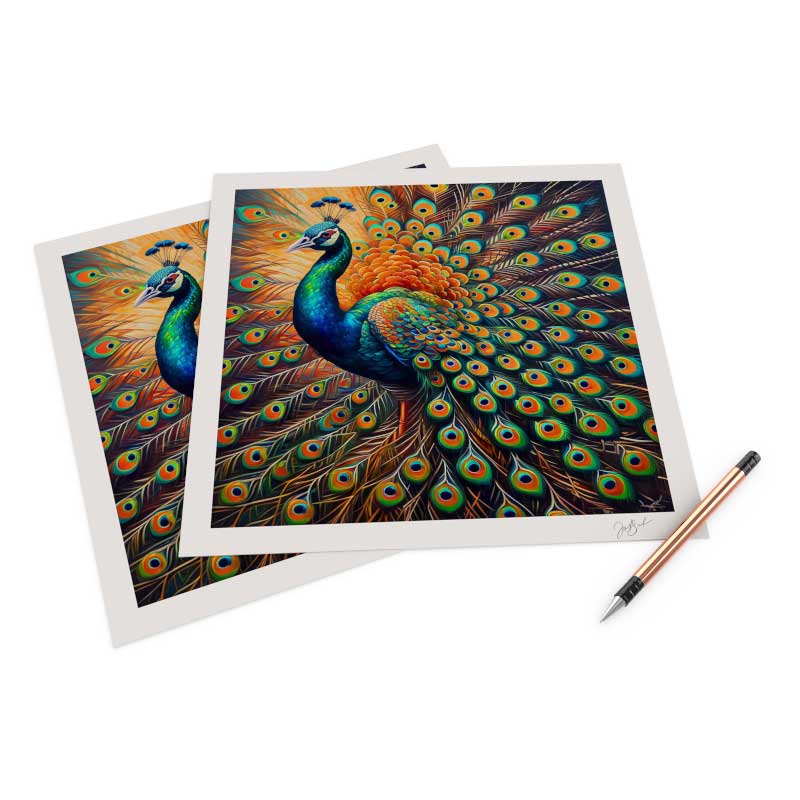 Giclee Printing at FinerWorks
One of the largest ranges of paper selections, while using the highest level of archival print technology allowing superior detail and color, you can create custom giclee prints of your artwork and photos.