Over the years we have learned that some of our users prefer a bright white surface for their fine art paper choices. This is one of the reasons our Watercolor Bright White and Archival Matte Paper are both very popular. But now, we have another choice! I am excited to announce the introduction of a brand-new paper we are referring to as the Premium Giclee Bright White.
In many cases, a bright white surface allows for what we refer to as an expanded color gamut which means a larger number of colors can be printed. Of course, there are other factors which play into this such as the absorption of the inks by the paper, whether inks tend to lie more on the surface of the media and of course the inks and printer being used. But in general, brighter white fine art papers printed as giclee prints with the level of printers we use, usually means a more accurate print can be achieved.
As part of an initiative to help artists and photographers become successful in their endeavor, we have connected with Breathing Color who themselves are involved in a similar initiative called The Artist's Corner.
For those of you that are not familiar with Breathing Color, they have an incredible line of fine art papers and canvas which we have used and provided to our own customers in the form of fabulous looking prints. As part of this initiative, we believe that it is time of bring some of those papers to light here at FinerWorks and not just limit them to custom high-volume runs. The first are highlighting is the Breathing Color 600MT. This beautiful paper from a weight and texture standpoint is almost exactly like our house brand Premium Giclee which has been very popular over the years. Those who are familiar with it know it for its more coarse and prominent texture which stand out but does not detract. People love the texture, but some would opt for a different paper because it was too "natural" or not bright enough.
Well, those concerns should be alleviated with the almost identical Breathing Color 600MT which we will be referring to as Premium Giclee – Bright White. Everything about it feels identical except for its bright white appearance, like our Watercolor Bright White.
If you have been a fan of the Premium Giclee – Standard, but wish it had a brighter white point, now is a great time to try fantastic new paper. Try both the Premium Giclee Regular and the Premium Giclee Bright White and compare.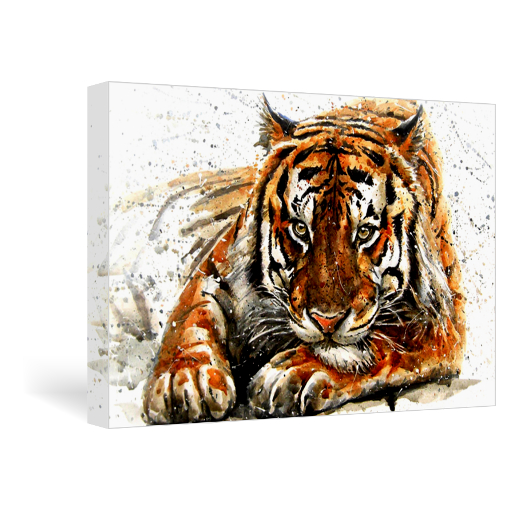 Order Giclee Printing on Canvas
Printed using some of the highest archival standards in the industry, your photos or artwork will last for decades to come.