Looking for a paper for your photo prints that will make them stand out in a unique way? Hahnemühle Photo Rag® Metallic is one of these papers that  photographers will love. Photographers are not the only ones. TIPA, the Technical Image Press Association just awarded this paper as one of the best in 2019.
Founded in 1991, TIPA, consists of a 30-member panel who are publishers in the photo and imaging field. These cover topics ranging from consumer, professional, B2B and of course fine art and photography.
What TIPA Said
For printmakers who want an extra "glow" on select images, this 100% cotton, 340 gsm, natural white paper offers a high-gloss metallic finish. The paper features a special silvery shimmering surface effect for bold colours, a deep black and fine delineation of colour and tone. It is a prime choice for images with metallic elements, reflections, ice and snow or architecture. It is also a unique choice for black and white images with high contrast tones. Photo Rag® Metallic has no optical brighteners, is acid and lignin free and is ISO9706 compliant/museum quality for high age resistance.
You can view the actual quote on the TIPA website here.
It's Not Just for Photography
Artists doing fine art reproductions have also gravitated to this paper when seeking a high quality glossy paper to give their images a certain pop not usually associated with a fine art paper.
Features of Hahnemühle Photo Rag® Metallic
340 gsm, 100% cotton

Natural white, without optical brighteners

 Sophisticated surface texture

 High-gloss premium inkjet coating for outstanding printing results with a unique, silvery-shimmering metallic effect

 Acid- and lignin-free

 ISO 9706 compliant / museum quality for a high age resistance
Printed on the Canon Pro-4000
Currently we at FinerWorks print on this paper with one of the best printer available in the industry. Outputted on the Canon Pro-4000, Canon's latest in the line of advanced professional printing devices, we are able to deliver stunning prints on the Hahnemühle Photo Rag® Metallic in custom sizes up to 40×60.   Prints on the Hahnemühle Photo Rag® Metallic are also given a gloss optimizer coating during the printing process which eliminates gloss differential.
FinerWorks is Certified by Hahnemühle
As a fine art and photo printing service attracting thousands of new artists and photographers with our services every year it is important to get it right when it comes to getting the best print possible. For that reason, FinerWorks engaged in the rigorous process to become certified by Hahnemühle. As a result, we were able to become the first Hahnemühle certified company based in Texas. This means we were able to demonstrate in person to their representative and acute understanding of color management required to get the best and most accurate prints possible.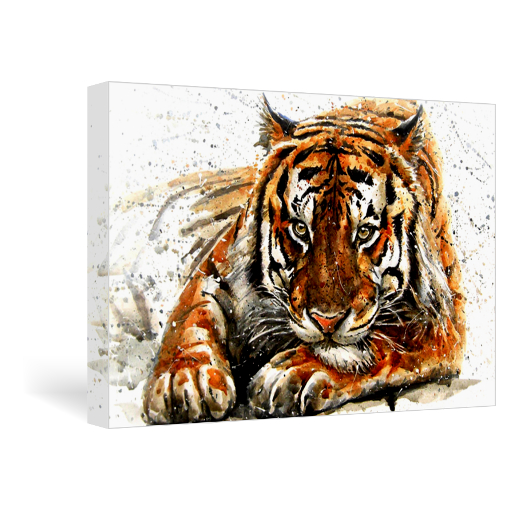 Order Giclee Printing on Canvas
Printed using some of the highest archival standards in the industry, your photos or artwork will last for decades to come.