An artist asked, "What kind of paper should I choose? I am just getting into printing and don't know what type of paper to select. Can you help me?" Of all the questions we get, I have to put this at the top. As a giclee printing company, FinerWorks has carefully researched what people like and what people expect in a paper. As you can imagine, this has resulted in us offering quite the array of fine art papers, all designed to provide exceptional image quality for both the artist having reproductions made and for photographers requiring something special for their client or next competition.
Choosing a paper type which best reflects your image is really how you should approach this question. Determining which is the most appropriate for that image should be based on your own preferences, how well an image looks on the particular media you choose, and your customers preferences if known. We don't like to tell you which paper you should choose because many times you will better judge since it is your artwork or photography. Your might not know right away but once your try or see the different papers we offer you will be more comfortable in making a decision.
Your own preference is likely where you will want to start. It's hard to know without actually seeing and feeling the paper and how your images look printed on it. The best remedy is to order the same print on several different types . If that is not something you want to do, consider at least ordering one of our sample kits so you can see how the different media types compare. Make sure you examine the paper under different lighting conditions. Do the same when you decide to do some tests with your own image. This should at minimum include incandescent light bulbs, fluorescent and of course natural sunlight. Don't be surprised if it you see minor variations in a color under the different lights since the ink may not reflect the light the same way. You may find your print looks better in direct sunlight on one type of paper than another. If you are going to display the print somewhere in your home or office look at how the print looks in those particular lighting conditions as well.
What about the image itself? How should that affect your decision? Each paper will have their own distinct set of strengths and weaknesses. Some papers are brighter than others which might give a sense of brighter whites or cooler tones. If you have a picture with a bunch of white billowy clouds you may prefer a brighter white paper to bring out those tones. If you have an image with deep blacks you might be better served with something like a satin or glossy surface since they tend to give more contrast to your image giving you the most depth. Consider black and white images like drawings or photographs. You might find the image in print appears warmer toned than expected when choosing a paper which is less bright. Only you will know by trying out those papers with an image.
If your prints are something you sell you will also want to be concerned with what your customers prefer and maybe even what sells. There was an old photographer who made it a habit to participate in local shows on a regular basis. He found certain styles of prints on a particular paper he ordered from us tended to sell best for him. Sure he could have produced them on a standard photo stock like our Kodak papers but some of his customers seemed to note the actual paper the print was on which elevated their perception of his work's quality, especially the black and white work he had done when he was a young man. In his opinion the plain old Kodak papers, while nice, did not take anything away from his fine art photography but he felt the particular paper we produce his prints on enhanced things therefore improving his sales.
There are some additional factors you can look at to help you make your decision. What about the quality of the image file itself. Will the texture of the paper help hide or bring out details you want visible. An artist who had sold most of her originals discovered there was a demand for her work as prints. She had photographed some these titles with a digital camera so she could display them on her website. Of course those shots were too small to print but fortunately she still had the originally shot photos on her camera's card. Back then your average consumer digital camera was only a few megapixels so here photos were not really good for printing anything much larger than an 8×10. That and the combination of not very good photography resulted in slightly out of focus shots which were more discernible when printed large. This limited her ability to really produce anything at a substantial size so she decided to limit her prints to well textured surface like the premium giclee or canvas. The good news is she is a successful seller of her prints at various venues both offline and online. Her web sales and her feedback at sites like Etsy for some of these prints has been very positive which means her prints are well received by buyers even though the resolution is a bit low. Evidently the textured surface has helped hide some of the deficiencies while a smoother surface might have allowed them to stand out more.
Thickness levels of a paper can be important to a photographer or artist. Since most of what we print are giclee prints and many of these prints are being redistributed by the artist the quality and perceived value of the print is of utmost importance. Our satin luster paper is a classic example. It was originally engineered for the photographer. It's surface is similar to that seen with most e-surface papers like Kodak's Endura Lustre or Fuji Crystal Archive which are favored for weddings and portraits. One area which elevates our satin luster over the Kodak and Fuji is it's heavier weight making it a more thicker paper. There are a number of portrait studios that use FinerWorks when they up-sell their prints. They can easily produce up to 8x10s in quickly on their own in-house lab on the Kodak Endura but when they want to provide their customer a "premium" print they will order it on the FinerWorks satin luster. The sales people have indicated just the thickness of the paper over their standard stock gives the customers the perception of a superior print.
Lastly let me mention not to allow preconceived notions on papers be the only thing affecting your decision. See and feel how your images look on them. Experiment with different paper types even it they are smaller than you plan on finally printing. Order our sample kit which allows you to actually feel the papers and see what images look printed on them. And if you think none of those papers work for you, let us know. We are always open to suggestions for new paper types which we think both artists and photographers will love.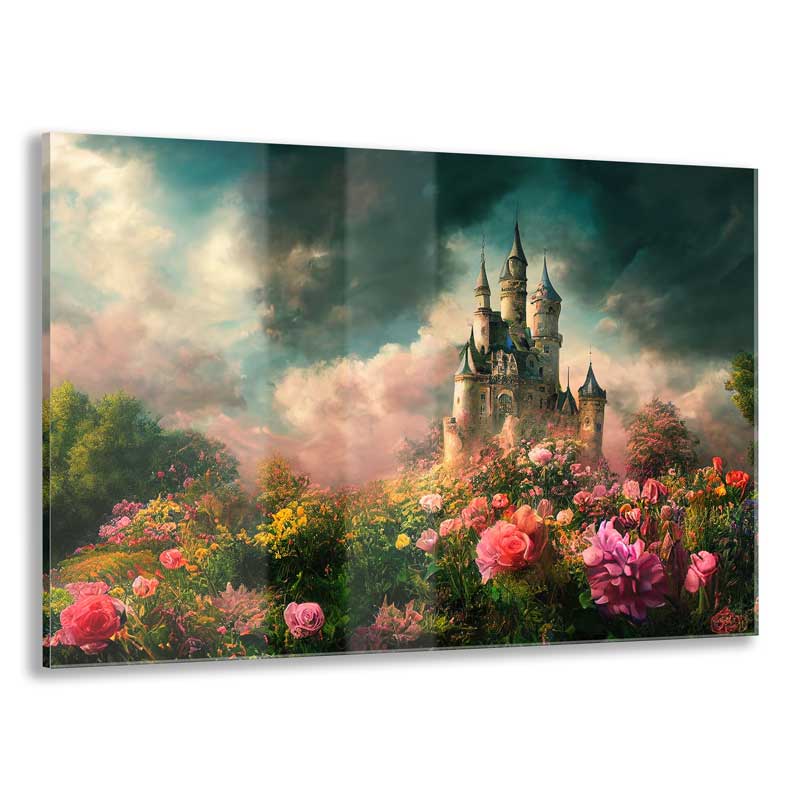 Order HD Face Mounted Acrylic Prints
Printed on high quality photo paper and face mounted to 1/4″ acrylic with polished edges. Choose between satin luster or metallic photo paper. Included is easy to install hanging hardware in the form of a French cleat.