Recently I was reminded of an important item to be aware of when caring for your print. That is canvas stretches and has a certain amount of elasticity. We used to offer canvas repair and remounting services. People used to bring in original paintings as well as canvas prints they had made elsewhere and one of the biggest problems was the canvas loosing it's tension over time or having something press us against it causing dents and impressions.
The other day a local photographer came into our printing studio with a 30×20 mounted canvas print which I think he was going to be displaying for an upcoming art show in Boerne, Texas. If you are not familiar with Boerne (pronounced Bernie), Texas it is a small town about 20 minutes northwest of San Antonio which is known for its handful of galleries and shopping for Texas style goods, arts and crafts. The print had some indentions where it has pushed up against the mounting frame. He things that the canvas must have had something resting on it over some period of time causing an impression from the mounting frame. It was an easy thing to repair without the need for any special tools or even the need to remount the print. Afterwards I thought it would be a good idea to write something about this.
Even if your print does not have any indentions from something pressing up against it, over time your canvas will become less tight and seem looser on the mounting frame. As long as the print is maintained in an upright position it should be okay and not be noticable. This is perfectly normal and fortunately since we use a poly-cotton blend the canvas will not become as loose as it would otherwise if we were using an all cotton canvas. As an evangelist for printing photos and artwork on canvas I am embarrassed to say that some of my competitors still choose to use an all cotton canvas to print on so the problem of the canvas becoming less tight is going to be a bigger issue over time in those cases. Fortunately with either a poly-cotton or 100% cotton canvas there is an easy fix. When I first experienced this years ago when I began creating canvas prints I read a number of different techniques which master framers used. The one which seemed to be widely favored was to simply fill a spray bottle with water and spray the back the canvas a liberal amount of water then let dry. You do not want to spray it so the water is dripping or running but enough to make sure the back of the canvas has a good coat of moisture on the back. Some framers will use a wet sponge or wash cloth. I have tried this and it seems to work just as well.
Spraying the back of the canvas with water will tighten up the canvas and may also remove the potential for shadowing from the mounting frame. Shadowing is the term used to describe where the stretcher bars can cause slight indentions in the print, usually due the canvas hitting up against the mounting frame from behind as described in the above scenario. Many art supply stores also carry canvas tension solution which seems to work when I have tested it but I think plain water works just as well.
At our printing studio we have use this technique regularly in situations in which perhaps the final few feet of a roll of canvas was used. Sometimes on those last few feet you have a slight indentation or crease going the width of the canvas where it wraps over the end of the canvas on the roll. Spraying the mounted canvas will remove that indentation just as well as if you took a hot iron (which I don't recommend doing) to the canvas.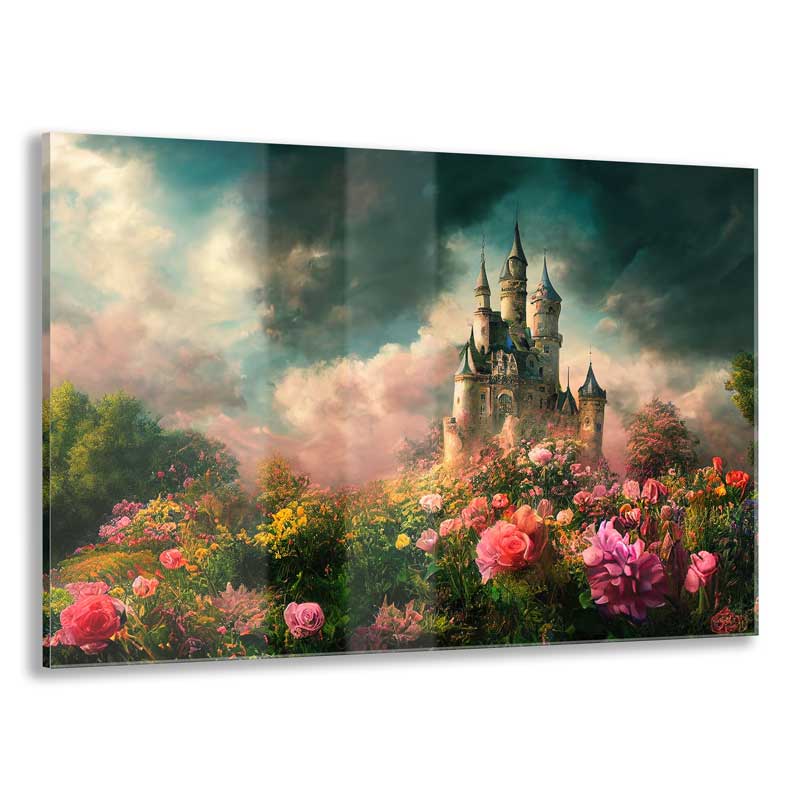 Order HD Face Mounted Acrylic Prints
Printed on high quality photo paper and face mounted to 1/4″ acrylic with polished edges. Choose between satin luster or metallic photo paper. Included is easy to install hanging hardware in the form of a French cleat.