We are moving again. Technically we are only going to be expanding our production center by moving to a larger area within the same business complex. This will be approximately twice the size of our current location. I won't say this was unexpected but perhaps just not anticipated to be so soon. We moved almost a year ago to our existing production center due to the necessity of more space. This has allowed us to offer more product options and make the production process more efficient. But last December, which is traditionally our busiest month, we had doubts if that was going to be suitable even with the addition of new employees last year within our production department.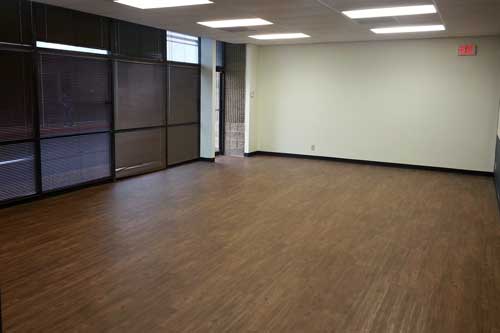 Front lobby area to be setup to accommodate customers visiting in person to order or pickup.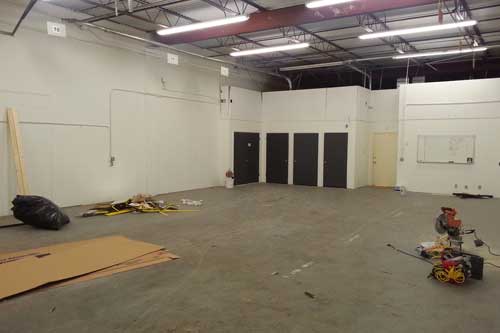 Primary production area still under construction.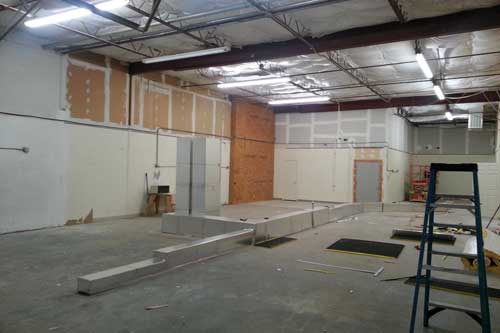 Secondary production and shipping area still under construction.
So, starting around the end of this month, we will be expanding again. Our goal is to use this space to better streamline our production line so it can accommodate larger and a higher number of orders. In addition to the larger production area we will also have a decent size lobby for visiting customers to come in and use a workstation to place an order in person, discuss their image files with our customer service people or merely to talk about aspects of our website over a cup of coffee. What I am most excited about is it will allow us to begin adding 64 inch wide printers versus the 44 inch wide printers we currently use. To top it off, we are looking at bringing in a new type of canvas mounting system which should speed up canvas production considerably while providing a consistent wrap each time regardless of the print's size.
In our production center we have a half dozen or so different production stations, some being dependent upon each other. For instance, our canvas stretching station is dependent on our carpentry station where we manufacture the wooden stretcher frames. But unmounted paper prints could be processed in a different location since those prints are not dependent upon any of the canvas print production tools and equipment. Because of the close proximity of our new space, this will allow us to move aspects of the production process in phases without any downtime or loss is existing production speed.
The new address will be 10930 Wye St, Suite 103, San Antonio, TX 78217. If you are a customer within the San Antonio area and have been to our existing location, it is the building next-door so will be hard to miss.
Order HD Chromaluxe® Metal Prints
Print your artwork or photography as custom-size metal prints. Using the dye-sublimation process, your image is fused to the surface of rigid aluminum panels. These provide a modern look when decorating your home or office. Choose from multiple metal surface options. Order it framed, with a float wall mounting or even with a tabletop easel back.