One of the most frequent questions I hear from artists and photographers is "how much" they should charge for their prints.  The short answer of course is "it depends". There is plenty of online advice on how to decide this, including on our own blog. What is not asked as much is how can I raise prices without harming my sales.
Raising your prices can have an impact on your art-based business and it can be either negative or positive. While most artists would love to raise their prices for their services, their prints, or originals, contemplating how this will impact sales is can leave people squirming with indecision. This is rooted in the concern of will it turn away, both new and loyal repeat buyers.  But there may be a way that you can raise prices without turning off buyers. This is thanks to the cost of shipping.
You may say, wait a minute. Shipping rates just keep getting higher which can can hurt how much I make on my prints. The fact is  shipping rates  go up so unless you are consistently charging what it cost you will see your profits get smaller. But raising shipping rates might not be the right move.  Instead, there is a work around you can explore.
First, understand some people will be turned off if they had to pay what it cost you to package and ship your prints. With all the big retail companies offering free or incredibly low shipping rates, people are being conditioned to expect shipping to be less inexpensive, not more. Most people, until they must ship something themselves have no idea of the costs. So, if your buyers are quoted shipping based upon what it might you, some will think they are being taken advantage of. One way to prevent this is to offer a shipping rate that is lower while raising your prices to compensate. I find people are more accepting of the fact that prices might increase if you they feel they are getting something back in return.
Let's look at a simple example. One artist told us how she handles this. Martha has been using FinerWorks for several years to print her 8x10s prints on fine art papers. In most cases she chooses to package, and ship her orders herself rather than have them drop shipped. This is so she could take advantage of our volume discounts on fine art paper prints as well as include a handwritten thank you card, signed COA and specialty inner box. For all this she was charging $25 / per print and $10 for shipping.
With her volume discount she was paying roughly $6 per print. Shipping, after adding in the cost of shipping supplies was $9 on average. This gave her a profit of about $20 as determined by this formula: (Print Price + Shipping Price) – (Print Cost + Shipping Cost). In this case it looked like this: (25+10)-(9+6) = 20.
Overtime her shipping cost began to increase until it cost her about $12 to ship. This left her a profit of $17 per order as seen here: (25+10)-(12+6) = 17.
She finally realized she had a decision to make. She could lower the cost of the packaging by using less elaborate packaging, she could simple charge more for shipping, or she could raise prices of her prints. In this case, she opted to raise the prices of her prints to $28 which made up for the increased shipping cost. (28+10)-(12+6) = 20.
For her the magic number for her was $20. After about a month, without any seeming decline in order rate she decided to see if she could give herself a raise. She did this by raising her price to $35 / print and lowered her shipping to $5. She found that not only had she raised her average profit some buyers seem to appreciate a  low shipping cost. Again, here is the math (35+5)-(12+6) = 22.
Obviously, not everyone's situation is the same as Martha's. Even if you are in a similar scenario, consider playing with the numbers. But understand that she was able to do this successfully but adding some extra perceived value by lowering her shipping cost.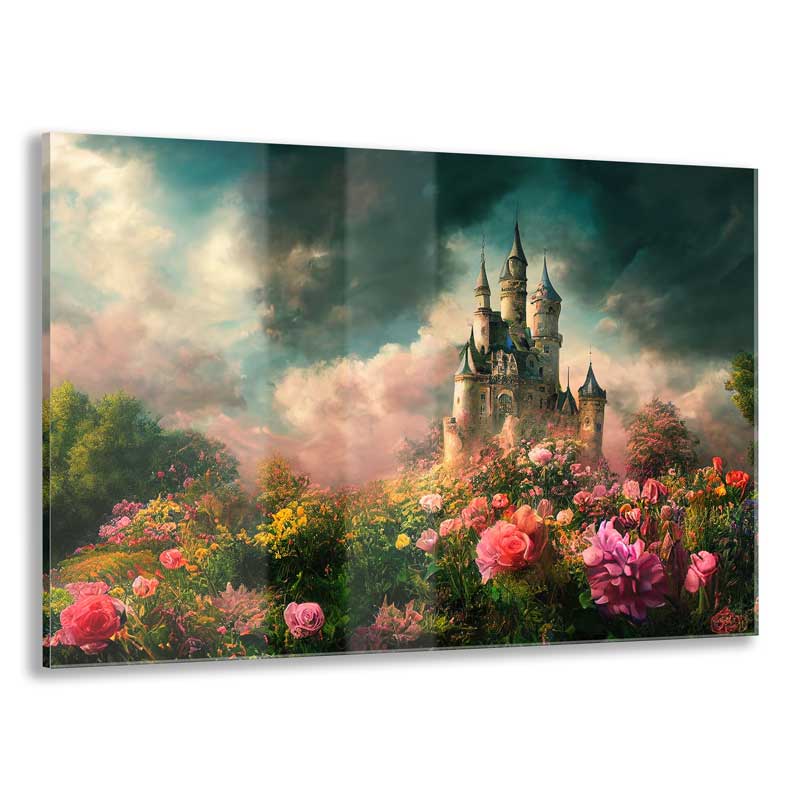 Order HD Face Mounted Acrylic Prints
Printed on high quality photo paper and face mounted to 1/4″ acrylic with polished edges. Choose between satin luster or metallic photo paper. Included is easy to install hanging hardware in the form of a French cleat.