Of all our fine art papers, the Premium Giclee Finer Art paper is the most widely selected of our papers with a prominent texture. The main reason people love this paper so much is that texture, but there is more to it than the texture alone. With its white matte orange peel surface embossing, the catches the light and can be seen with even some of the most detailed images.
This paper is described as having a natural white finish with a rough structured surface equivalent to a traditional watercolor paper, making it ideal for digital fine art reproductions and photography enthusiasts. The surface has a special matte coating, designed for high quality fine art, giclée, photographic & décor art.
Some papers with a subtler texture and where the embossing is less pronounced do have the potential to not be as noticeable when they are framed and behind glass. Not so much with the Premium Giclee. If that texture is important to you in a framed print, you won't be disappointed.
At 315gsm it is thick and rigid. When it comes off the roll, it takes awhile for it to lose some of its curl memory which is a tendency papers sometimes have in that they will want to stay rolled. Once it has flattened out you have an extremely robust print. At that point it is easy to frame and mount.
It is an acid free and alpha-cellulose based meaning that it is made from wood pulp. This does not take away from its ability to be archival at all. As a matter of fact, alpha-cellulose is the primary alternative ingredient to cotton which artists look for when it comes to papers that will last generations.
Finally, if color accuracy is a concern, you have little to worry about there. It has an extremely wide color gamut which means your tones are vivid and rich.
This paper goes by several names, re-branded and even renamed by multiple suppliers. This includes Coarse Art Natural, Texture Fine Art, and more. For that reason, we have simply stuck with the original name that we had penned a while back when we first stated to carry this incredible paper: Premium Giclee.
Admittedly the name we use for it has led to some confusion, some people wondering if that means if they order their prints on other papers, will those also be giclee prints. The answer is "yes". Back when we started to offer the Premium Giclee, it was only one of 2 or 3 other papers. To help set it off from the others we sold it as our "premium" paper. Now of course we have a much larger array of papers that are also "premium" but we decided to keep the name of this coarse art textured paper.
The premium giclee paper may not for everyone. I know plenty of artists in which texture is a distraction to them, so they prefer a smooth surface. But if you want a paper in with a pronounced texture, incredible vividness, then you can't go wrong.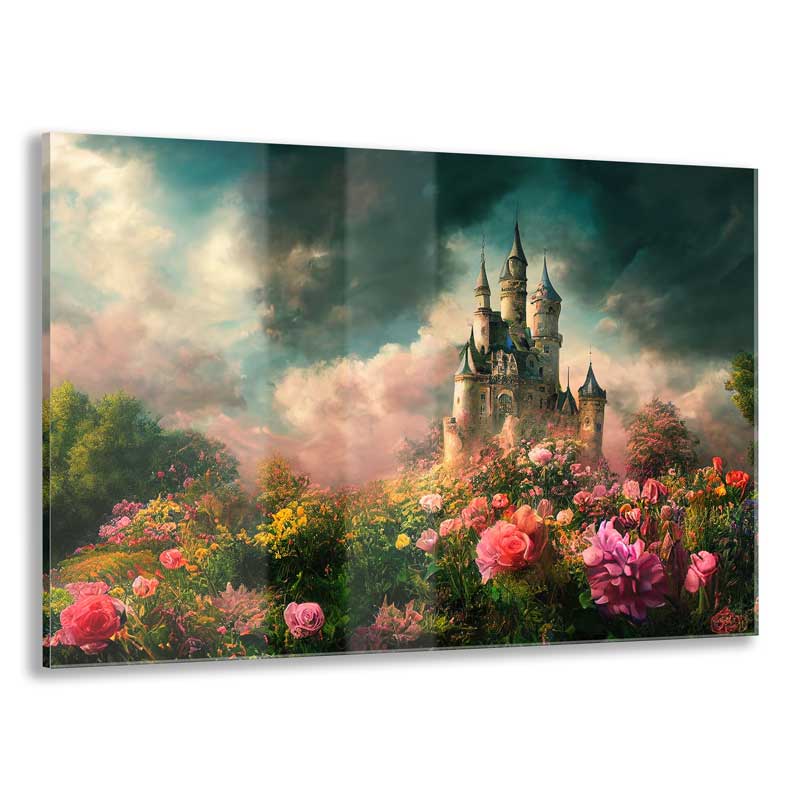 Order HD Face Mounted Acrylic Prints
Printed on high quality photo paper and face mounted to 1/4″ acrylic with polished edges. Choose between satin luster or metallic photo paper. Included is easy to install hanging hardware in the form of a French cleat.