What is your goal as an artist or photographer? I have asked that question multiple times. The response varies from making a few extra dollars for camera or art supplies to the ability to travel the world for inspiration to create more artwork and photographs. The common thread is the ability to earn more money from their form of art.
Working in the arts as an artist is one of those occupation that relies solely on you. Some would say what you get from it is what you put into it. But I say that you need to understand what that means. It's not just spending more time with a camera or pallet knife in hand. It's more time working toward you end goals.
One way to do this is to increase ways to offer your art to clients and potential buyers. I think photographers have mastered this quite well. Take your typical portrait photographer that does multiple portrait sessions every week and maybe does weddings on the weekends. If you asked him or her how they generated revenue they seek, they would likely tell you that it was not from taking the picture but offering a wide range of items with the images. This might include photo-retouch work, adding image effects, or other things done in the photo editing phase from an order session. And when it comes to the final output for their images include prints, photo albums, sometimes CDs or USB drives with the images and even an odd assortment of gift items.
What they are doing is diversifying what they sell. They are not relying on just the sale of albums or the sale of prints. They are offering a range of products and services either as part of a package or ala-carte.
I think some artists (not all) approach building their business in a more linear fashion. They should not. After all they are artists. Creativity and thinking outside the norm is a great characteristic. I recommend doing this with more then creating a work of art. What I mean is the mind set of many of us is to just let me get my work in the right gallery or in front of the right people. They are not thinking of the endless possibilities.
Back when I was creating digital artwork and trying to sell it, I was disappointed to find my sales were low but my impact or viewership among people was quite high. I was just offering prints. It was when I started to experiment with other ways to sell my artwork that I began to generate more revenue from my artwork. This was via desktop wall papers, screen savers, clip art, and licensing my artwork. Interestingly, while my goal was to sell more prints, as I started to offer more options, my print sales increased.
While desktop wall papers and screen savers do not get the interest like they used to, here are some other examples of what artists can do today to increase sales.
Building a Collector Base. If I was creating new works on a regular basis I might concentrate on building a base of people that want to collect my artwork. It's is an ongoing process but with more people that become collectors the easier it is to sell originals and prints.
Stock imagery. I used to think that this was for the realm of photographers, but I was surprised to find the number of paid stock photo sites that also have paintings and digital artwork. If you have not considered this, do so now. While you won't likely make a ton of money off this, it adds some nice residual income.
Prints. As we all know this is one of the best ways to resell your same artwork. To me, selling the same image repeatedly provides one of the greatest senses of satisfaction that the work I put into the image paid off.
Products. This is something we talked about last week. Mouse pads, gift items, ceramic tiles, coffee mugs. You name it. The list of possibilities is incredible. I know of one illustrator that uses FinerWorks to fulfill her online orders. She was offering some small paper prints and canvas. She then decided to offer the metal prints when we recently started to provide them and now over half her orders are for coffee mugs.
Commissions. This of course includes specialized projects for clients. It could be painting a wall mural to an actual portrait, depending on your style and what you like to do.
Supplementary Services. If you really want to try something that might take you out of your comfort zone, use your talents as an artist to provide a service. A close friend of mine has been a successful high end portrait photographer for years. He found that while he loves being a photographer, what he really enjoys is teaching photography. He expanded his studio and converted a large room into a class room. He now teaches a variety of photography courses, sometimes teaching multiple classes a day.
I think any upcoming artist or photographer needs to seriously think about diversifying if they want to succeed. Yes, it can be a lot of work but unless you have a good retirement income or job you are happy at, can you really afford not to.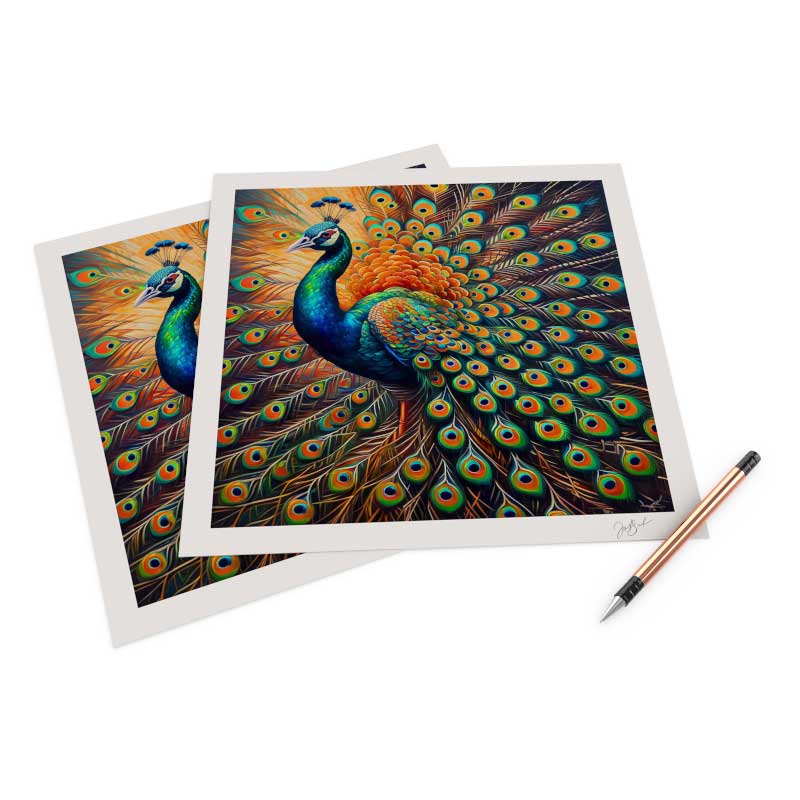 Giclee Printing at FinerWorks
One of the largest ranges of paper selections, while using the highest level of archival print technology allowing superior detail and color, you can create custom giclee prints of your artwork and photos.