You can do this by creating a virtual inventory of prints or cards. Once you have uploaded images to your account in your personal galleries, you can setup individual giclee prints or cards with different sizes and styles. These will be stored in "My Prints Inventory". When you need to have an order drop shipped to your customer, go there and add the print you need to your cart.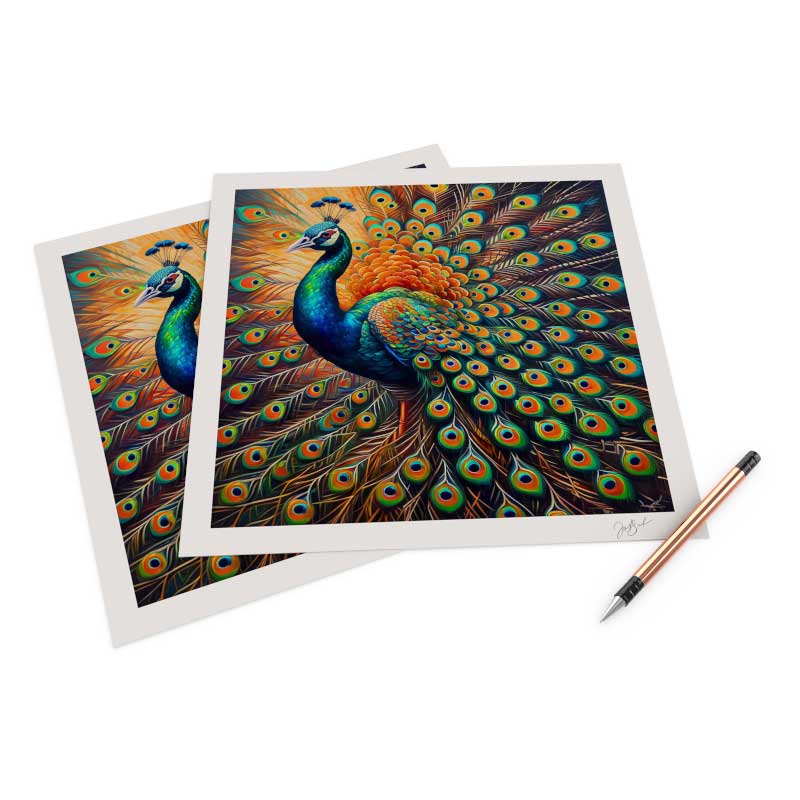 Giclee Printing at FinerWorks
One of the largest ranges of paper selections, while using the highest level of archival print technology allowing superior detail and color, you can create custom giclee prints of your artwork and photos.