Nothing like the month of October, one of my favorite months of the year. Living in south/central Texas Fall usually does not begin to hint it even exists until sometime this month so the change from upper 90s to lower 90s is always welcome. Of course any little change in the temperature in this region to a more comfortable level is always welcome. With Fall showing up it puts us in the mood at FinerWorks to add a new paper to our current lineup. In this case we are getting ready to add a fine art paper called Sunset Cotton Etching which bridges a gap between two of the most popular papers we offer. Expect to see it available within a few more days.
For those into marketing their prints, the name "Cotten Etching" itself sounds enticing and has a traditional print-making ring to it. From a practical standpoint, people will likely find it hits that happy medium between our two most popular papers which is the Epson Somerset Velvet (we label it simply "Fine Art Paper" in the media options when you order) and the Premium Giclee. It too has a velvet like feel on a matte surface like the Somerset Velvet but with slightly greater amount of texture. At the same time it does not have as much tooth to the texture as the Premium Giclee, From a weight and thickness level is also lies between the Somerset Velvet and Premium Giclee. The manufacturer describes it as follows:
"The Sunset Cotton Etching Paper 285g is a versatile paper for reproducing paintings, drawings, photo restorations for wall art, memory albums, greeting cards, postcards, and presentations. The slightly textured surface resembles the papers used on the etching presses used for intaglio printmaking. The special matte coating supports detail, rich blacks, and exceptional color reproduction. The base paper is a combination of 25% cotton linters and 75% alpha cellulose (high-grade, acid-free/lignin-free wood pulp)."
Preliminary tests have shown us to get a fraction more in tonal detail out of this paper with the iPF8300 Canon Printers which are 12 ink color systems versus the Epson 9400 which is a 10 ink color system. But frankly the difference between the latest Epson and Canon wide format printers is too minor for most to tell. Plus later we will be phasing in Canon iPF8400s or possibly iPF9400s (which is the 60 inch version) so it makes sense to print with the iPF8300 initially.
We think this paper has the potential to become the most popular paper we offer and possibly set a new standard for artists and photographers looking for a paper for their fine art prints. But don't take my word for it. Try it out yourself and let us know what you think, even if with a small print. We should have it available as an option within the coming few days as our production department works on finalizing things for consistency and optimal print quality. We will send out an e-mail online once this happens and we have is available for order.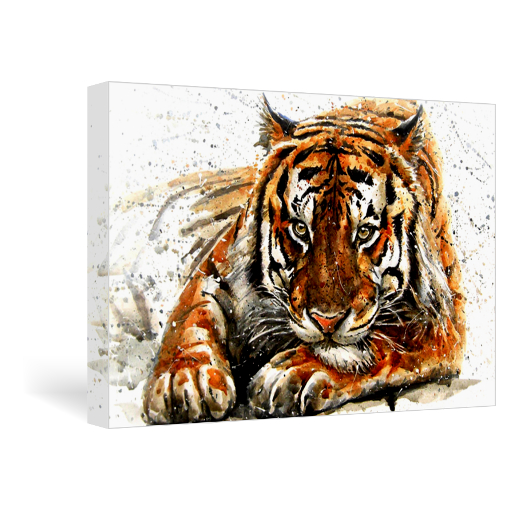 Order Giclee Printing on Canvas
Printed using some of the highest archival standards in the industry, your photos or artwork will last for decades to come.