FinerWorks is moving. Well actually our San Antonio based production facility is just going to be moving into a new building around the corner before May 1. Our current facility has served us well the past few years, but as the demand for our printing has increased through sites like FinerWorks.com, some of our sister sites as well as the large orders by corporate customers we found it was necessary to make this move. Internally we will be working around the move but since production usually operates within a 1-3 business day window any impact this has will likely not be noticable to orders shipping out.
Aside from providing the much needed space for more printers and equipment, it will allow us to grow our staff as well. We hope all this will translate into faster customer service response and orders going out the door more quickly. Some of our business operations will continue to operate from a separate location however the bulk of our customer service calls and e-mails will be handled by staff in the new facility. More important, our customer service staff will have better access and communication with our production department they can provide more accurate and timely status updates on orders.
While only a small percentage of our orders are local which means they are in the Austin and San Antonio area we will be opening the doors for people so they can bring us their files and place orders in person if they choose. For a little over a year now our current facility has not been very conducive for this since what was previously our reception area was converted into additional production area.
Finally we will be expanding into some new areas for artists and fine art photographers. I mentioned in a recent blog post that we will begin moderating the Select Gallery. This should begin within the month. From a product perscpective we will begin experimenting with some new items to be produced in-house which are frequently requested by artists and fine art photographers. You probably are already aware that the canvas and fine art paper prints are handled direct by us but certain items like the Kodak prints and various photo knick knacks are handled by our partner lab in Atlanta. I know many were alarmed when it was announced they were bought out by CafePress. Fortunately they have continued to do a great job in working with us on our drop shipping services but we think it might be time to look at also bringing a few of those items in-house where we have better oversite on quality control and shipping.
If you have any questions, feel free to send us an e-mail through our contact page. We look forward to hearing feedback from all our customers regardless if they are a professional artist, photographer or somone simply wanting a beatutiful print made from that vacation snapshot.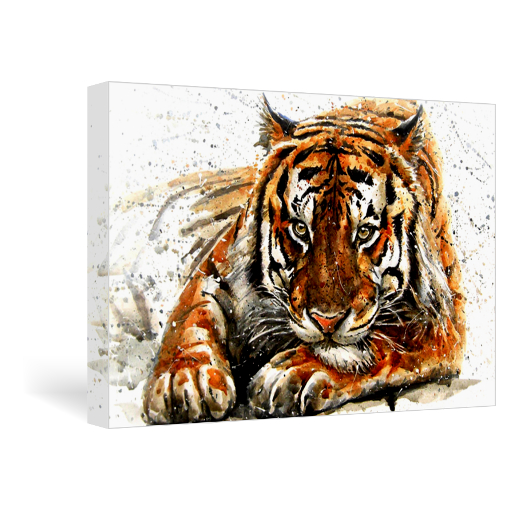 Order Giclee Printing on Canvas
Printed using some of the highest archival standards in the industry, your photos or artwork will last for decades to come.