This past week was a whirlwind of activity. I had the privilege of spending several exciting days in the entertainment hub of the world, Las Vegas.  I was not there to gamble and have fun, (okay, there was a little of that), but to attend the Printing United Expo of 2022, which is billed as "THE MOST DYNAMIC AND COMPREHENSIVE PRINTING EVENT IN THE WORLD". In simpler terms, it is a trade show for printing companies, primarily for those utilizing wide-format technology such as we do to produce your art and photo prints.
It was a lot of fun to meet up with some of our favorite suppliers, especially after having formed personal relationships with individual sales reps from around the country, most of whom I had not seen in a few years. After the day's show, we would meet up for drinks and a late dinner, exchange ideas, and industry gossip, and get insight into upcoming technology from the big-name brands that were supposed to be secret. I came away knowing that technology continues to progress.
It was also kind of neat (although probably not best for one's ego) when a large well-known company knew exactly who you were when their rep saw your name tag. This is actually not too surprising after you realize that a lot of vendors and suppliers move from company to company through their careers as they become better connected and gain useful skills and knowledge. So, everyone seems to know everyone.
It covered most of the week with massive displays and demonstrations of equipment ranging from simple manual paper cutters to wide format printers and everything you can imagine the printing industry uses in between. You saw screen printing systems for things like t-shirts, and wide format printers that are so giant they have to be taken apart to be moved. There were of course vendors of various peripheral supplies that both we use and would never use.
Most of the companies we met designed their products and services more with the commercial and signage printing business which may handle very large production orders with thousand copy minimums in mind however to say that this was less relevant to a company like FinerWorks that may process several thousand very small orders each week for the fine art and photo printing market would be false considering we share many of the same equipment and technologies. We just model our business differently and try to focus on quality over quantity for printing to be worthy of wall décor versus someone's yard sign.
With all that, I was specifically there to review some equipment we are ordering to automate the precision cutting of fine art paper prints to manufacture superior packaging supplies. At the same time, I was looking at ways to expand the existing items we offer from custom-shaped HD metal (think hearts, circles octagons, or possibly your own custom shape) to various novelty items such as magnets, apparel, and Christmas ornaments. It's always hard to predict what will or won't be popular with our users. Or maybe it is a custom box with your logo or artwork printed. I saw endless possibilities and was introduced to many currently popular in certain circles. But the business side of me always came back to asking the simple question. "If I was trying to sell my artwork as an INSERT YOUR PRODUCT IDEA HERE, would people buy it?" This is the beginning stage of merchandising your artwork or photos. Printing it onto something cool and exciting. Maybe not as high-end as a framed print but perhaps something you could easily sell at your table for a $5 to $10 dollars apiece.
Take for instance a case I may have shared with some. For the longest time, I was told FinerWorks needed to offer stickers. I was also told, many artists loved stickers because they were easy for them to sell and make a small profit on. I was not convinced there was a big need until I researched and saw the number of companies dedicated to this one type of product. We kind of tip-toed into the waters and saw a small demand however it was nothing like what I was led to believe. Eventually, I realized we needed to jump in fully and take a risk by starting from scratch with the same equipment these sticker shops used. We did just that and saw everything I was told was true as we tried to keep up with the demand.
Maybe you have a product idea you would like to share as well but do not have the means of producing it or know of a company that can fulfill orders for it. If so or even if you think we have enough to offer let us know.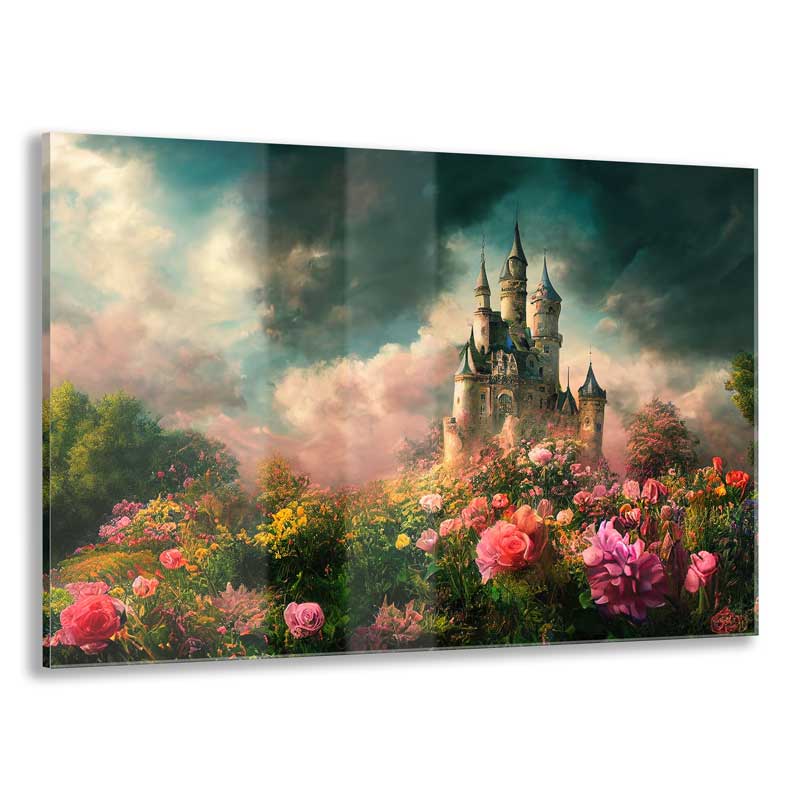 Order HD Face Mounted Acrylic Prints
Printed on high quality photo paper and face mounted to 1/4″ acrylic with polished edges. Choose between satin luster or metallic photo paper. Included is easy to install hanging hardware in the form of a French cleat.