The Easy Guide to Importing Etsy Orders for Fulfillment
If you sell on Etsy and need a quick and simply way to submit your fine art print orders for fulfillment, you may want to consider importing orders instead of entering them manually.
For someone who has never imported their orders to FinerWorks, this can seem a bit overwhelming at first. There are some key factors to be considered and ironed out, and there's also some data entry involved, before you can get the ball rolling. But once it's rolling, you can sit back and quickly – easily! – just click a few buttons and FinerWorks will handle the fulfillment side of your business.
Before you start, make sure you've installed the Finerworks app and connected your Etsy store:
https://finerworks.com/apps/etsy
– you will have the ability to import your orders directly to us after this.
Establish Workflow Preference:
First determine whether or not you would like to include skus or product codes with your imports. Some prefer to do this to save time and take advantage of a more streamlined import process. The skus/product id's are key to importing images to Finerworks from your Etsy shop.
If you do not want to do this, we recommend submitting drop ship orders on our website manually using the "Start Order" button, as opposed to importing your orders. The time you will spend preparing orders for import will offset any benefit.

Benefits of using skus:

Sku Example: 8×10 black gallery economy frame/ borderless/8×10 archival matte paper print/specified image

Your Etsy product listing specifications and image specifications can be designated ahead of time on our website if you take advantage of skus in your Etsy listing product variant(s). In your Finerworks account, you'll have the ability to create virtual products and when you do, a sku will be assigned to the product. Using a sku, means that during the import process, your image file is not interchangeable and if the item's sku is linked on your Etsy product in your shop, any imported order will automatically designate the referenced virtual product as the image and print type specifications.
To do this, you would utilize the virtual inventory/product section of your finerworks account. You would upload image files and create virtual print products and store them in an inventory where each is assigned its own sku.
Benefits of using product codes:
Product Code Example:8×10 black gallery economy frame/ borderless/8×10 archival matte paper print/no image

The is a product "type" code that mainly provides specifications, such as paper type/canvas type to be used, style and size as well as any framing/display options you might want to include. It simply references any variants for your product. You can obtain these by visiting virtual inventory products, or just generate one on your own buy using the print setup and making a mock order. When you are finished selecting all of your preferences, right before adding to cart, look beneath the image/print preview and you'll find the product code. If offering framed 8×10 prints, customized with a different image each time, the product code will allow you to import the order specs without including an image.
Importing:
Once you receive an order(s), you will need to initiate the import. Start this by going here:
https://finerworks.com/apps/etsy
– and click import orders.
You will not be able to import orders if you do not have a business profile setup with Finerworks. It will be necessary to include your business address as this will be used on your shipments as the "sender" address. Tax Id numbers are not required to set up your business profile.
If you use product codes, you will have the option (a button) to initiate the image file upload (make sure it's formatted perfectly ahead of time to avoid cropping scares), and then submit the order.
Should you have multiple orders listed, the only orders that will successfully import are those containing both product specifications as well as an image file – done via either skus, or, a product id and an uploaded image file. If at any time you want exclude an order, simply uncheck the selection box on the upper left corner of the order in question.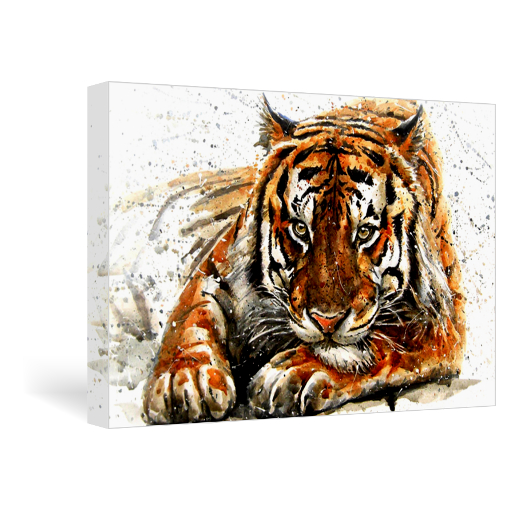 Order Giclee Printing on Canvas
Printed using some of the highest archival standards in the industry, your photos or artwork will last for decades to come.