Not too long ago a well published photographer told me how he was trying to find ways to boost his sales of framed photo prints he ordered and had us drop ship to his customers on a regular basis. He asked me what I thought about offering free shipping to incentivize visitors to his website to order these prints? I told him I thought it was a great idea but maybe not for the reasons he expected.
So, what does free shipping really mean if you are looking at utilizing this on your website to sell your artwork or photography. Well, I will tell you. In most cases it means you have to offer your items at higher prices to make up for the cost of the shipping. Common sense, right? And it can provide just the right nudge for a person to choose one place over the other.
Take for instance a customer recently who emailed us the following:
Do you think there will ever be an option for free shipping on orders above $50? Other sites offer this, and I have to admit that this is my only reason for considering another site for larger orders. I recently printed a large metal piece but went elsewhere to save almost $20 on shipping. Are there promo codes or other promotions that I should keep an eye out for? Thanks for your time!
If I were in his shoes, and I felt confident in the quality of the items I was getting, you bet I would go elsewhere too.
But for artists selling prints and photography does this standard logic apply and will free shipping work for you? Keep a couple things in mind before you decide to offer free shipping to rake in more sales:
You will still have to pay for shipping regardless if you collect shipping or not. Most people selling online would tell you to evaluate if it puts your product at a price point that deters purchase of your artwork or photography. But is that important?
As an artist, unless you are competing in a marketplace with other artists (Etsy might be the closest example), free shipping may not be necessary since most people that will order from you are not just shopping around for the best price for any artist's prints or originals. They are shopping for your works.
Now you probably think that I would advise against free shipping for the photographer whom I mentioned at the beginning. But, I told him that I thought it was a great idea. Not because it would give him a competitive edge. But because it provided the buyer less things to think about when ordering creating a better online purchase experience. One thing any online seller can tell you or should know is the easier the online experience in buying something, the less decisions to be made, and the quicker the checkout the more likely you will sell items online whether it be custom purses or metal prints.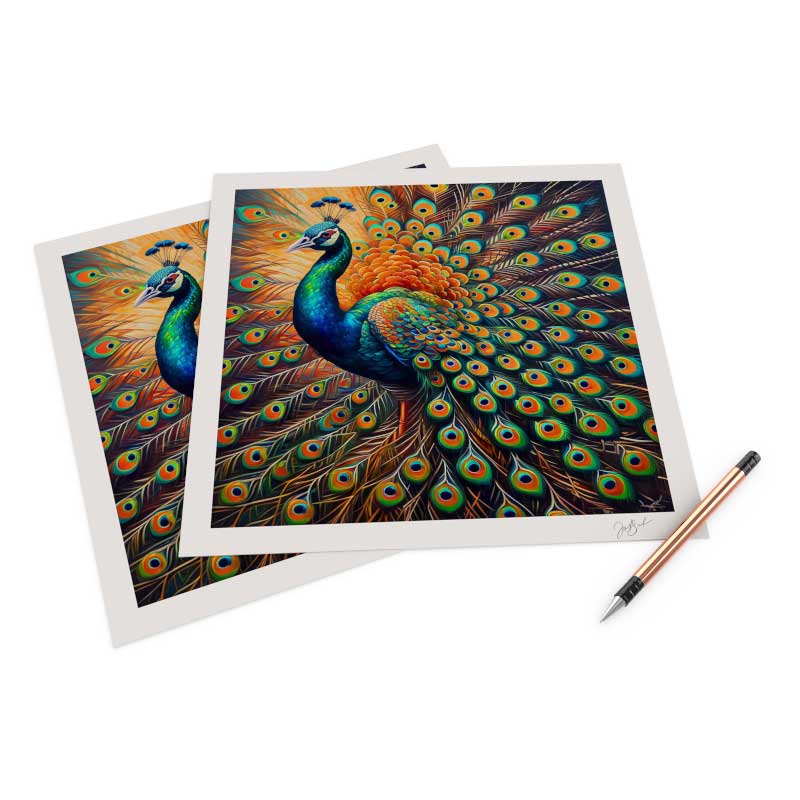 Giclee Printing at FinerWorks
One of the largest ranges of paper selections, while using the highest level of archival print technology allowing superior detail and color, you can create custom giclee prints of your artwork and photos.