Working at a few custom frame shops, I have often heard the gasp statement of "the frame is more than the art".  As an confessed art addict of works on canvas and various papers from $20-$2,000, I can tell you why I choose custom framing over say a chain store ready made frame.
Perks to Custom Framing
In custom framing the aesthetic of the frame allows you to take your home or office interior design and pair it with the artwork perfectly. It also creates a continuity to a diverse art collection by letting  it all flow together.
Now, in the home or the place of work, a person is the curator of their own personal art collection. If you believe that your taste in art is actually good and you have that gut for discovering new artists whose $20 booth prints will eventually go for $250 to $2,500 in the next 3-5 years than there is also a need like a curator of museum to preserve the art.  Working with artists, and swooning in museums and galleries since middle school, I feel there is even a responsibility to preserve the art.  
Glazing – why I stay away from glass
After working around frame shops I have become obsessed with making sure that everything inside the frame is acid-free, museum criteria and the glass or plexi offers UV protection to keep the colors true. The other thing I learned was reducing light refraction or glare on my glazing (the glass or acrylic plexi in your frame). Museum glass on anything is part of creating that jaw dropping presentation of the art or photo and blocks 99% of UV rays. It is also rather pricey and fragile. Also, on a larger piece for example, a six sheet old French or Italian movie posters that measure 81″ x 81″ the weight of the glass and the available sheet size becomes an issue. It also should be done at a local frame shop because transporting the glass in the frame is a logistical nightmare.
The other option is the Conservation Reflection Control Acrylic or plexiglass. Don't let the plexiglass word fool you. It has a non-glare feature that really lets the art stand out. It is more durable than glass and provides a less stressful transportation experience. This acrylic also provides the same 99% UV protection. Check out the same sizes comparison in the Glazing portion of FinerWorks products and you will see there isn't a big difference when you think about getting the preservation of your artwork. See product comparison here.
Framing is something you get hooked on the more you love your art collection. If you are selling your art, what a difference the presentation makes and the upsell prices is worth it because you just made your art ready to hang and you have taken all of the guesswork out for the customer.  
Links
Best Practices in Matting Prints
What to know about glazing your framed artwork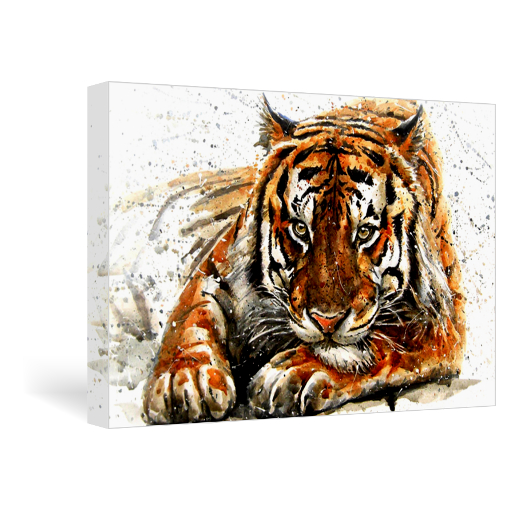 Order Giclee Printing on Canvas
Printed using some of the highest archival standards in the industry, your photos or artwork will last for decades to come.